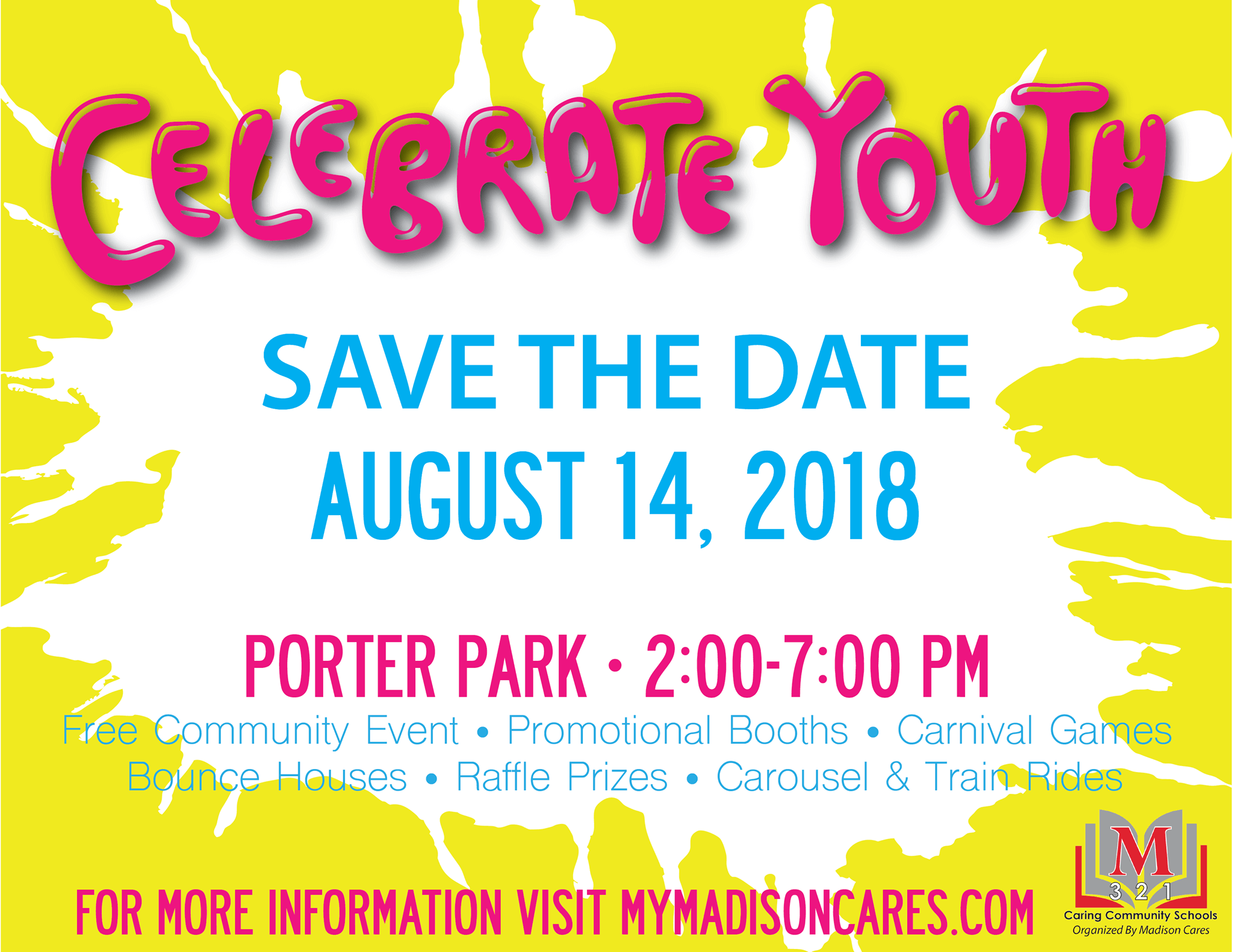 August is perhaps the greatest time of the year to be in Rexburg. Just ask a local — it's a month where the crowds have diminished, the weather is fantastic, and the natural water sources warm up. And maybe most of all, Rexburg's biggest annual party returns. This year, Madison Cares' Celebrate Youth will take place on Tuesday, August 14 at Porter Park.
---
The event
Every year, the party is bigger, more attended, and more fun than the last. For fourteen years, Celebrate Youth has been bringing the community together for one big, free event that is perfect for children and adults alike.
At 2:00 p.m., the event and the fun begins. Between then and 7:00 p.m., community members can enjoy carousel and train rides, bounce toys, carnival games, a dunk tank, and of course several vendor booths. From 7:00 to 7:15 p.m., there will be a program and raffle prizes.
The Celebrate Youth is completely free to the community, although donations are certainly accepted. All donations and booth registration fees go toward funding the event and making sure Madison Cares can keep up this awesome tradition.
Vendors
Although the deadline to apply for Platinum or Diamond sponsorship has passed, Madison Cares is still accepting applications for vendor booths through Friday, July 29.  See more information about registering your booth here.
Vendors must have their booth set up and staffed by 1:30 p.m. in anticipation for the start of the event. Cleanup begins at 7:00 as the program and raffle commence. Celebrate Youth is always very well-attended — you can expect between 10,000 and 12,000 community members to show up. So make sure you are ready for them!
Volunteer
As a non-profit, Celebrate Youth relies heavily upon the effort of its volunteers. Every year, they depend on over 300 volunteers to keep the event running smoothly and efficiently.
If you are looking for an opportunity to volunteer, there is a place for you here. Plus, if you volunteer for a shift of four hours or more you'll get a free Celebrate Youth t-shirt. The free stuff just keeps on coming! Learn more about volunteering here.
---
Sticking around Rexburg during the month of August? Or are you local to this great town and always here? Mark your calendars for Celebrate Youth on Tuesday, August 14 from 2:00 to 7:15 p.m. and be sure to show up for a great time.