Are you looking for a way to improve your speed and technique as a runner? Whether you are a literal or figurative long-distance runner, local Olympian Chari Hawkins is returning to Rexburg to share what she has learned with you.
The "Follow Your Dreams" camp Hawkins is hosting will run from July 25-27 at Madison Junior High School. This track and field camp is for all boys and girls between the ages of 6 and 17.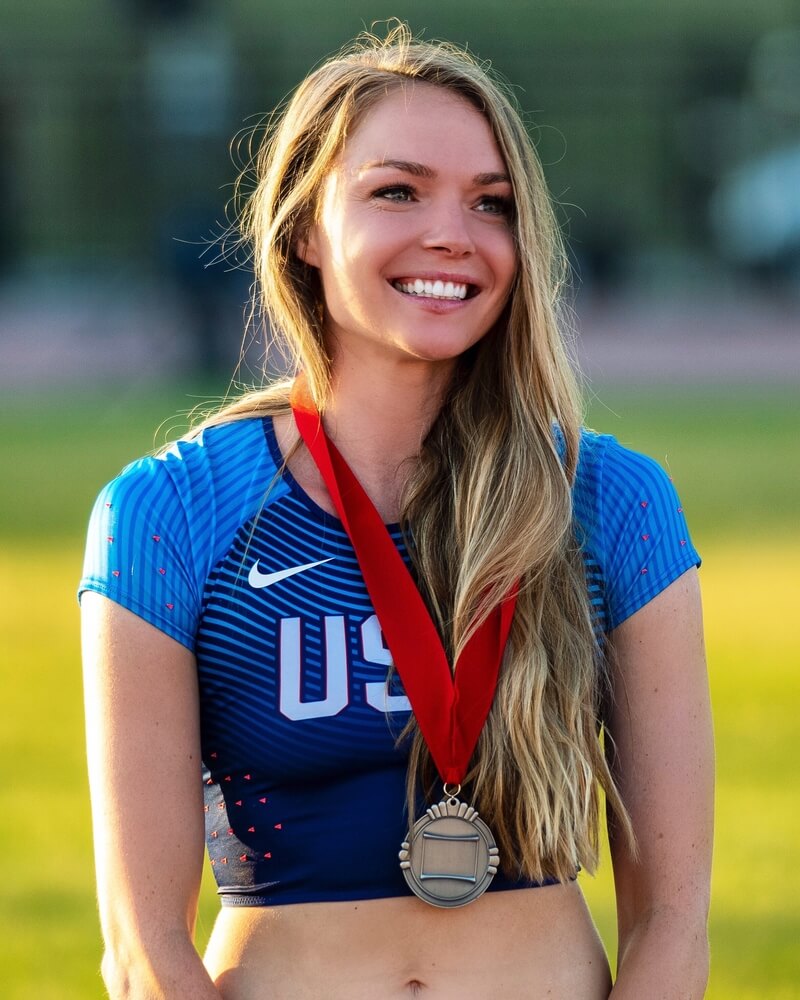 "I'm going to share all my tricks and 'ah ha' moments in track that helped get me from a beginner in the sport to an international champion competing for Team USA!" Hawkins shares on her website. "My journey has just begun, and I invite you to come along with me on this Olympic adventure."
After completing her last college track meet at Utah State, Hawkins relocated to Santa Barbara to "pursue [her] dream of becoming an Olympian". Thanks to much hard work, she took home bronze in her first USA National Championships and has since joined Team USA. Now training in the UK, her gaze turns homeward to Rexburg to pay it forward.
"I am so truly blessed to have the opportunity to share my journey and accomplishments with my community," Hawkins adds.
Participants will train with Hawkins in various heptathlon events including hurdles, sprints, distance, jumps, and throwing. They can expect to learn technique and proper mechanics in each of these events as well as mental training and focus.
On all three days, the first group from 10 a.m. to 12 p.m. will comprise participants aged 6-12. Their exercises will revolve around introducing track and field. From mini hurdles to long and high jump, Hawkins will help them get their foot in the door.
The second group, ages 13-17, will follow from 1 to 3 p.m. They will learn more about their collective personal favorite event, or, if they want, all of them. By developing speed and technique in their events, they will be able to take it to the next level.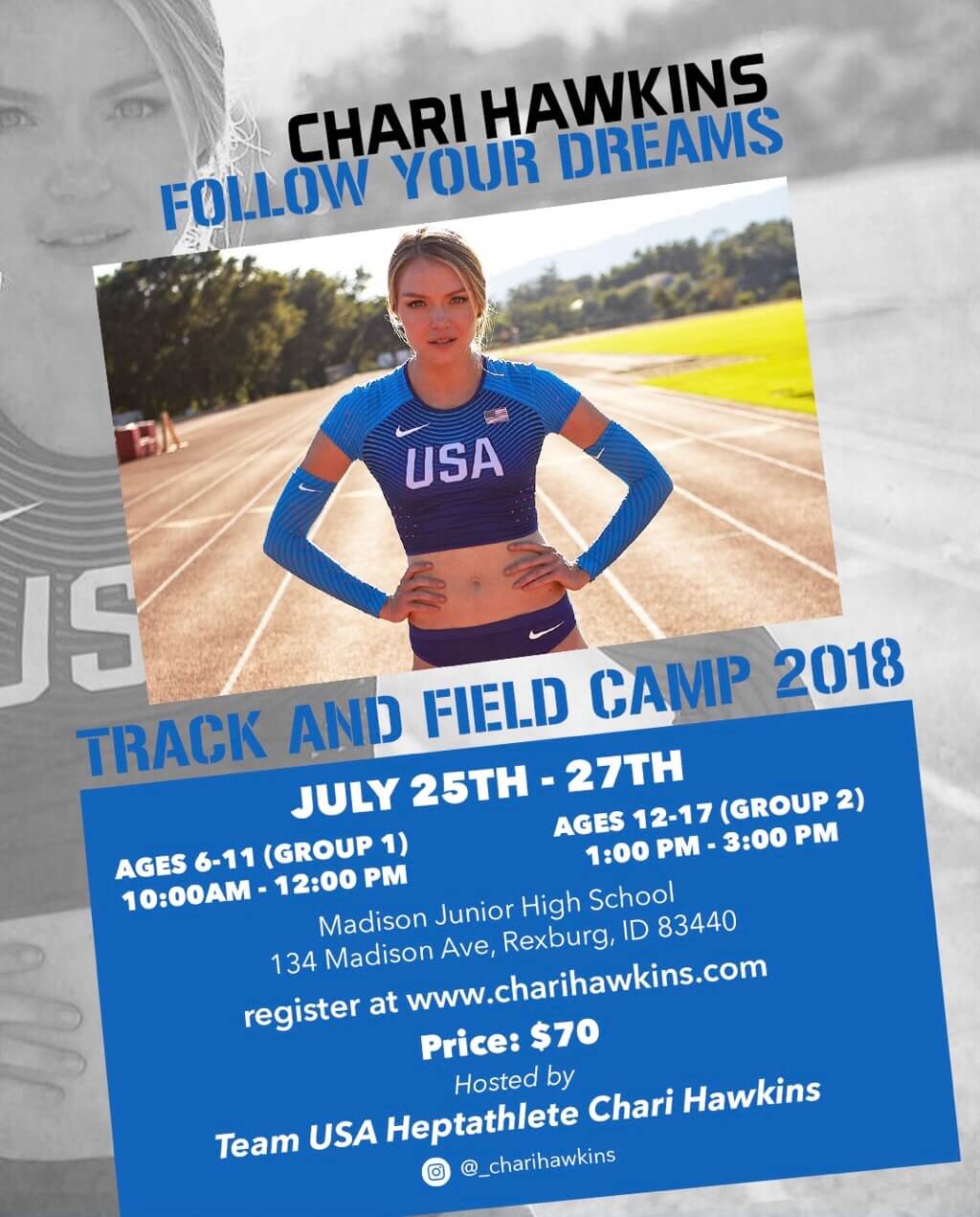 Parents and participants who are interested can learn more about the camp and register here.
"I truly think you will leave this camp with so much knowledge," says Hawkins "Not only about track and field, but about doing what it takes to reach your goals and follow your dreams."
All proceeds from the camp will go toward funding Chari Hawkins as she trains for the 2020 Olympics.