Mike Rowe, who has hosted Discovery Channel's "Dirty Jobs" and the podcast "The Way I Heard It," is featuring local nonprofit Sleep in Heavenly Peace on web-based Facebook Watch.
The episode, running in the second season of the show "Returning the Favor," will air tonight Monday, Feb. 12 at 10:00 p.m. MST. You can watch the episode on Facebook Watch here.
Returning the Favor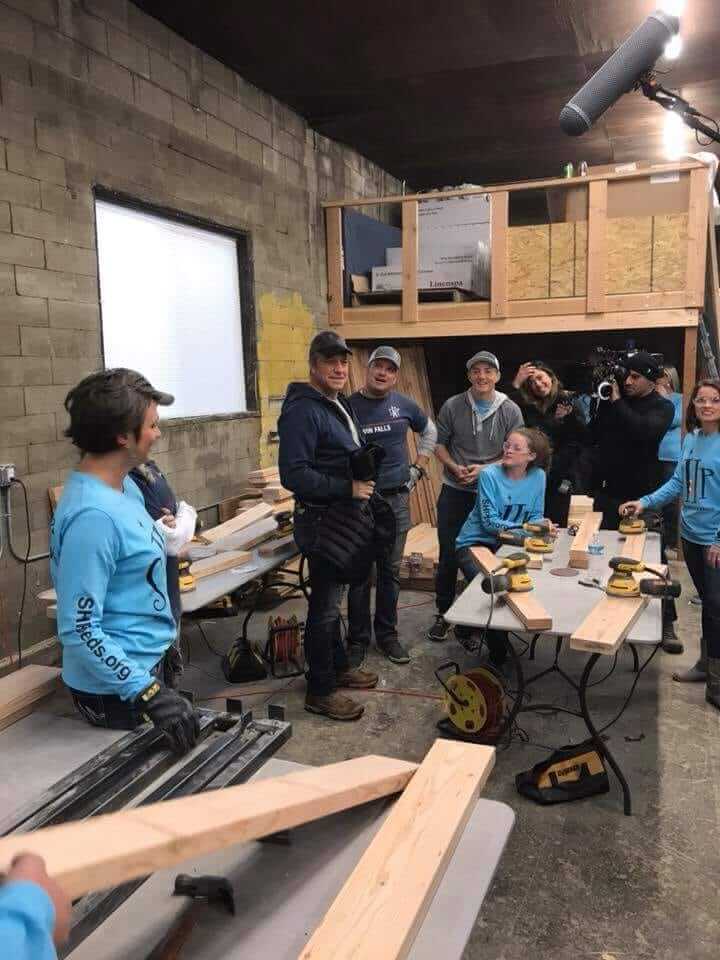 In November 2017, Mike Rowe and the production team of "Returning the Favor" came to Rexburg to feature Sleep in Heavenly Peace. This organization works to provide beds for children who would otherwise, due to their circumstances, have to sleep on the floor. The work of this local non-profit is evident in their motto: "No kid sleeps on the floor in our town."
The show, "Returning the Favor," features Rowe as he travels around the nation, seeking out groups that are giving back to the community. Each episode typically ends with a reveal, an added something that is given to each group to further help them in their work.
Be sure to tune into Facebook Watch tonight at 10:00 p.m. to watch a local group be featured on "Returning the Favor."