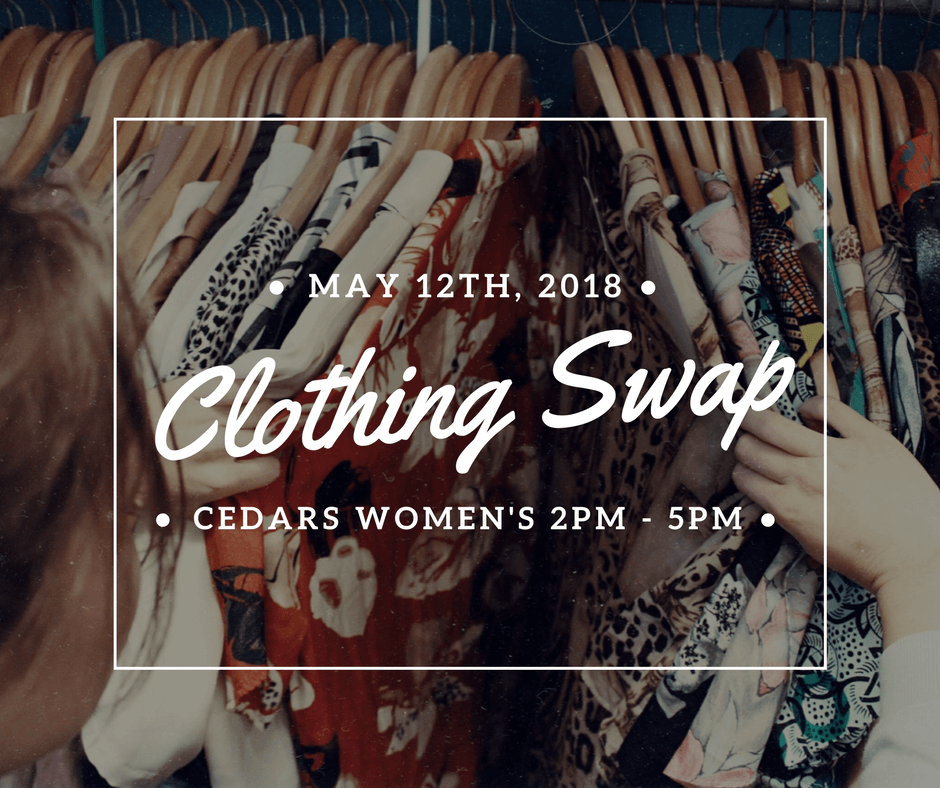 Clothing Swap
It's that time of year again! Come enjoy a completely FREE clothing swap on Saturday, May 11th from 2 PM -5 PM at the Cedars Women's at Hemming Village 2nd floor lounge. This is the perfect way to refresh your closet and clean it out for Spring.
They will be starting to accept clothes all this week until you come to the event itself, just drop your clothes off at the office.
Date & Time: May 12th @ 2:00 P.M.
Location: Cedars Women's 2nd Floor Lounge
For more information, check out their Facebook event.