Welcome to the Weekend Roundup! Every week we'll share different and fun things to do throughout the upcoming weekend. Finding things to do every weekend can be difficult. Let us do the work for you! Here are four fun events that are happening this weekend: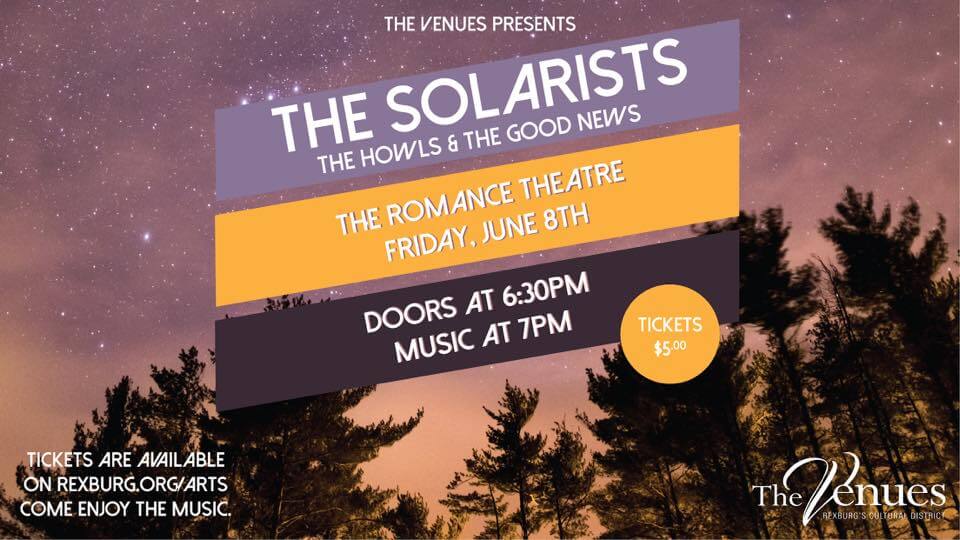 The Solarists With The Howls & The Good News
Looking to dip your toes into a new music genre? Or just looking to enjoy some good music? Jam out with two of Rexburg's finest local bands The Howls & The Good News, with the headliners: The Solarists from Provo, Utah. Tickets are only $5 online.
Date & Time: June 8th @ 7:00 P.M.
Location:  The Romance Theater
Tickets: rexburg.org/arts
For more information, see their Facebook event.