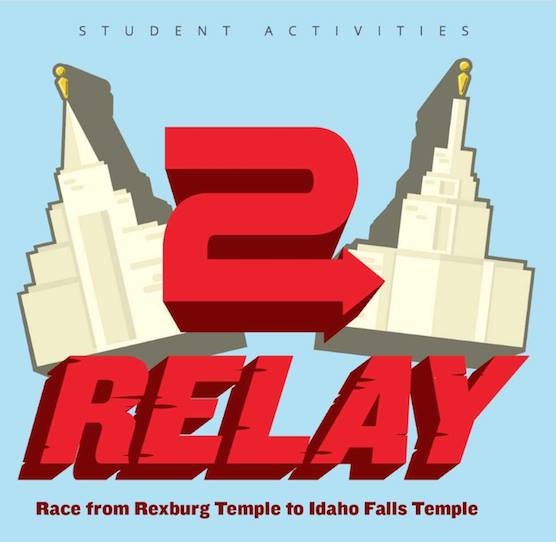 Temple 2 Temple Relay
Get ready to stretch your legs with Brigham Young University -Idaho's Student Activities Temple 2 Temple Relay. The Relay is a 39-mile race from the Rexburg temple to the Idaho Falls temple and is open to Brigham Young University – Idaho students, alumni, and family.  Follow this link to sign up your team.
Teams are assigned start times based on their team's estimated time to complete the relay. Waves of teams start every 15 minutes. Slower teams are assigned start times closer to 6:40 A.M.; faster teams closer to 8:30 A.M.
Tickets are only $17.
Date & Time: June 9th @6:30 A.M.
Location:  The Church of Jesus Christ of Latter-Day Saints church building immediately west of the Rexburg Temple.
For more information, see their Facebook event.