Welcome to the Weekend Roundup! Every week we'll share different and fun things to do throughout the upcoming weekend. Finding things to do every weekend can be difficult. Let us do the work for you! Here are four fun events that are happening this weekend: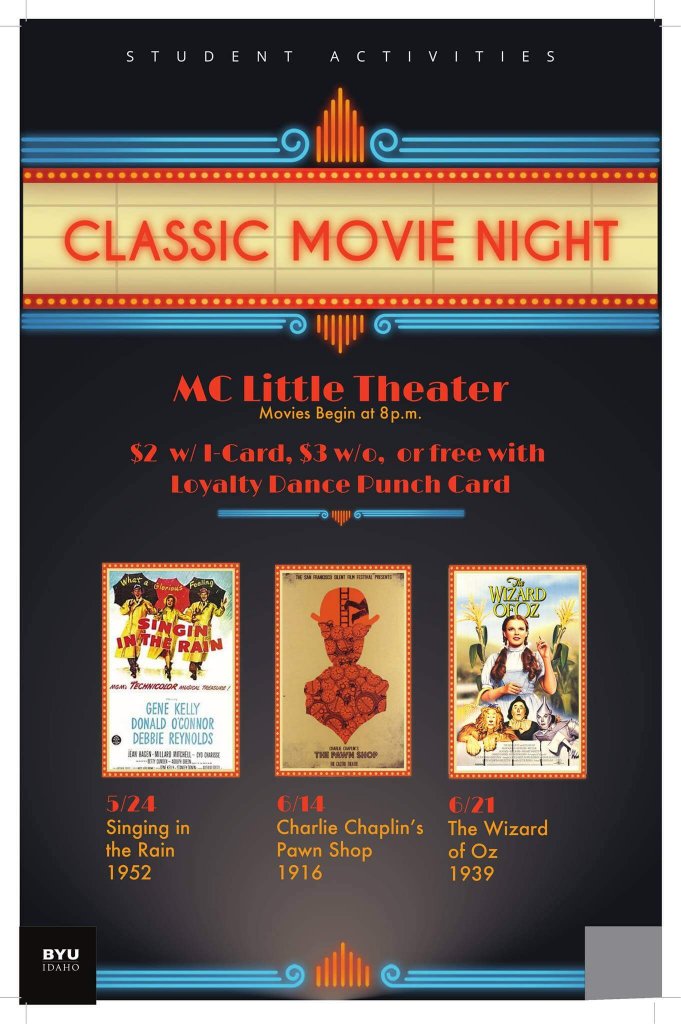 Classic Movie Night
Love classic movies? Tonight is your night because Brigham Young University -Idaho's Activities is hosting another Classic Movie Night at the MC Little Theater. Come enjoy 1939's The Wizard of Oz along with some FREE movie-theater popcorn. What more could you ask for?
Tickets are only $2 with your iCard, $3 without, or free if you have a Loyalty Dance Punch Card.
Date & Time: June 21st @ 8:00 P.M.
Location: Brigham Young University – Idaho MC Little Theater
For more information, see their Facebook event.