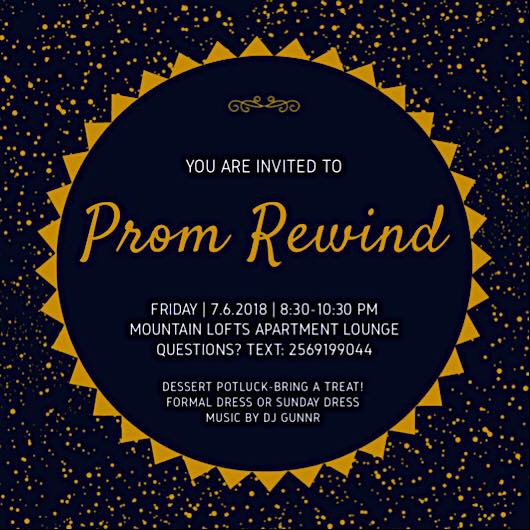 Prom Rewind
Never had a chance to attend your High School Prom? Now is your second chance! Grab your dancing shoes and come to The Lodge's very own Prom Rewind. This prom throwback is for college kids only and is FREE to attend. Really what is holding you back? Dance your worries away and come formal or Sunday dress this Friday.
Text 256.919.9044 if you have any questions.
Date & Time: July 6th @ 8:30 P.M.
Location: The Lodge
For more information, see their Facebook event.