Welcome to the Weekend Roundup! Every week we'll share different and fun things to do throughout the upcoming weekend. Finding things to do every weekend can be difficult. Let us do the work for you! Here are 4 fun events that are happening this weekend:
Friday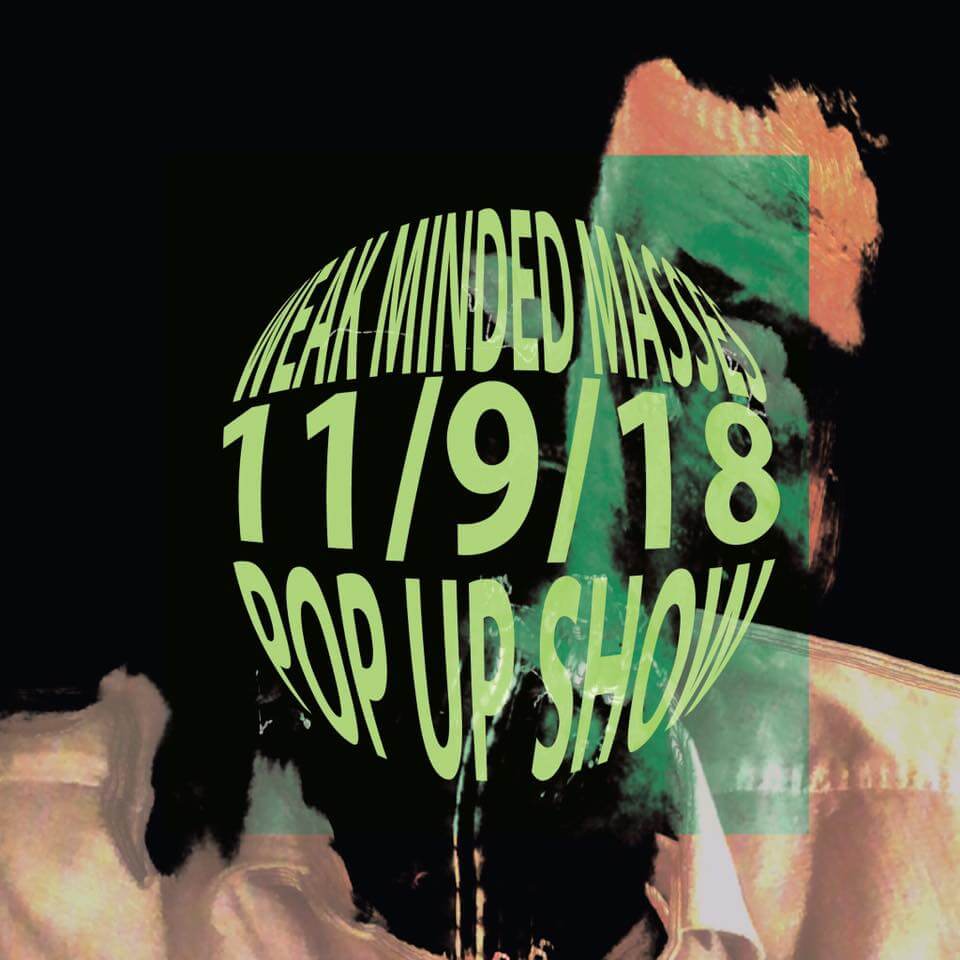 WeakMindedMasses is a new collective of artists in Rexburg. They will be hosting their first ever content drop and pop-up shop this weekend where they will be selling custom printed t-shirts, zines, other art, and other various creations. The evening will feature musical performances from bands like The Howls, Blanched and Casey Spain.
When: Friday, Nov 9 at 7 p.m.
Where: 10 College Ave Apt. "A" Rexburg, Idaho 83440
Tickets: Free event
_
Saturday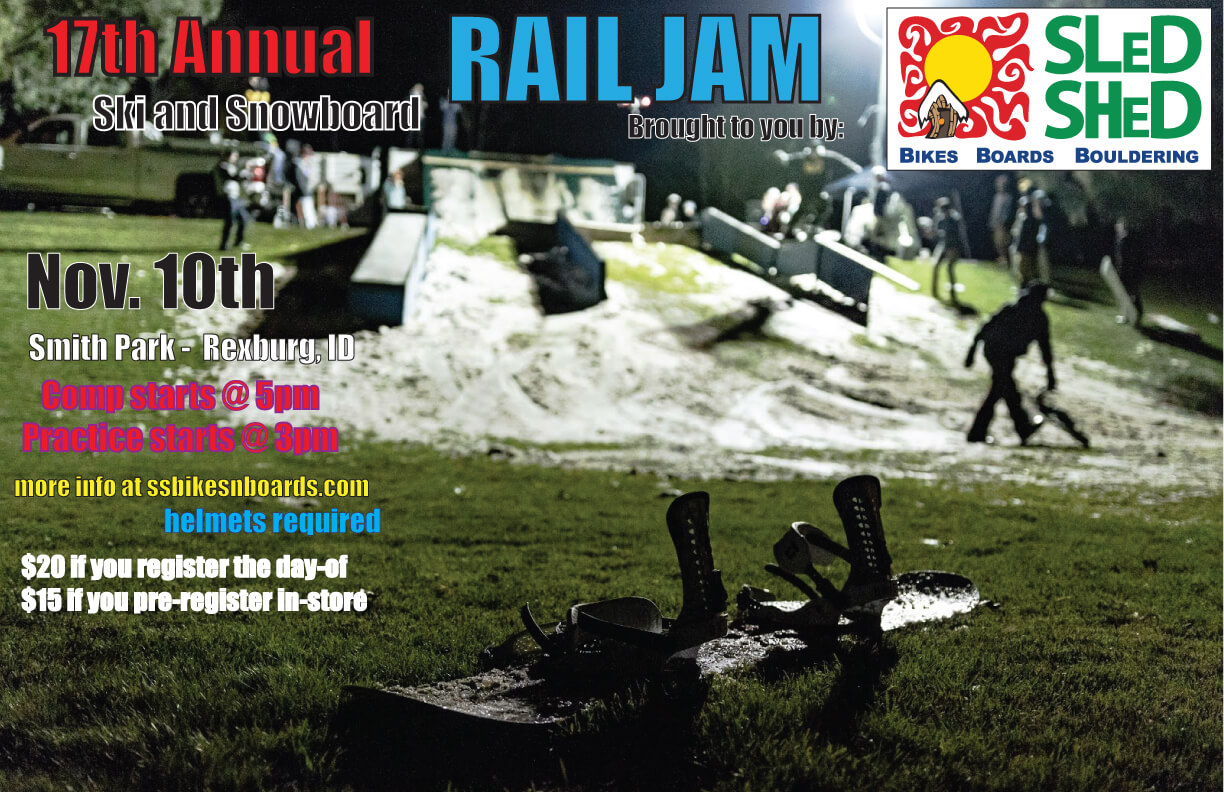 The biggest ski and snowboard competition in Rexburg is scheduled to happen this Saturday, Nov 10 at Smith Park. The 17th annual Sled Shed Rail Jam is the biggest opportunity for extreme sports enthusiasts to show off their stuff and compete to win some major prizes. The event is free admission for spectators and extremely affordable for competitors. Same-day competition registration cost $20 but pre-registration in store at Sled Shed will save you an extra $5.
Redd's Grill will have a food trailer present for competitors and audience members to pick up some delicious burgers, fries, hot cocoa, and more.
When: Saturday, Nov 10 at 5 p.m.
Where: Smith Park, E Main St, Rexburg, ID 83440
Tickets: Free admission for spectators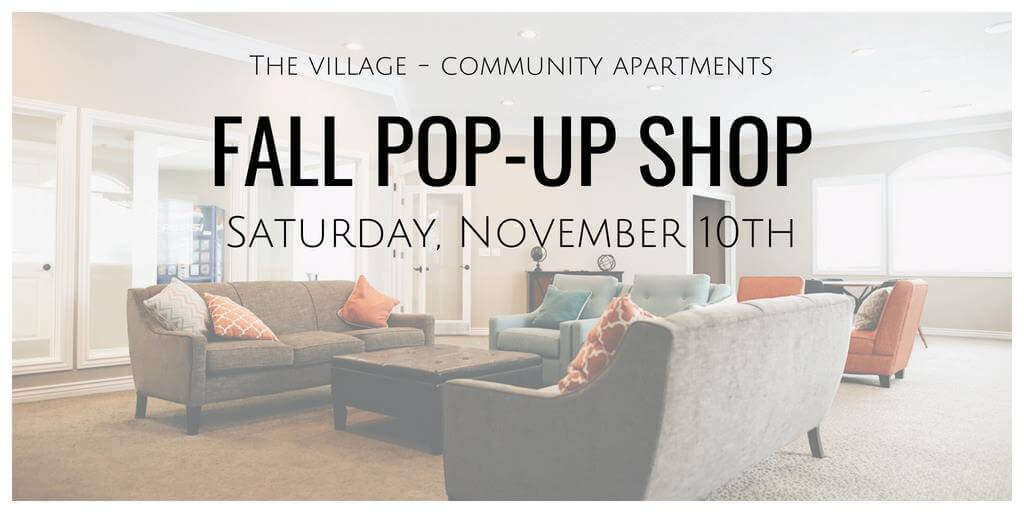 The Village Apartments will be having tons of local vendors selling their awesome products. Vendors range from local clothing brands, watercolor art, health supplements and everything in between! Not to mention this event is FREE to attend. What are you waiting for? Make sure to mark your calendars because this is going to be something you won't want to miss out on.
Want to be a vendor? Own a small business or know someone who does? They still have spots open! Message them on Facebook or Instagram to learn how you can sign up to be a vendor today.
When: Saturday, Nov 10 from 12 p.m. to 2 p.m.
Where: The Village Lounge, 490 Pioneer Rd, Rexburg, Idaho 83440
Tickets: Free to attend
_
Monday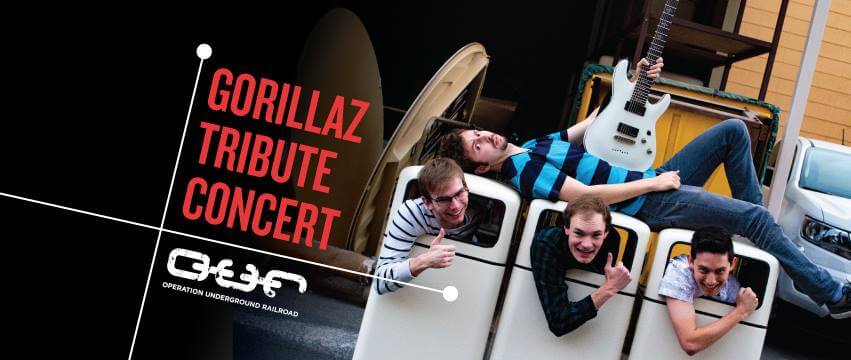 Local band Jacob and the Scotts are organizing a Gorillaz Tribute Concert. This charity show, done in partnership with Operation Underground Railroad, will feature top hits from the iconic British music group Gorillaz, as well as other pop favorites. Tell all your friends, and spread the word about Jacob and the Scotts!
When: Monday, Nov 12 from 7 p.m. to 9 p.m.
Where: Rexburg Historic Tabernacle, 25 N Center St, Rexburg, ID 83440
Tickets: $5 at the door, or $3 per person if you come with your Home Evening group!