Whether you're planning to go sightseeing in Yellowstone or you're just visiting Rexburg for a short time, you may be looking for a place to stay that is affordable and feels like home. Airbnb is the perfect route to take, as it offers larger, homey spaces for often much more affordable prices than hotels. We compiled a list of five incredible Airbnb vacation rentals to make your stay in Rexburg as comfortable and budget-friendly as it can be.
Raspberry Gardens
Price: $77/night
Rating: 4.9/5
Guests: 6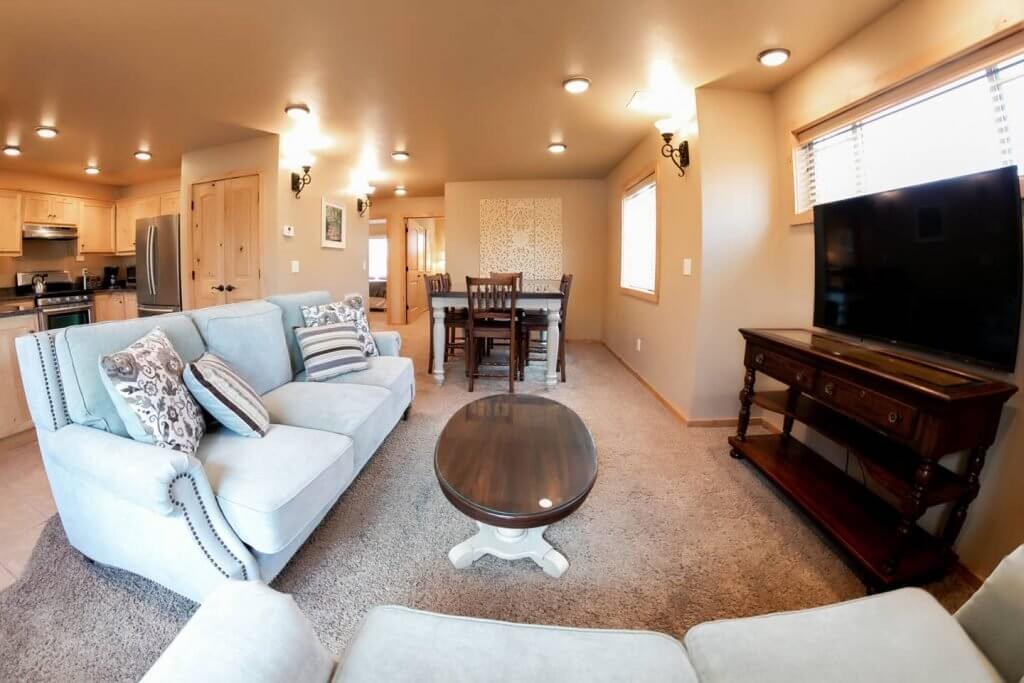 This apartment is a two-bedroom double king suite with all the amenities you could possibly need for a quick stay in Rexburg. It comes fully furnished and decorated, giving a luxurious feel while still being your home away from home. In addition, Brock, the host, is verified as a Superhost on Airbnb, meaning he is experienced and has been rated highly by his guests.
Amenities:
Four beds (six guests)
AC/Heat
Cable TV (55″ 4K Ultra HD LG Smart TV)
Ethernet connection
Washer/Dryer in the building
Essentials (Extra pillows, blankets, towels, toilet paper, shampoo, hairdryer, etc.)
Kitchen
Breakfast provided
The View, Country Suite
Price: $38/night
Rating: 4.91/5
Guests: 2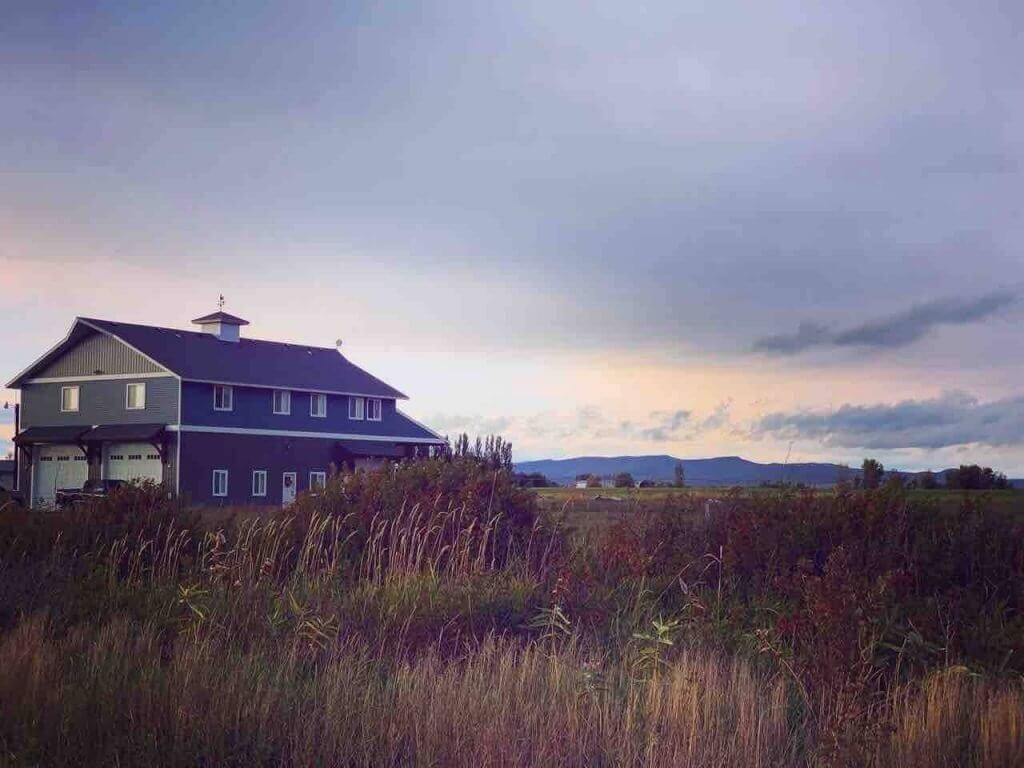 If you're looking for a private getaway with incredible scenery, this cozy one-bedroom is the place for you. Located off Highway 20, this country suite is surrounded by beautiful fields that make you feel like you're in the middle of nowhere, while still being a short distance from Walmart and plenty of fast-food restaurants. It is also near the sand dunes, and of course, is a great place to stay if you're taking a trip to Yellowstone or the Tetons. This apartment has a modern vibe, with its shiplap, granite countertops, and stainless steel fridge. It also offers an exciting outdoor experience with a fire pit, playground, large parking area, and a place to park campers or trailers.
Amenities:
Heating
WiFi
TV
Laptop Friendly Workspace
Essentials (Towels, bed sheets, shampoo, soap, and toilet paper)
Iron
Kitchen
Cooking Basics
Hair Dryer
Cozy Central Vacation Rental
Price: $52/night
Rating: 4.69/5
Guests: 6

In this little home near downtown Rexburg, you get the entire house to yourself. Hosting up to six guests, this house has a classic, timeless look that will help you feel right at home. Staying here will make it easy for you in Rexburg, as it is walking distance from campus, close to the grocery store and plenty of restaurants, as well as near Enterprise Rental so you can rent a car during your stay if you need to.
Amenities:
AC/Heat
Essentials (Towels, bed sheets, shampoo, soap, and toilet paper)
TV
WiFi
Full Kitchen
Coffee Maker
Room-Darkening Shades
Hair Dryer
Garden/Backyard
Attached Apartment, Breathtaking View!
Price: $55/night
Rating: 4.96/5
Guests: 6

Located just three miles from downtown Rexburg, you can have the private, outdoor experience while still being close to local restaurants and stores. In an attached apartment, this house sits on a beautiful pond with the view of the river, woods, and common wildlife. There is also a patio with a fire pit to roast s'mores or just enjoy the beauty of Idaho.
Amenities:
AC/Heat
Essentials (Towels, bed sheets, shampoo, soap, dryer, and toilet paper)
Laptop Friendly Workspace
TV
WiFi
Iron
Private Entrance
Lockbox
Patio
Fire Pit
Darling 3 BR Home (Quiet, Private, & Close to Town)
Price: $50/night
Rating: 5/5
Guests: 6
This beautiful three-bedroom home sits in a quiet neighborhood just a few minutes outside of town. It is a short 10 minutes from BYU-Idaho and is less than a mile from the golf course. As a new home, it has a clean and modern look and comes with many features, such as a "fully stocked kitchen and dining room," washer and dryer, master jetted tub, and wheelchair access. With all that it offers, you will hardly need to bring anything other than your personal items to enjoy your stay.
Amenities:
AC/Heat
Washer/Dryer
Essentials (Towels, bed sheets, shampoo, soap, and toilet paper)
Jetted Tub
TV
Fully Stocked Kitchen
Garden/Backyard
Wheelchair Accessible
The Best Airbnb Rentals In Rexburg
Rexburg has a lot to offer with its small, beautiful community and surrounding national parks. These five Airbnb vacation rentals are the ideal places to rest your head whether you're traveling through for one night or in town for a longer stay.