Don't have the time or money to go on an elaborate vacation somewhere but still need to get away? Try a staycation.
A staycation is basically a vacation near where you live or in your home country. You can make them simple day trips from your home or get a hotel if you really want to escape the house for a day or two. Staycations can cost as little or as much as you want them to.
Now that you know what a staycation is and are really wanting one of these, here's a list of some great staycation places to go and what to do there.
---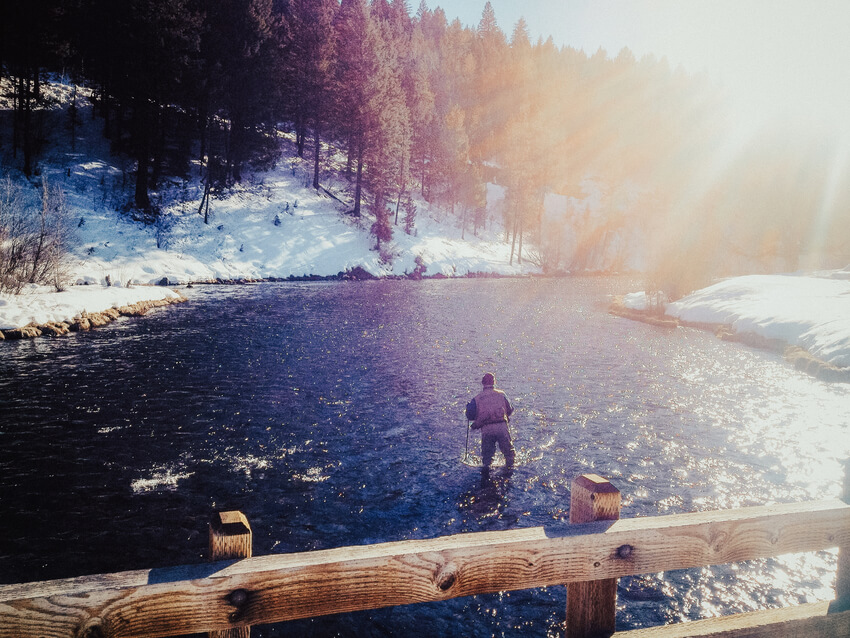 Island Park
Island Park is a great place to get away and the perfect introduction to what a staycation is. It's such a pretty area and there are lots of great places to go explore and enjoy nature.
Try visiting the Johnny Sack Cabin, renting some outdoor equipment to get further back into nature, or visit the Mack's Inn Playhouse. If you want to make it a weekend getaway or even a week away there are lots of great cabins to rent in the area. Most rentals will require more than just a one-night stay.
Craters of the Moon National Monument and Preserve
If you have never been to Craters of the Moon and have kids this would be a fun place to go! Currently, the loop is closed to vehicles but you can still snowshoe and cross-country ski; snowshoes can be rented there for only $5! Later in the season, you will be able to drive around the park.
Craters of the Moon is a result of lava flows that happened 15,000 years ago from a crack in the ocean. Today, it offers a drastic change to the scenery around it.
If you are looking for something to do afterward, try the Wild Rose Hot Spring which is located just off US20/26 between mile marker 214 and 215. It is on private land, but the owners don't mind people using them as long as you clean up after yourself and don't create any problems or destroy the area.

Lava Hot Springs
This is a super easy day trip or place to go for the weekend. Lava Hot Springs has tons of great pools to choose from. Some of the hotels have their own hot springs but lots are adults only so be sure to check before you make a reservation. It's a great place to relax and enjoy some warmth during the Idaho winter.
If you don't plan on staying the night you can still enjoy the hot springs. There are a couple of different pools to choose from when you go. There's an outdoor location open all year long, an indoor aquatic center for the kids, and a seasonal pool and waterpark.
If you want to find out more about Lava Hot Springs prices and what pools are open feel free to check out the Lava Hot Springs website.
Jackson Hole
If you are looking for a fun day or weekend getaway this could be for you! Jackson Hole is known for being pricey but there are ways to do it for cheap. Walk around the town and go window shopping. Visit Moo's Gourmet Ice Cream. If you want to get fancy you can book a hotel for the night and go to the spa. No matter which route you choose to go, be sure to get your photo taken at the antler arches!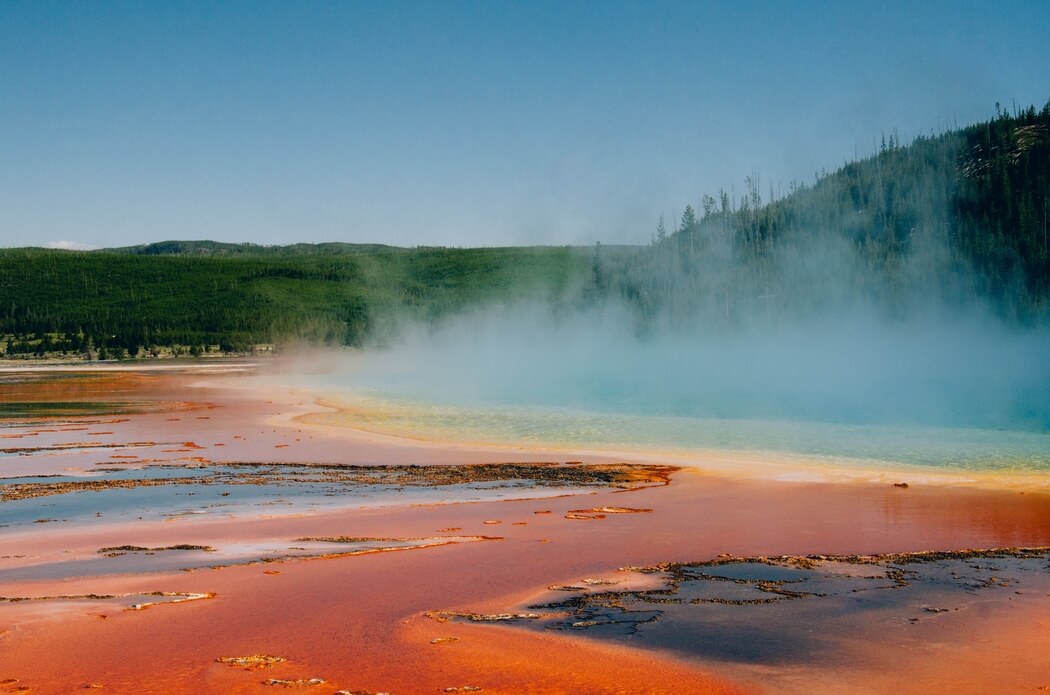 Yellowstone
Yellowstone is a well-known national park. They have camping spots if you want to stay in the park but you could easily make this a day trip. You can see tons of animals roaming around while in the park. Some of them include bison, big horned sheep, moose, bears, and cougars.
Besides the wildlife, you can see waterfalls and the famous Old Faithful geyser. There are places to walk around to admire nature and take pictures. Be sure to follow the rules to avoid injury and to keep the park a clean, enjoyable place to be.
Driggs
When the weather gets warmer Driggs is a fun place to go camping and hiking. You will have a great view of the Tetons from here!
There are also other activities to do like visitor centers, go to the drive-in theater, take a hot air balloon ride or go rock climbing. It's not a large town but if you haven't been before it's somewhere to go and enjoy yourself.
---
There are tons of other options out there. You can stay within Rexburg and visit places like the Legacy Flight Museum, the Museum of Rexburg, or the St. Anthony Sand Dunes.
You could also try planning a picnic or head up to Mesa Falls to snowshoe. Go do something new and just enjoy a break from what you typically do as a student or family.
For more suggestions on being a tourist in your own town, check out our article.