'Tis the (DIY Christmas) Season
With so many loved ones to buy gifts for this holiday season, the price tags can add up pretty quickly. These DIY Christmas gifts are the perfect way to stay on a budget, make a more meaningful gift, and get creative! Making your own gifts doesn't have to be difficult and can actually turn out to be some of the best presents for your friends and family that they will truly appreciate.
Essential Oil Diffuser Necklace
For those friends and family who are always diffusing their essential oils around their home, this is the perfect gift that they will absolutely love. With an oil diffuser necklace, they can easily diffuse the scents on the go so they can have it with them throughout the day. Depending on how many drops of oil they put in their necklaces, they can choose how strong or subtle they want the scents to be. Making an oil diffuser necklace is a lot more simple than you may think. To find out how to make this DIY gift, check out the video below.
Washi Tape Phone Cover
Who doesn't love a cute and stylish cellphone case? Design a colorful and creative phone case as an awesome gift or stocking stuffer! All you need is some washi tape and a blank case to create the design your friends or family will love. Follow this link to learn how to make it!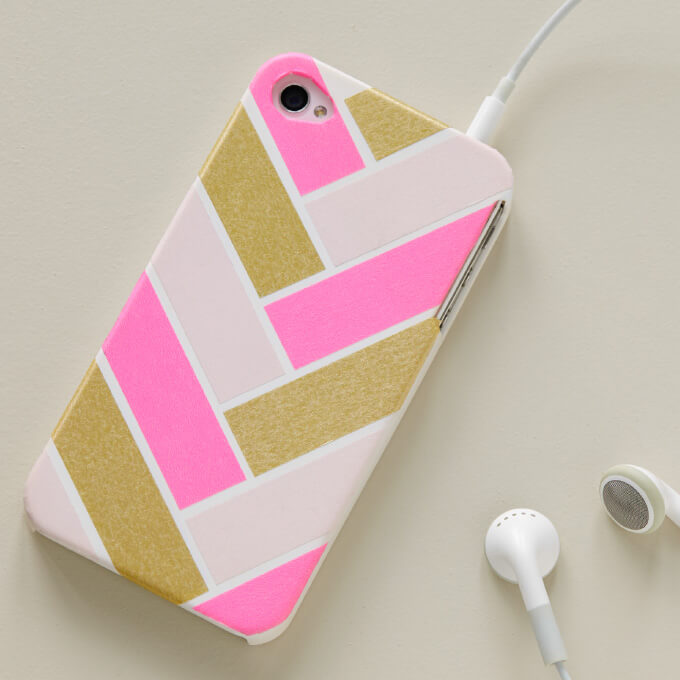 Marbled Ring Dish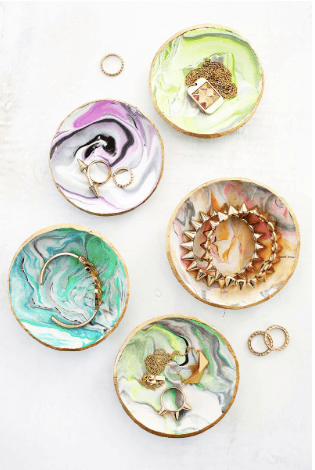 This marbled ring dish is just the gift for those jewelry lovers who need a place to store them. Not only is it practical, but its variety of colors swirled together is beautiful to look at. Despite its elegant look, this DIY ring dish is incredibly simple to make with a bit of oven-bake clay and glitter paint! Click this link to see how to make this amazing DIY Christmas gift!
DIY Colorful Camera Strap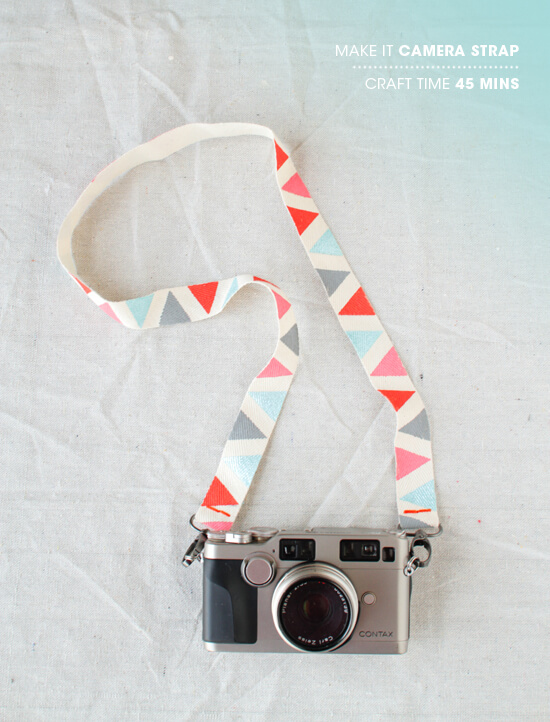 Any photographer knows that stylish camera straps are few and far between. If you do finally find one that is not black or another basic color, they are usually a bit expensive. Treat your photographer family or friends to a DIY colorful camera strap that will spice up their camera's look! Using paint and tape, you can customize the colors and design of the strap to fit the person you're making it for. Click this link to see how to make it!
Custom T-Shirt
Almost everyone loves a good t-shirt, and it can be a great gift to customize for a loved one. Of course you can shop on Etsy or find another T-shirt designer to create a custom shirt for you. Or, you can actually do it yourself with products you most likely already have at home! When creating a custom shirt, you can use a favorite quote, inside joke, design, or anything that fits the interest and style of the person you're gifting it for. Watch the video to learn how to make your own custom shirt from home!
Chunky Blanket
Chunky knitted blankets are all the rage this season. However, most range between $35 to $60 at a retail store. With just your hands and a few rolls of chunky yarn, you can create an incredible knitted blanket that is almost identical to the ones you can find in stores. It is the best way to stay cozy this winter season and makes an amazing living room decor piece as well. Check out the video below to learn how to make it!
These DIY Christmas gifts are just the way to show those in your life that you care about them this Holiday season. The possibilities are endless and there is always a way to get creative and stay on a budget when getting gifts for those you love.