It's the MOOOOST wonderful tiiiime of the yeeeear! Oh, you know I love the Christmas season! Don't you? Peppermint-flavored everything, colorful decorations, and a ridiculous amount of baked goods? Sounds like a dream come true.
I've been listening to Christmas music since September, I've had a string of Christmas lights up in my living room since October, and November? Oh you mean, pre-Christmas month? Yeah, I'm one of those people.
Listen, there's nothing wrong with a little Christmas cheer, people! Keep sippin' that haterade OR join me in merriment. I have just the thing to get you in the Christmas spirit.
Today I'm talking Christmas traditions. Whether you are a fan of classic Christmas rituals such as leaving cookies and milk out for Santa, or you have unique, family traditions like baking a birthday cake for Jesus, we want to hear the traditions that make your holiday special! Leave a comment on this post and share your favorites.
Here are a few of the traditions I cannot do without during the month of December…
---
Read "A Christmas Carol" During the Month of December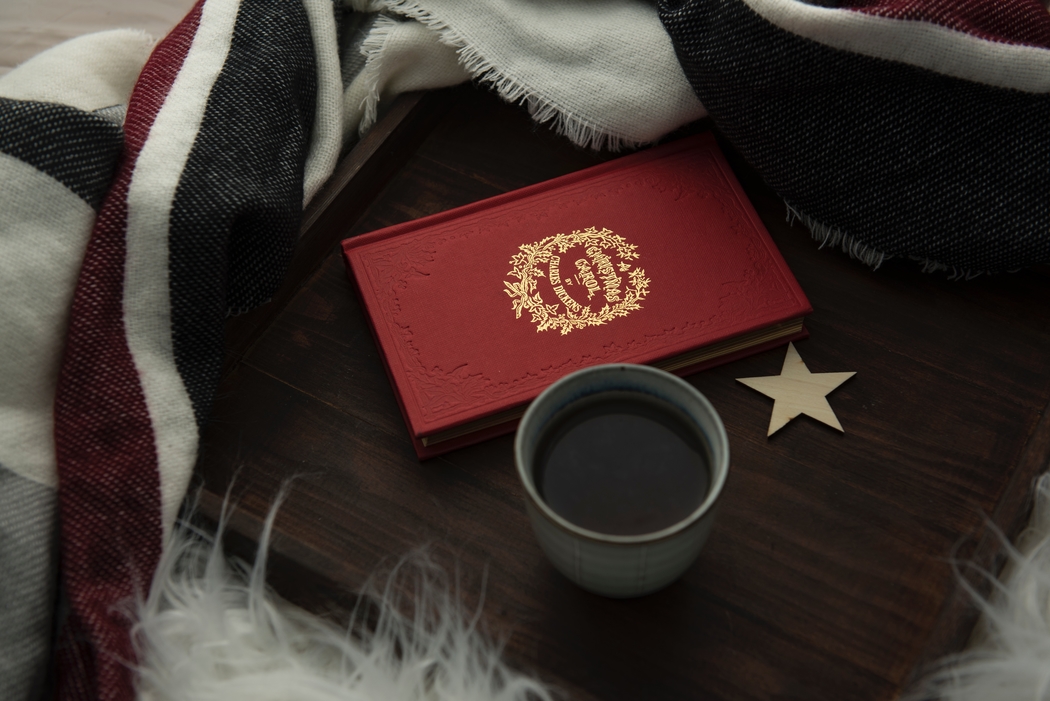 If you are a literary nerd like me, this tradition will be right up your alley. A few years ago, I noticed the Dickens classic laying around my parent's house. Apparently, my Dad had decided to read it during the month of December to get into the holiday spirit. I loved that idea, so I stole it. "A Christmas Carol" always makes you think about the important things in life. It is a great reminder to not be a Bah Humbug type of person. Because let's face it, during finals I'm worse than Scrooge. Give this tradition a try! If you don't like it, I take full responsibility.
Cookie Party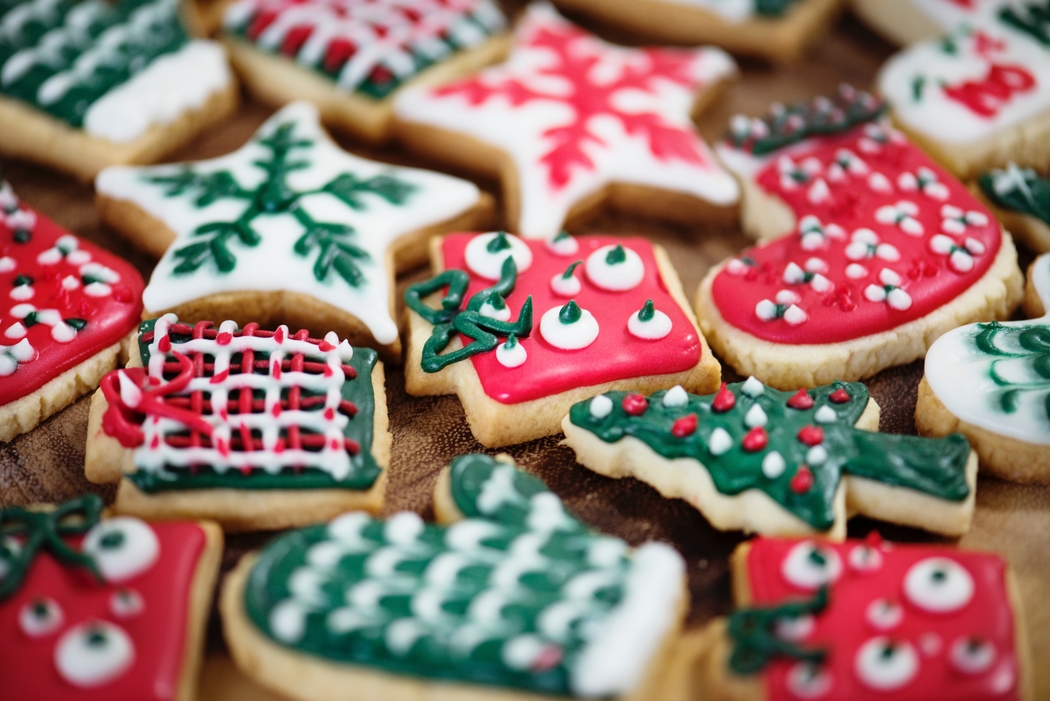 I don't think there is anything more delicious than homemade cookies. A tray of warm, gooey deliciousness takes me back to childhood helping my mom in the kitchen. Okay, I wasn't baking as much as I was eating all the cookie dough when she wasn't looking and getting in her way. These days, I have a bit more self-control. Just a smidge though. This year, grab a group of friends or your family together and decorate festive cookies! Try not to eat all the frosting, but honestly, you do you, boo.
Acts of Kindness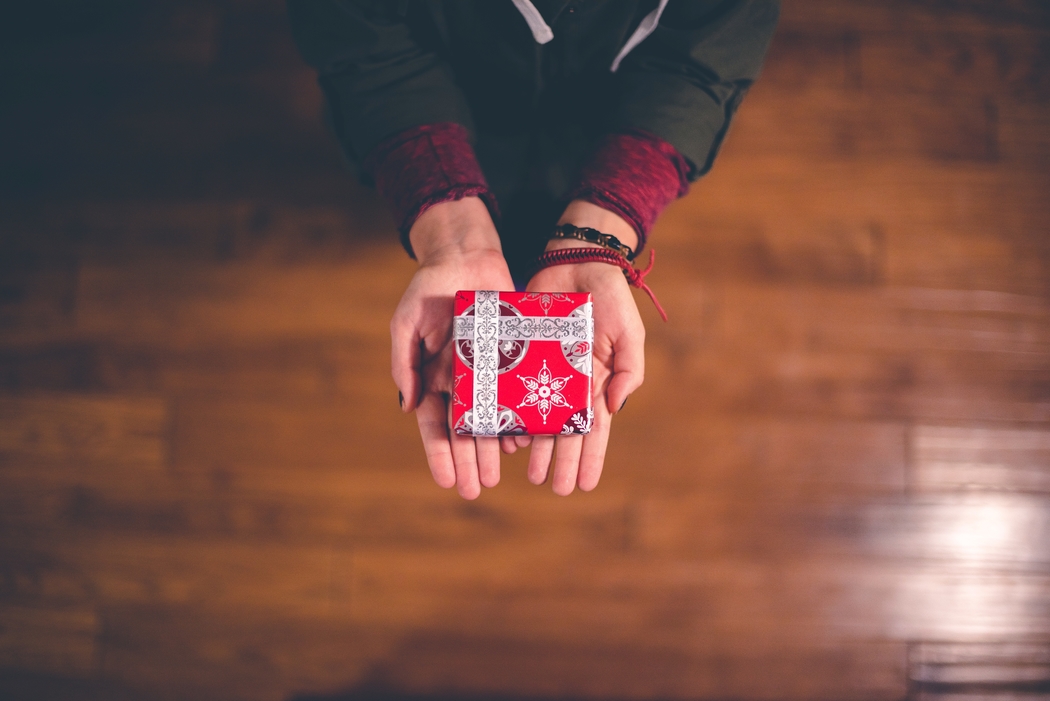 Service truly is the reason for the season. Whether you donate a few bucks to the Salvation Army or leave an entire box of Christmas dinner supplies on a stranger's doorstep, there are many ways to make kindness part of your Christmas traditions.
The LDS Church has a campaign running through the month of December called Light the World. This initiative uses a variety of media to spread the joy of giving throughout the world! I am so impressed with this powerful movement and the impact it's had so far. I'm sure I'm not the only one who needs a little reminder to act with more kindness and help someone in need. I love the idea of an advent calendar that, instead of sweets, host a good deed you can complete each day. Let's get back to what it's really about, shall we?
Reindeer Food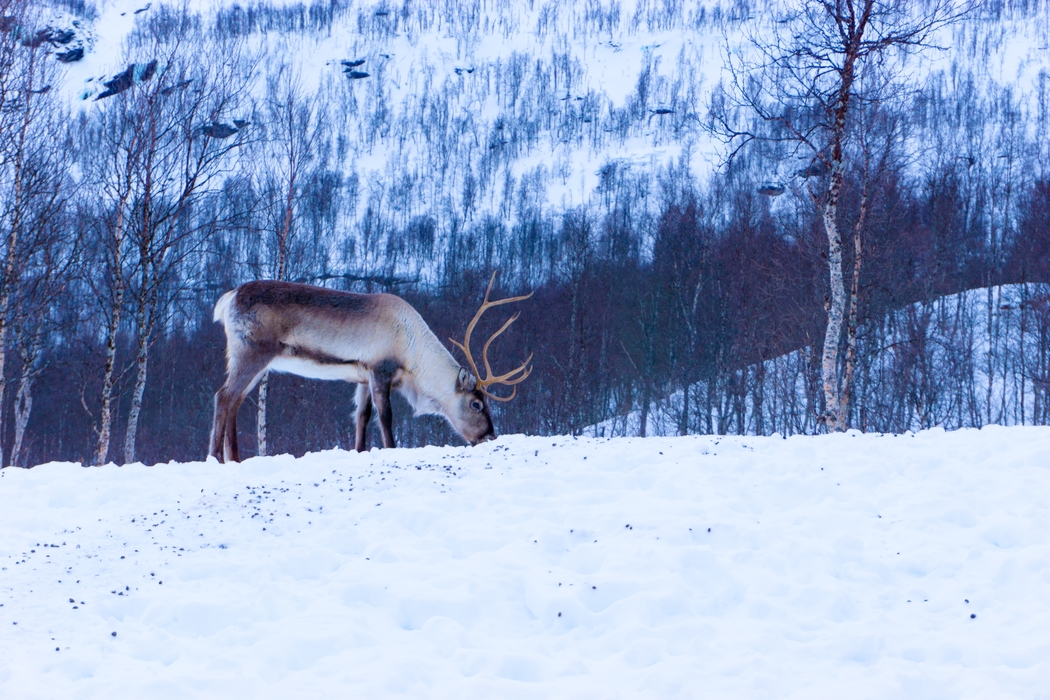 Christmas magic is a real thing. As a kid, Christmas feels so special because of holiday traditions such as milk and cookies for Santa, waking up early to presents under the tree, and sprinkling reindeer food all over the lawn. Reindeer food is a combination of oats, glittery sprinkles, and MAGIC (duh). Before the kiddos go to bed, take them outside to sprinkle a snack for Santa's team on the lawn. Don't forget to leave a carrot or two! Flying is hard work.
Luminaries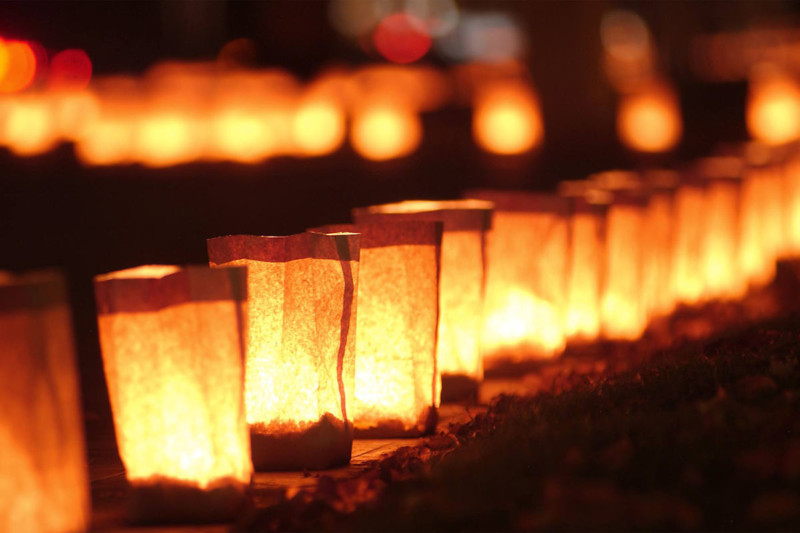 Light a landing path for Santa's sleigh on Christmas Eve! Luminaries are one of my favorite December traditions. My little hometown shuts down Main Street and lights a path of luminary lights the Saturday night before Christmas. Churches open their doors to the community and serve hot chocolate. Carolers sing in the town square. Everything about this night is simply magical! Do your own luminaries at home using white paper bags, sand, and tealight candles. Position them along the walkway, turn the lights off in the house, and enjoy the calming, amber glow.
Christmas Lights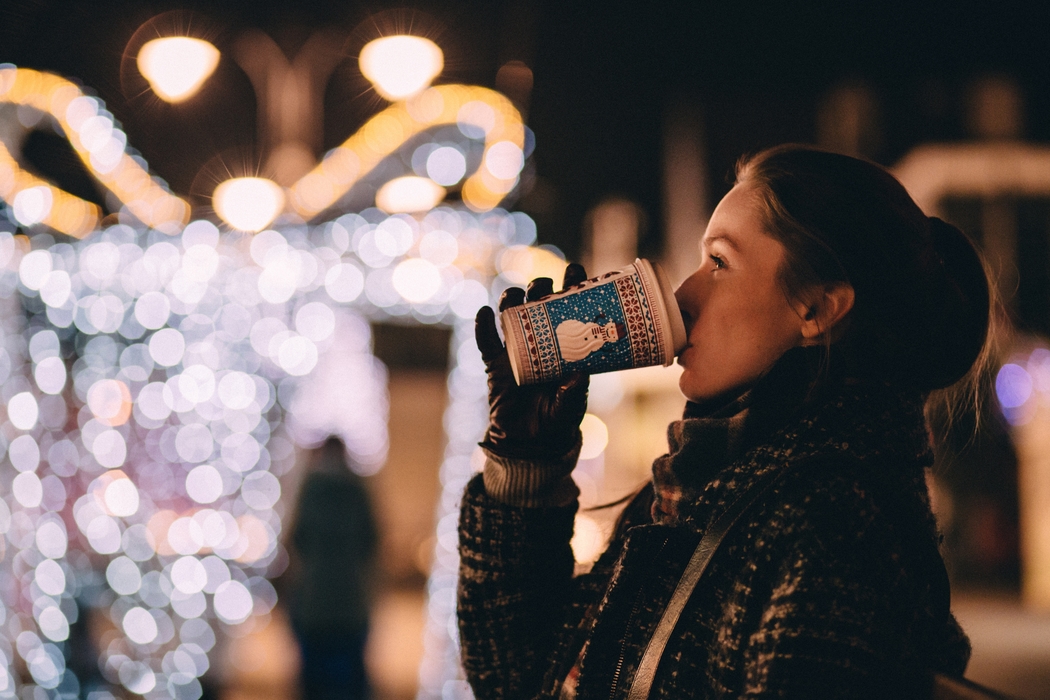 Get onboard the Polar Express a.k.a. get in your car and take a drive through the North Pole! Find the best neighborhood in town and drive around the cul de sac listening to Christmas music and sippin' hot chocolate. Pack some of those Christmas cookies you just made and take in the elaborate light displays! This tradition is a classic and most necessary to get all the feel-good Christmas vibes.
Decorate Gingerbread Houses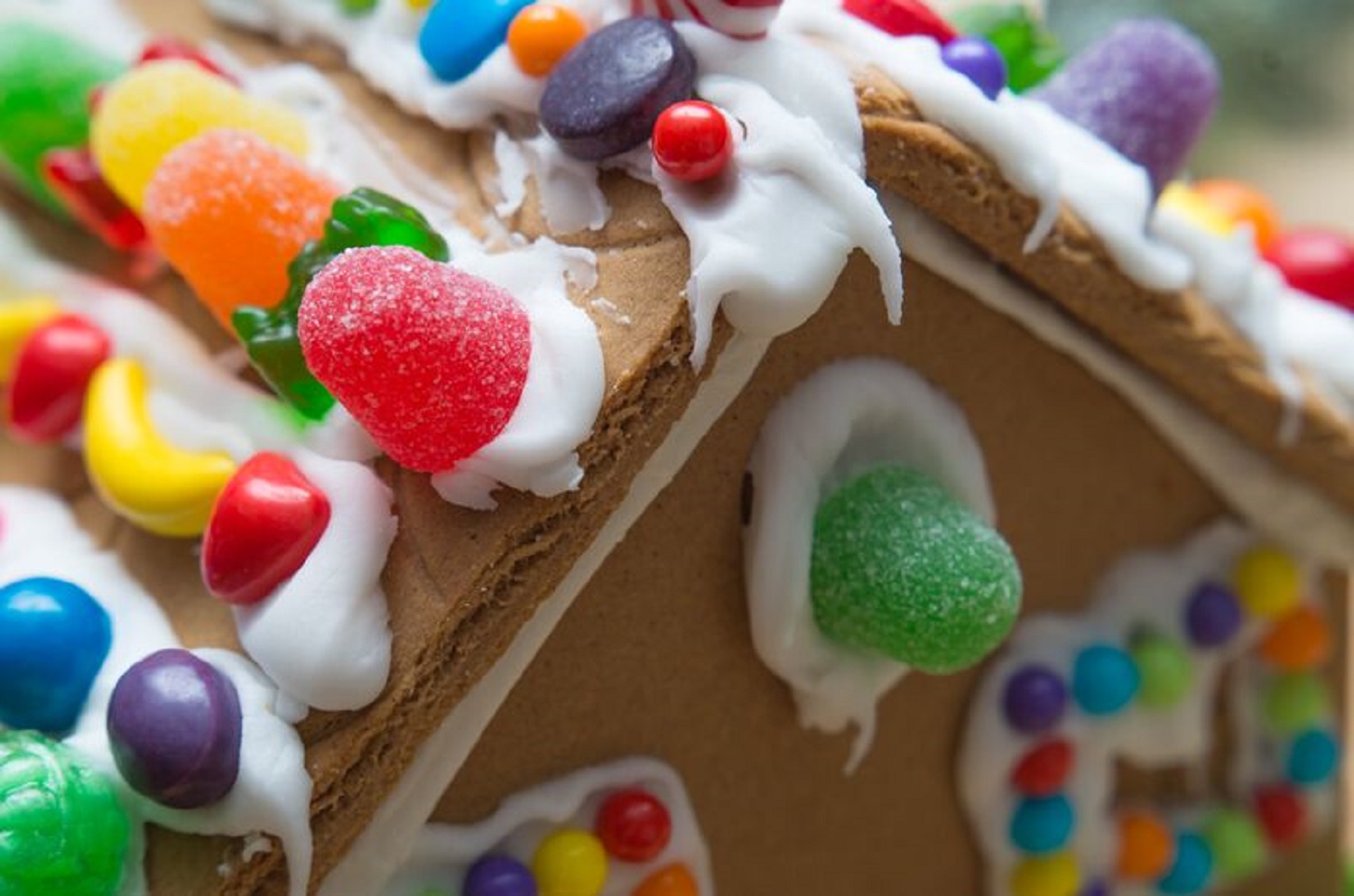 First of all, gingerbread houses are so fun to make. Second of all, gingerbread house materials are hard not to eat! Whether you are an architect, a designer, or just freakin' love Christmas, this tradition is fun and a Christmas must. Also, no matter who you are, you know you sneak candy off of that thing once it's done. No judgments here. This year I'm gonna make my gingerbread house the most extra of all. 'Tis the season!
Christmas Pajamas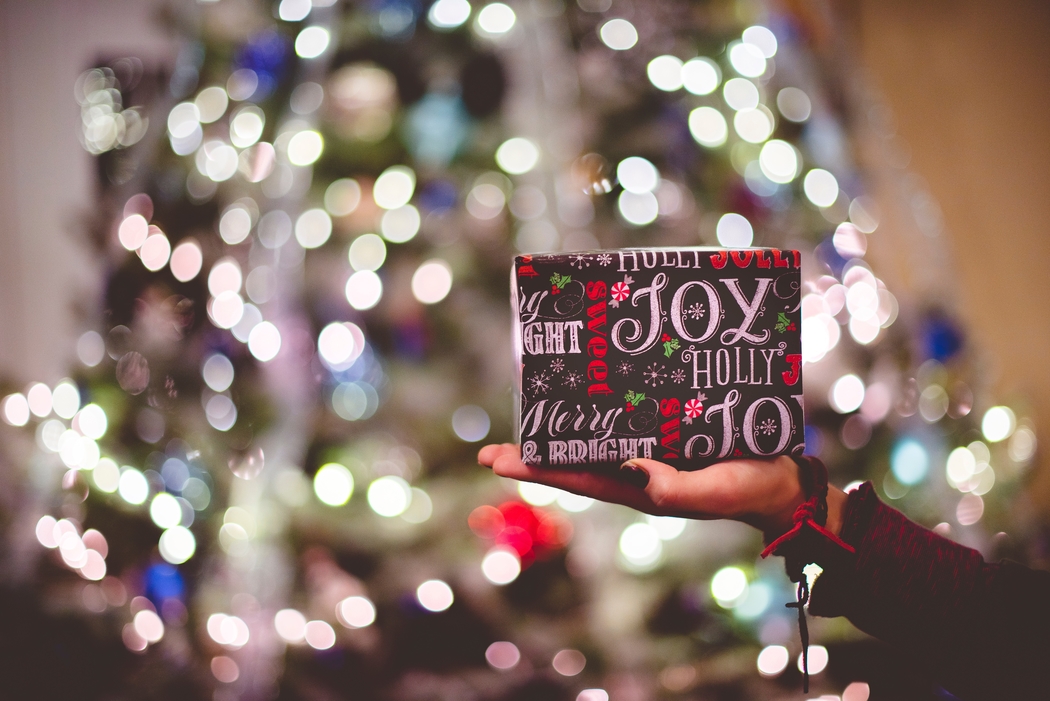 If you don't get pajamas on Christmas Eve, is it even Christmas? One of my favorite traditions is opening one gift the night before the big event and usually, that gift is a new pair of PJs. If you want to get creative, wrap up a box that consists of a new pair of PJs, a Christmas movie, a bag of popcorn, and hot cocoa mix. Give it to someone you love on December 1st, so they can enjoy the gift all season long!
Read the Story of Christ's Birth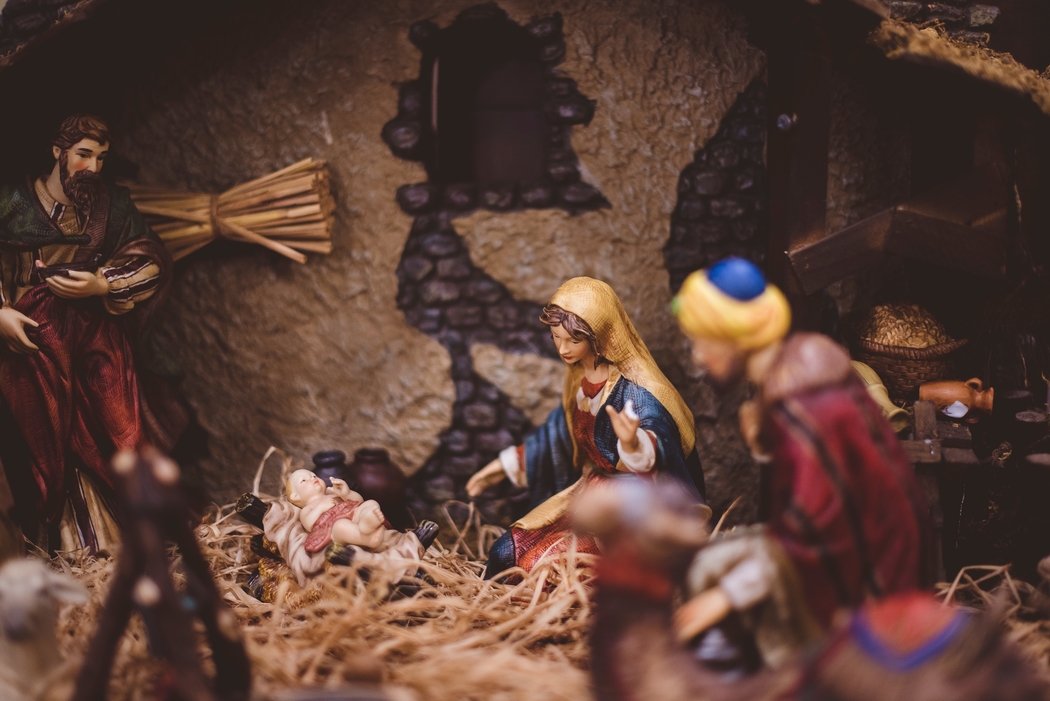 As kids, my Mom would read us the story of Christ's birth while we fought over who got to hold the baby Jesus doll. These days, I read this story and feel an overwhelming sense of joy. Whether your family acts out a live nativity, donkeys and all, or you simply read the Bible to yourself Christmas night, taking a step back to remember what Christmas is about is one of the best Christmas traditions out there.
---
Listen, I know I missed a lot. These are just a few of my all-time favorite Christmas rituals that make Christmas special to me. Some families chop down their Christmas tree, mail out yearly Christmas cards, decorate ornaments for the tree, hang mistletoe to sneak the occasional smooch or position the elf on the shelf creatively every morning. I didn't even hit on the traditional food to eat or movies to watch! Let me know what Christmas traditions you can't live without. I'm always up for trying something new!