This article is a guest submission from Jordan Henrie. If you wish to submit a guest post, please email hello@explorerexburg.com.
Equipped with a black Pokemon T-shirt and an orange custom Squire strat, Dani Gee led her band, Lambent, onstage for the first time last Friday at The Burg.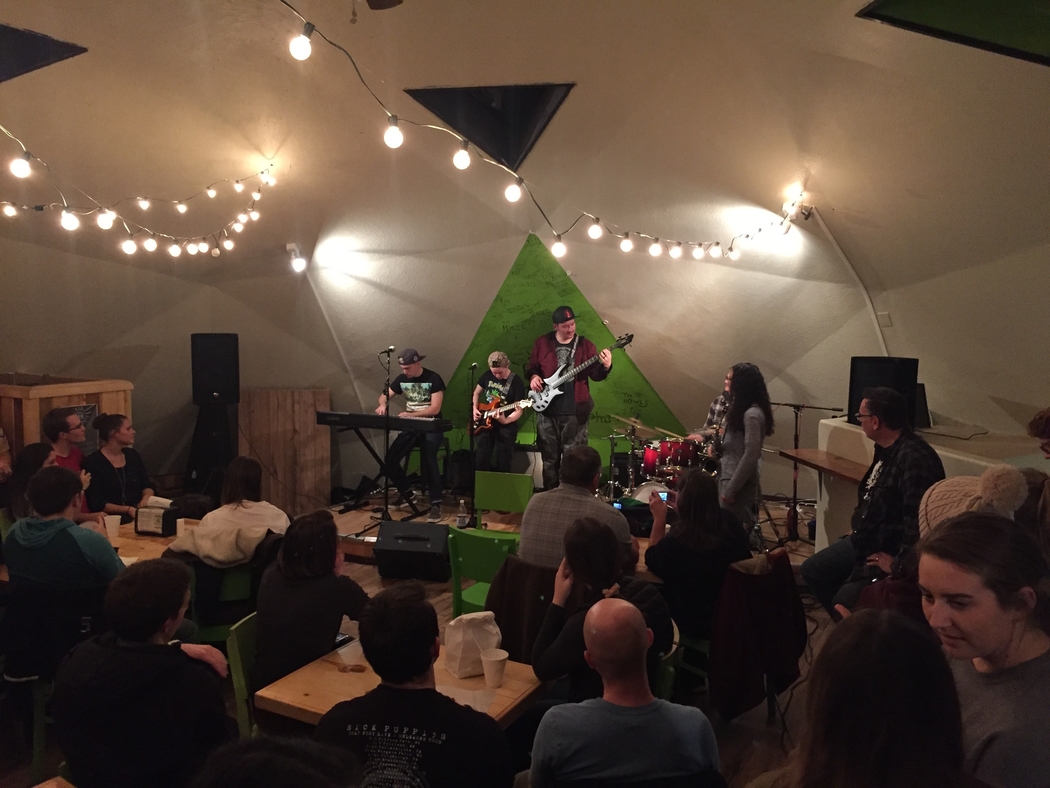 With minimal warm-up beforehand, the band broke quickly into a rendition of Michael Buble's "Feeling Good." The performance literally stopped the dinner-and-show audience mid-chew, creating a choking hazard for those with melted faces.
Transitioning into their second song, "Come Together" by The Beatles, the band had their first small hiccup; in the second verse, Gee found herself lyric-less but not at a loss for words. As the accompanying band members pulled the audience into clapping in time, Gee detailed out specific events from her week. It almost seemed as if the monologue had been planned.
"So, I got an A on an exam this week," Gee said, eliciting a cheer from the crowd. "I studied really hard all week, but obviously not enough for this, so we're just going to go into the chorus now."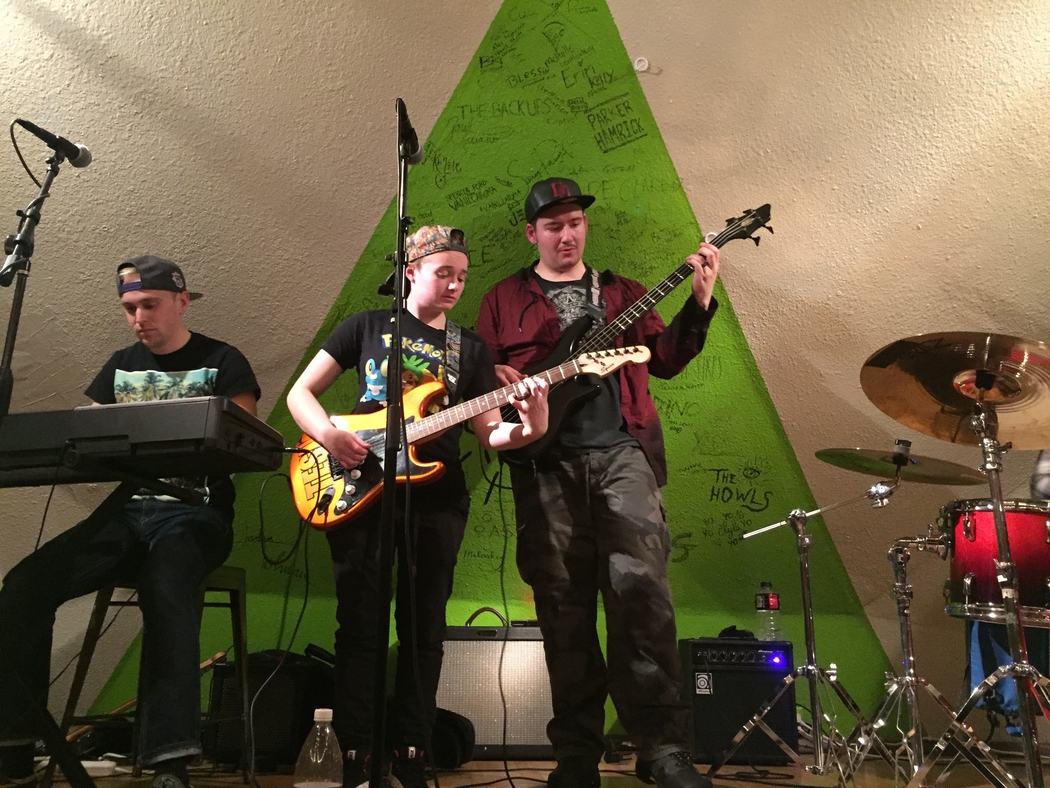 The band ebbed and flowed through their setlist with seeming ease, riffing and soloing off each other and engaging their entranced audience. Their modern-millennial fashion would have even made Ryan Gosling, La La Land's savior of jazz, proud.
"Did you guys like that?" Gee asked as the audience clapped and cheered. "Can I get this on record? Millenials like jazz."
But the band didn't stop with jazz-rock. The night explored a pallet of colorful genres, languages, and instruments.
Individual band members took turns at center stage, from drummer Holly Chaput's original acoustic performance to guitarist/pianist Scott Leavitt singing in Spanish and an accompaniment from saxophonist Karaleigh Millet.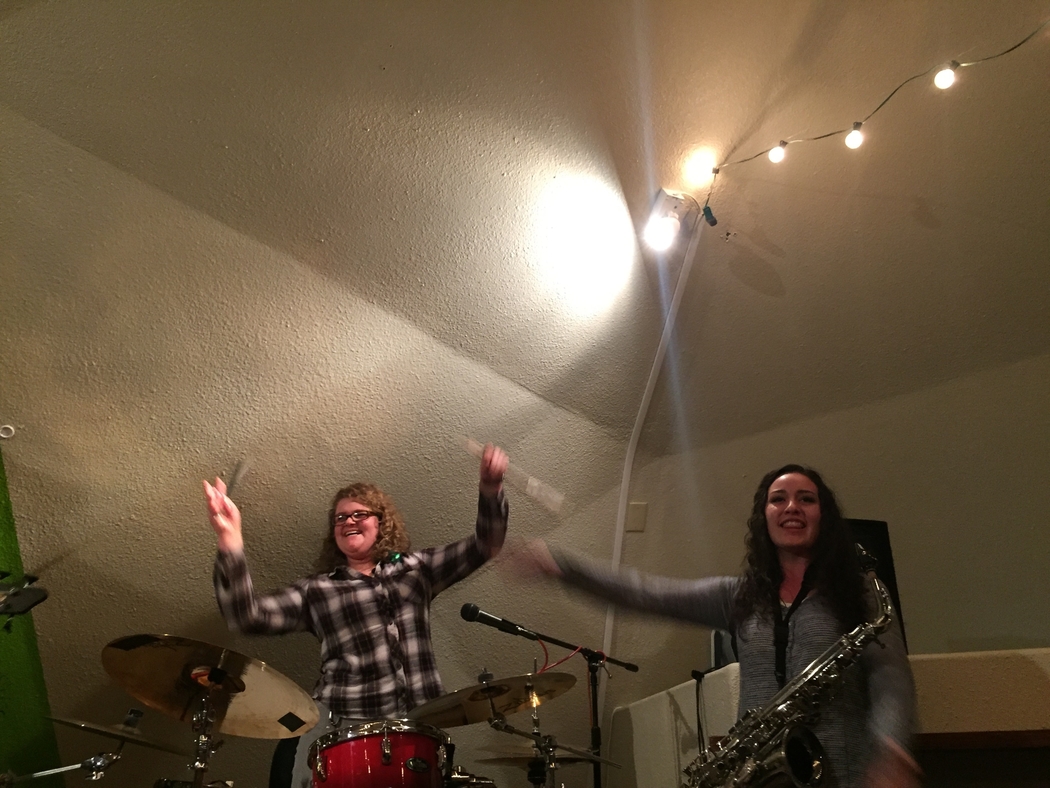 The evening was a unique experience in Rexburg for those looking for nourishment from food and music, as well as for the five musicians blossoming and grooving publicly onstage for the first time.
For updates on future shows and music from Lambent, follow them on Facebook.