Pumpkin Patches in Southeast Idaho
Autumn is one of my favorite times of the year. It is the season for changing leaves, apple cider, cozy sweaters, haunted houses, and best of all, pumpkin patches. If you're in the mood to get in the Autumn spirit, check out this list of the best pumpkin patches around southeast Idaho. Let's get picking!
RC Acres
RC Acres is owned and ran by two parents and their eight children. This family-fun property not only allows you to hand-pick your own pumpkins, but they also offer several other activities for everyone to enjoy.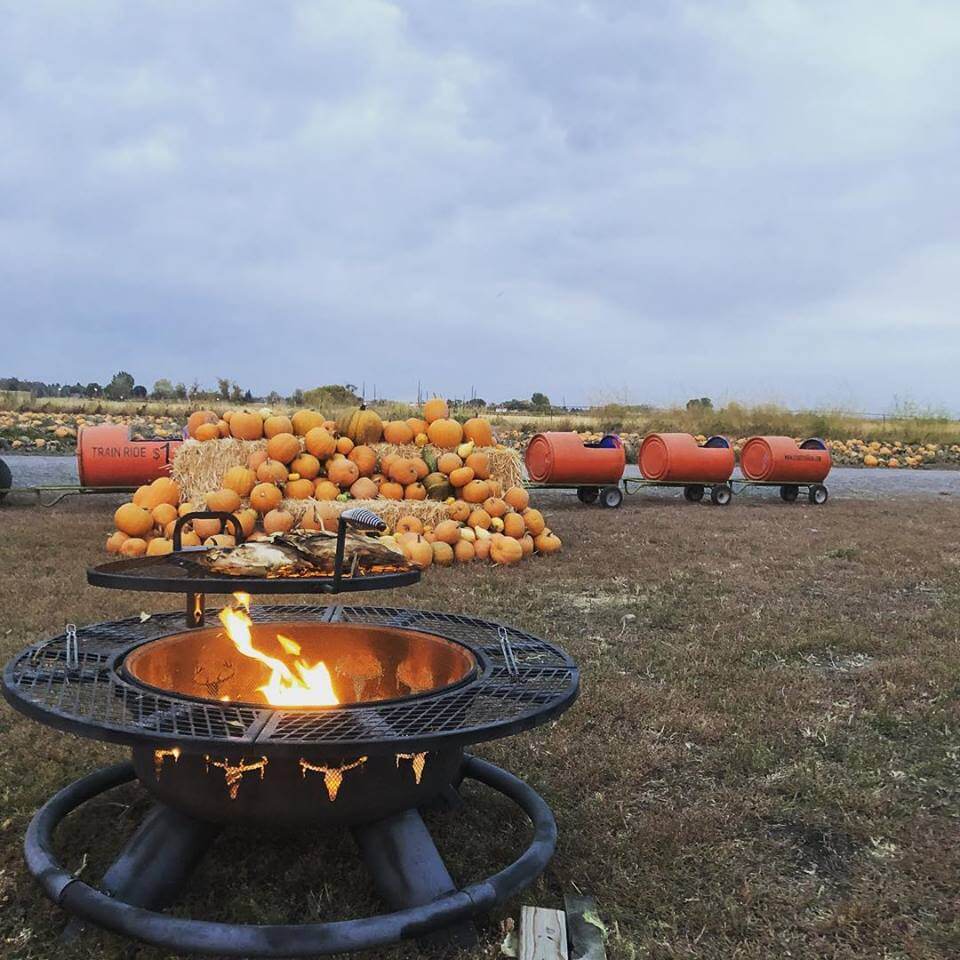 Activities:
Barrel Train Ride

Corn Pit

Pedal Go-Carts

Slide

Circle Roll

Corn Hole
They even have a Craft Barn for those who want to create DIY autumn crafts after a stroll in the pumpkin patch. This family business truly wants you to get the whole Fall experience.
Pricing:
RC Acres offers three different sizes of pumpkins this year. 
Large $8.00 

Medium $6.00

Small $4.00. 

You also have the option of picking specialty pumpkins (an additional $2.00 per size) and two Gourds for $1.00
U-Pick Red Barn
U-Pick Red Barn is the biggest pumpkin patch in Southeast Idaho and has been open for 12 years. It was first started by two 11 and 12-year-old boys, McNeil and Chase Walker, who wanted to create a place for people to come and pick pumpkins. McNeil has sadly since passed away, so Chase and the other owners have continued this incredible pumpkin patch in honor of him. 
This place is more than just a pumpkin patch, however, as it features tons of different activities to truly make your experience great.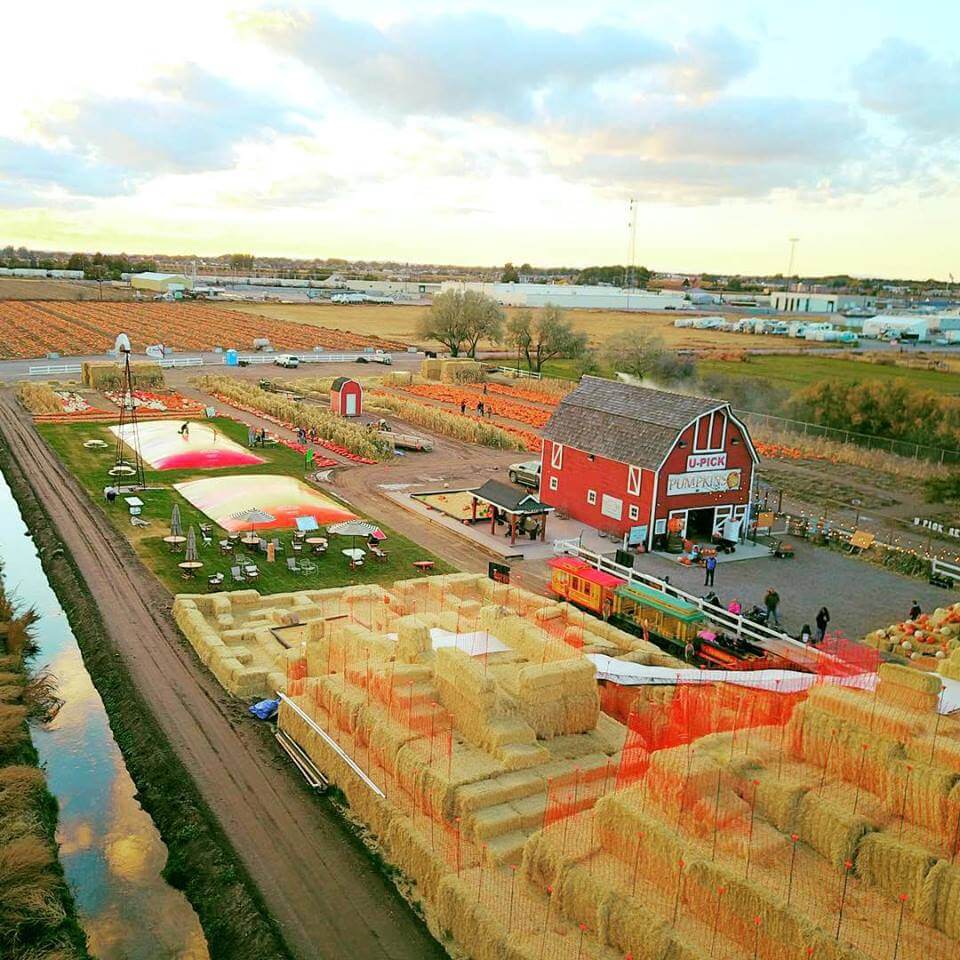 Activities:
Pumpkin Cannons – These air cannons "shoot corn, pumpkins, potatoes, and water bottles" at 150 mph. Talk about exciting!

Jumper Pillows

Wagon – Grab a wagon as you enter to carry your pumpkins as you pick them. 

U-Pick Red Barn Train – This train is an activity everyone can enjoy, as it holds up to 50 passengers and circles around the patch.

Pedal Carts – Don't want to walk? Pedal your way around the farm.

Old Tractor and Wagon Hayrides – After you ride the train, hop onto an old tractor or a wagon hayride to get the perfect view of the pumpkin patch.

Climb onto their giant straw pyramids and slide down their huge slide into a corn pit!

Kid's Maze – Let your kids explore the maze and pet pheasants and chickens.

They also have a model train that you can see go around the track as well as baby kittens in the barn to snuggle.
Pricing:
If you just want to pick pumpkins, it's free to enter! Pumpkins are sold at any size of three for $20 and five for $30. If you would just like to buy one pumpkin, they have individual prices inside as well. 
To do any of the standard activities, all you need is a wristband, which costs $5 for adults and is free for children ages 0-2. However, the wristbands do not include train rides or cannons.
Train Ride:
$3 per ride

Two rides for $5

10 rides for $25
Pumpkin Blasters:
$10 for 10 shots

$20 for 22 shots
Corn Blasters:
$10 for 10 shots

$20 for $25 shots
Grandma's Pumpkin Patch
Located at 11250 South 1st East, Idaho Falls, Grandma's pumpkin patch is also a family-owned farm with hundreds of different pumpkins ready for the picking! You can go anytime you'd like, as they're open from "dawn till dusk."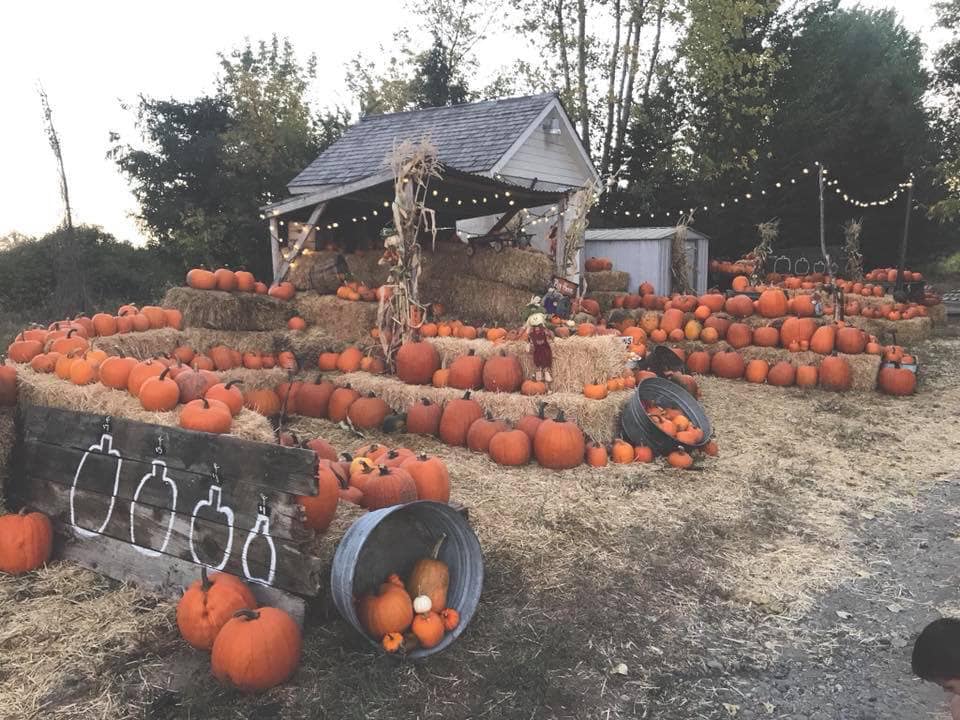 Activities:
Haunted Forest – Their spooky forest ends in a pumpkin graveyard, which adds a fun twist to this pumpkin patch. It is even kid-friendly!
Pricing:
Prices range from $1-7, depending on the size of the pumpkin (based on the honor system)

Simply compare your pumpkin to the size guide and drop your payment off in the "marked can.
All proceeds go to Grandma's grandson who "lost his food in an accident," which is a great reason to support this local pumpkin patch.
Country Trails Corn Maze
Not only is Country Trails a corn maze that becomes haunted on weekends. It also includes a pumpkin patch and a variety of other activities to truly bring the attraction to life.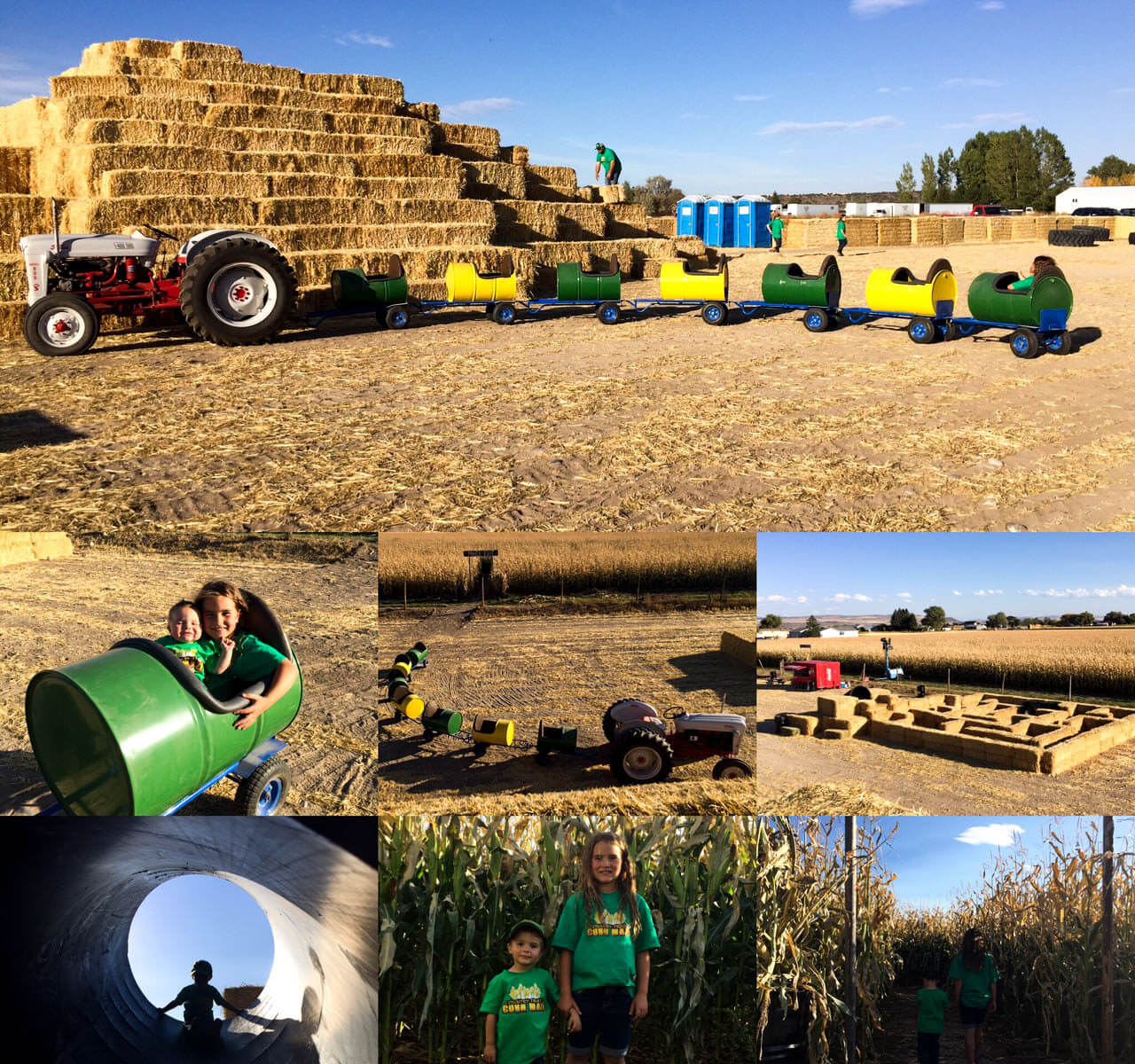 Activities:
Corn Maze – This corn maze becomes haunted at dusk on the weekends in October.

Pumpkin Patch – Pick a variety of pumpkins to take home for yourself.

60 ft. Slide – This slide tops off the whole attraction and is a ride that everyone can enjoy.

Kids Corn & Straw Maze – The perfect activities for your kiddos to explore and run around!

Little Tikes Corn Pit – Let your little ones jump and play in the corn pit.

Train & Hay Ride – Hop on their train or hayride and get a view of the whole farm.
Pricing:
Adults – $7.00 (Haunted – $10.00)

Children Ages 4-11 – $5.00 (Haunted- $8.00)

Children 3 and Under – Free
*Pumpkins sold separately.
Hours:
Mon-Thurs 5:30 p.m. – 10:00 p.m.

Friday 5:30 p.m. – 12:00 a.m. (Haunting: Dark-12 a.m.)

Saturday 12:00 p.m. – 12:00 a.m. (Haunting: Dark-12 a.m.)
New Sweden Farms
"Escape the City" and come to New Sweden Farms in Idaho Falls. This pumpkin patch also includes several other Fall activities to cross off your bucket list!

Activities:
Corn Maze – Explore the elaborate corn maze and try to find your way to the end.

Pumpkin Patch – Pick from a large selection of pumpkins and gourds.

Sweet Shoppe – Got a sweet tooth? Stop by the Sweet Shoppe for some yummy Autumn treats.

Event Center – Host a birthday party, family party, or any other event at their Event Center.

Pony Rides/Petting Zoo – Let your children ride a pony or pet the other farm animals at the petting zoo.

Cow Train – Children can become a cow for a day and ride on the train where each cart is painted like a cow.

Wagon Ride – Ride on a wagon and explore the whole farm.
Pricing:
Day Pass
Youth 3-17 – $5

Adults 18+ – $10

Under 2 – Free

Family – $40
Season Pass
Youth 3-17 – $10

Adults 18+ – $20

Family – $75
Hours:
Monday-Friday 5:00 p.m. – 9:00 p.m.

Saturday 12:00 p.m. – 10:00 p.m.
These pumpkin patches are the perfect places to experience Fall at it's finest, so don't miss your chance this season! Whether you go with friends, a date, or family, we guarantee you'll not only leave the patch with your favorite pumpkins but also memories to last a lifetime.