Raise your hand if you've ever had this problem: You find someone that you like and you ask them out on a fall date. The most amazing thing happens and they say yes! Suddenly you are floating on cloud nine, but you have one problem: What are you going to do for your date? Of course, you want to make the date as great as possible but you don't have a lot of money to spend. What can you do in Rexburg?
10 Fall Dates Under $10
The Sand Dunes in St. Anthony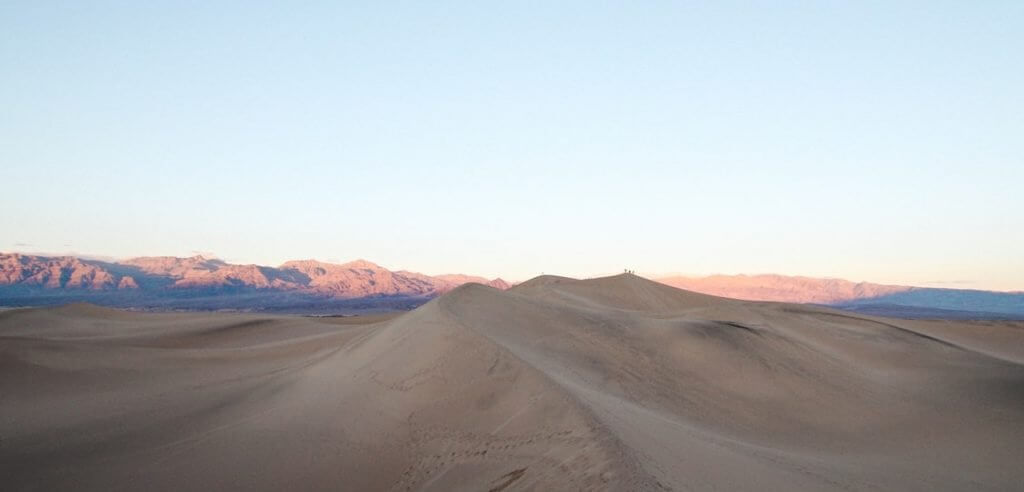 Just 15 miles away from Rexburg is the best spot for bonfires, friends, fun, s'mores, and more! Just bring firewood, matches, whatever you want to roast and you've got a great date at the sand dunes. And for those of you that are looking for more of a thrill on your dates, get a group together and go four-wheeling (if you have access to an ATV).
Walmart Scavenger Hunt
We all have to get our shopping done, so you might as well make it a little more fun. Go explore the local Walmart and come up with your own scavenger hunt. This is best to do as a double or group date so you can make it a competition. If you are having trouble coming up with ideas check out Pinterest for some creative scavenger hunts.
Hiking R Mountain
Take a quick drive out to R Mountain. Just 18 minutes away from Rexburg this is a fun hike and a must-do during your time in Rexburg. The hike is a fun 45-minute jaunt and is a great way to get some fresh air and have fun with your date without spending any money.
Sports

Are you both into sports? If so, you're in luck. On the campus of BYU-Idaho there are tons of options for you, whether you are athletic or just play for fun. Options range from basketball to badminton and swimming to bowling. You and your date can head to the Hart Auditorium or the BYU-Idaho Center for a good time that will also keep you healthy.
Fall Pumpkin Carving

Check out the local pumpkin patches like RC Acres or Country Trails Corn Maze. At RC Acres (located in St. Anthony) you can get pumpkins for $8 or less. And at U-Pick Red Barn (located in Idaho Falls) you can find dozens of pumpkins of all different sizes, perfect for turning into happy jack-o-lanterns with your date.
Go Hot-Tubbing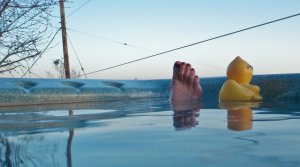 Looking for a fun and easy to stay warm this fall & winter? Check out some of the hot tubs at several of the apartment complexes near BYU-Idaho's campus. Get a group of friends together and warm up while spending time with friends.
Visit the Nursing Home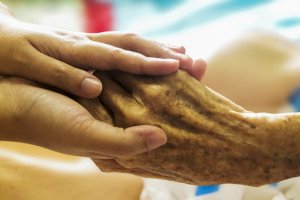 What about a service date? There are plenty of opportunities to serve around Rexburg and they can also double as a fun date. One of which is going to the local nursing home and visiting with the residents there. At Homestead, one of the nursing homes in Rexburg, you will get free ice cream after your visit. However, be sure to call ahead so the nursing home can prepare for you and your group.
Cook-Off: Iron Chef Edition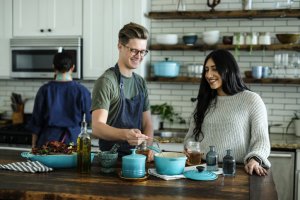 Who is the better cook between you two? Have a cook-off
 between either you and your date, or you can do it with another couple. First, go to Broulim's or Walmart and find $10 worth of ingredients to use. Then come up with a creative and tasty appetizer dish or entree. After that, all that's left to do is to enjoy each other's culinary creations.
Dinner & A Movie
Dinner and a movie? Now, we know that the theater is more expensive than $10. Unless you go to Paramount 5 (particularly on a Tuesday). If the theater isn't in the cards, try this: Find a great movie on Netflix, Amazon, Hulu, etc., order a pizza or grab one from Little Caesar's for just $5, and enjoy a night in.
Play Board/Card Games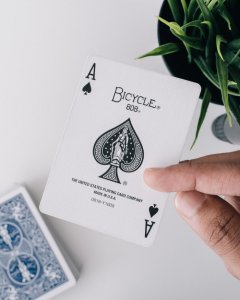 How many of you prefer quality time together just playing games in the comfort of your own apartment? If you do, then this is the date for you. From Cards Against Humanity to Apples to Apples, get a group of friends together with their dates and have an exciting night filled with laughter and fun.