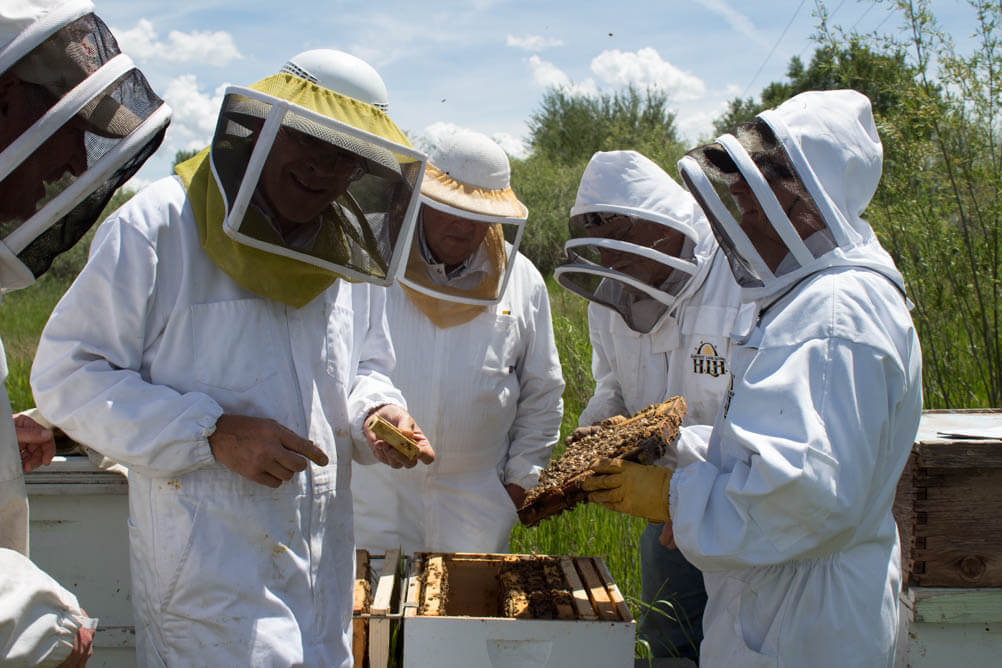 Beekeeping is more than just a hobby for a retired Sherlock Holmes. It can also be a rewarding and fascinating pursuit, shedding light on one of nature's busiest, well, bees. Now, this month, the people of Rexburg have the opportunity to learn beekeeping practices from Master Beekeeper Ward Hicks.
The first Beekeeping for Beginners course will be offered Saturday, October 20 and the same course will be offered again the next week on Saturday, October 27. Both classes will take place at 1161 Red Cedar Road in Rexburg from 9 a.m. to 2:30 p.m.
The classes will cover topics focusing on specific methods for obtaining and properly managing honey bees, specific to southeast Idaho. This being October in Rexburg, there will also be an emphasis on winter survival and honey bee health issues. People of all experience levels are welcome to attend.
Participants will receive valuable resource materials, including handouts, catalogs, a new hive tool and a 166-page full-color edition of "First Lessons in Beekeeping" by Keith S. Delaplane.
If you have an interest in beekeeping, this is an amazing chance to learn from Hicks, a knowledgeable and passionate Master Beekeeper. The course is $65 and includes the resources listed above in addition to invaluable knowledge about this practice.
You can register for either of the two classes below:
Hicks, who is also a professor at BYU-Idaho, earned his Master Beekeeping Certificate from the University of Montana. He also inherits a rich family legacy of beekeeping which first sparked his interest in the practice, and has pursued it for over forty years.
For more information on the classes or Hicks' experience, visit HicksHoney.com.