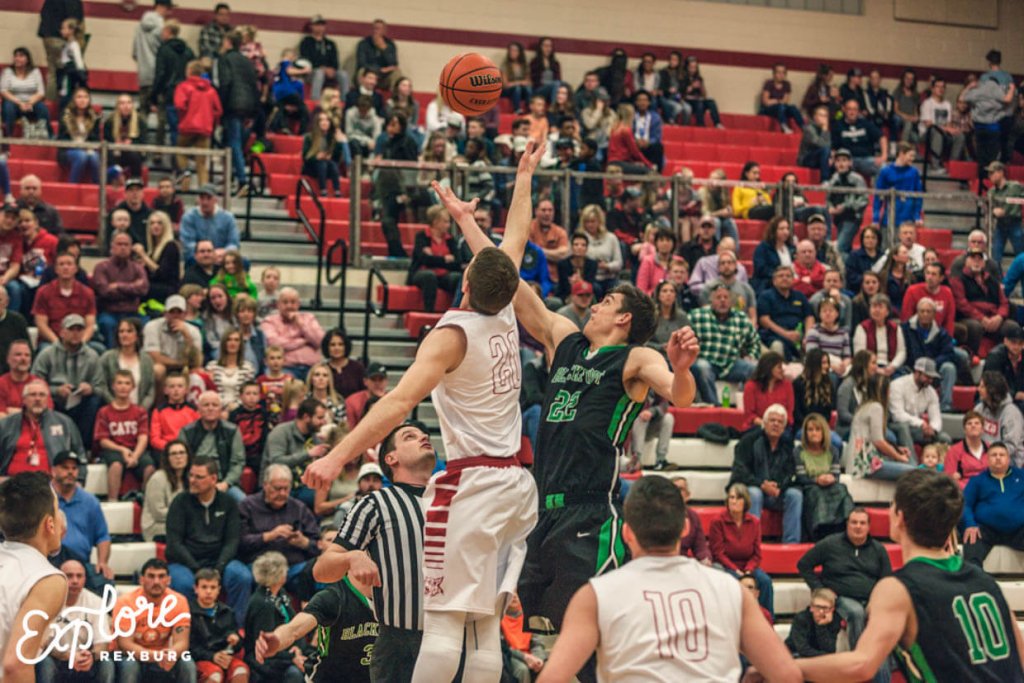 The Madison Bobcats boys basketball team bounced back Friday afternoon in the 5A State Tournament to beat Boise 84-72. The Bobcats suffered a heartbreaking overtime loss Thursday night to Centennial in the opening round of the tournament. Madison's Jaxon Edelmeyer led the Bobcats Thursday night with 34 points and 13 rebounds. He hit a game tying three-pointer as time expired to send the game into overtime. Jaxon said of the shot, "Before the shot I just knew we needed a bucket and had to make something happen either for myself or to get someone else open. It ended up I had the ball in my hands and had to take the shot. After it went in I was pumped but also knew that the game wasn't over and that we had to try and get ready for overtime."
The Bobcats fell short in overtime and had to immediately prepare for a loser out game today against Boise. Madison played their hearts out on Thursday night and it was very difficult playing after a tough loss. When asked where they got their energy for the game today Senior Point Guard Con Ball said, "It was hard to get the energy to play today against such a good team in Boise. Because we are a team that hates to lose we didn't want today's game to be our last game ever."
Senior Forward Branden Edelmeyer echoed Ball's thoughts, "We just hate losing and there's no way we were going to go out and lose two in a row." Jaxon Edelmeyer said, "It was pretty hard bouncing back today just because of the hard loss last night and knowing we couldn't make it to the championship. We fought hard to come back and make it a game and I played pretty much the entire game which was pretty rough on my body. But we did not want this to be our last game."
Madison jumped out to a comfortable lead in large part to the aggressiveness of senior shooting guard Mason Downey. He led the Bobcats to a 47 point first half.
Tomorrows game against Bonneville will be the last of arguable the best high school basketball team ever from Madison. It will also be the last for eight senior players that have played together for 10+ years. When asked what it feels like to play on such an amazing team Jaxon Edelmeyer said, "It's definitely been a privilege. It's sad that we couldn't end it the way we wanted but it feels great to know I got the chance to be on a team like this."
Brandon Edelmeyer said, "It's super sad honestly to have it come to an end. These guys all mean so much to me and I love them and wish the best for each one of us once this is all done."
Con Ball also echoed his teammates feelings by saying, "It's weird to think about. It's a little heartbreaking actually because we have all been playing together for so long. I feel very, very blessed. I love all these guys."
All these Madison Bobcat senior boys will definitely be missed. It was an absolute pleasure watching them play this year. One bad game definitely does not define an entire season. Some years the best team does not end up winning the state championship and in our opinion, this was one of those years.