Time To Get Bucked Up, Rexburg
The Bucked Up Store in Rexburg isn't exactly new. However, they do little-to-no advertising and mostly use word-of-mouth to get the word out. That's why they're hosting an official grand opening event on Friday, Oct. 29 and Saturday, Oct. 30 at their location in Rexburg at 1154 Stocks Ave.
This coming December will mark two years that the store first began operating in Rexburg. During the Christmas season of 2019, the supplement company decided to experiment with a retail shop in Rexburg. At the time the company was only selling their products in large retail chains like GNC and Vitamin World, as well as directly on their website at www.buckedup.com.
"We thought it would be a fun experiment," said Brady Gardner, one of Bucked Up's franchise partners. "We run a separate business and had the idea to open a pop-up-shop out of our current office."
Halloween-Themed Grand Opening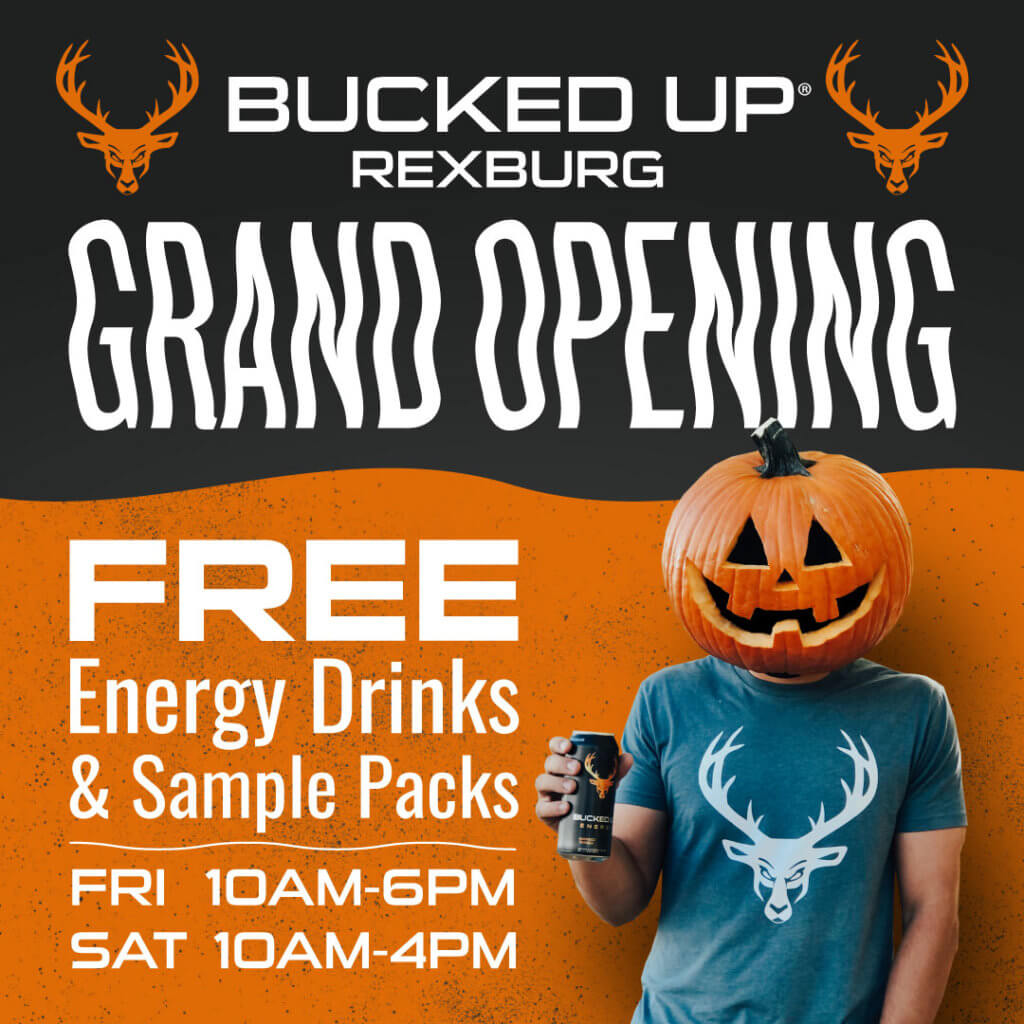 The official grand opening event is going to be like trick-or-treating for grown-ups. Bucked Up Rexburg will be giving away energy drinks and sample packs absolutely free. They will also have discounts on their most popular pre-workout options. The company manufactures and supplies everything from gummy vitamins to products like collagen, protein powder, creatine, energy drinks, and workout apparel.
"My wife and I have been using the company's products for more than four years now and we absolutely love them," said Gardner. "We love being able to offer these great products to the community of Rexburg. We believe our products can help everyone, not just those who spend a lot of time at the gym."
Growing Like Crazy
Bucked Up started in 2013 when twin brothers Ryan and Jeff Gardner introduced a product containing Deer Antler Spray. After selling thousands of bottles, the company morphed into what is now Bucked Up, a full-fledged vitamins and supplements manufacturer. During the past year they have opened stores in American Fork, St. George, South Jordan, Murray, and Farmington.
For more information about Bucked Up you can visit their website at buckedup.com. If you'd like more information about the Rexburg store or the grand opening event you can contact Brady Gardner at 208-206-6785 or at brady@buckedupidaho.com.