The Fall Garage Sale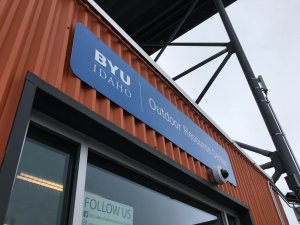 Do you enjoy the outdoors or a hobby? In Idaho there is so much to do. Whether you love photography, Hiking, camping or skiing(I've personally always enjoyed Cycling). But paying for these activities isn't always easy. Especially as a college student. When you have to pay for tuition, housing and possibly car payments, it's hard to afford sports equipment for your favorite hobby. But you're in luck. The BYU-Idaho Outdoor Resource Center has announced a Rexburg Fall Garage Sale for November 6th.
The ORC
Have you ever been to the Outdoor Resource Center at BYU-Idaho? If not, you're really missing out. The ORC is is located under the stadium on the north side of the BYU-Idaho Campus. It has so much equipment for Hiking, Rock Climbing, Skiing, and much much more. The center runs year round and provides the equipment at an affordable rate for any activity. Any student with an itch for adventure can head to the resource center to pick up equipment for rent.
Last semester my friends went sandboarding at the dunes with boards rented from the ORC. The day was extremely fun, and never would have happened if we had to buy our own equipment. With the resource center, so many students get to enjoy outdoor activities that couldn't otherwise. But this semester the ORC is here to help with more than just rentals.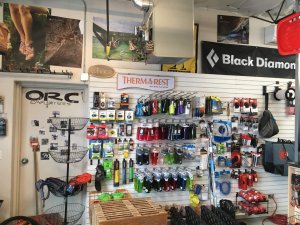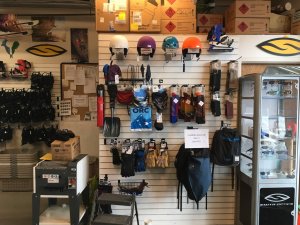 It's become even easier to rent equipment over the last year. The ORC recently opened an online site to reserve equipment. You simply choose the equipment you want while it's in stock, then stop by during their office hours to pick it up.
For information on reserving equipment call the ORC at (208) 496-7337 or reserve online.
Sports Equipment at The Garage Sale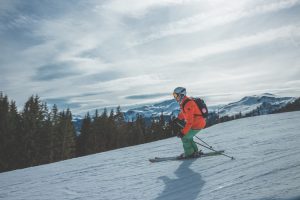 The BYU-Idaho Outdoor Resource Center has announced a Rexburg Fall Garage Sale for November 6th.  According to the ORC, "The garage sale is an opportunity for us to cycle out old equipment and rentals. The things we sell really change from year to year. Last year we had a lot of skiing and snow equipment. This year we will be selling a lot of camping equipment and tents." At the garage sale, students and residents of Rexburg can purchase quality outdoor sports equipment for a fraction of the sales price.
I had the opportunity to go to the garage sale last year with a roommate. There were long tables of gear and racks of other items. We saw piles of ski equipment, climbing harnesses, backpacks and winter gear. The prices were fair and all the equipment was in great condition. My friend bought two pairs of skis for around $150. Which if you've bought skis before, you know that's a steal! I found a heavy insulated sleeping bag, which is essential for winter camping in Idaho.
Why Buy Used?
The garage sale provides a great way for you to save money on equipment. But some people may be skeptical about buying used equipment. To those people I say, put your minds at ease. The ORC cycles out it's equipment regularly. None of the gear you buy will be too worn down or overused. The sale allows the resource center to raise money to buy more equipment. So by buying used equipment, you're allowing the Outdoor Resource Center to continue to provide rental equipment to students. which means that students who can't afford their own equipment get to enjoy the activities that they love.
The garage sale runs from 9 AM to 12 PM Nov 6th, 2021. Equipment from the ORC is in high demand, so show up early and save!