Maybe you have some preconceived notions about gym culture. Perhaps you suspiciously watch those who use pre-workouts and other supplements. Curious for yourself, but too worried that it "isn't for you" and that you don't hit the gym enough.
Well, what if we told you that there is no specific "type" for using pre-workout? Would it change your opinion (or at least raise an eyebrow) if you knew that your neighbors in their mid-60's take it every day? What about the mom hustling around four of her children between school, basketball, dance, and gymnastics? What if you really didn't need to hit the gym at all?
Enter Bucked Up
Have you every heard of Bucked Up® before? Bucked Up is a popular pre-workout with clinically proven ingredients at their clinical dosages. No matter the sport or activity, such as the gym or even at work, Bucked Up pre-workout will help you with energy, focus, and endurance!
We plan on becoming a leader in the supplement industry just as we have become a leader in the deer antler velvet industry. Having recently launched Bucked Up®, a non proprietary blend pre-workout formula. We aim to fuel athletes on all levels, from weekend warriors to professionals, and everything in between. Our goal is to keep people's bodies performing at their highest level.
Providing their customers with the best products available on the market is their top priority. They use only the highest quality ingredients and would never deliver a product that they could not back 100%.
In fact, they have two products available that are already leading the industry in their quality and effectiveness. Bucked Up® has already raised the bar in pre-workout supplements and they have a lot more where that came from.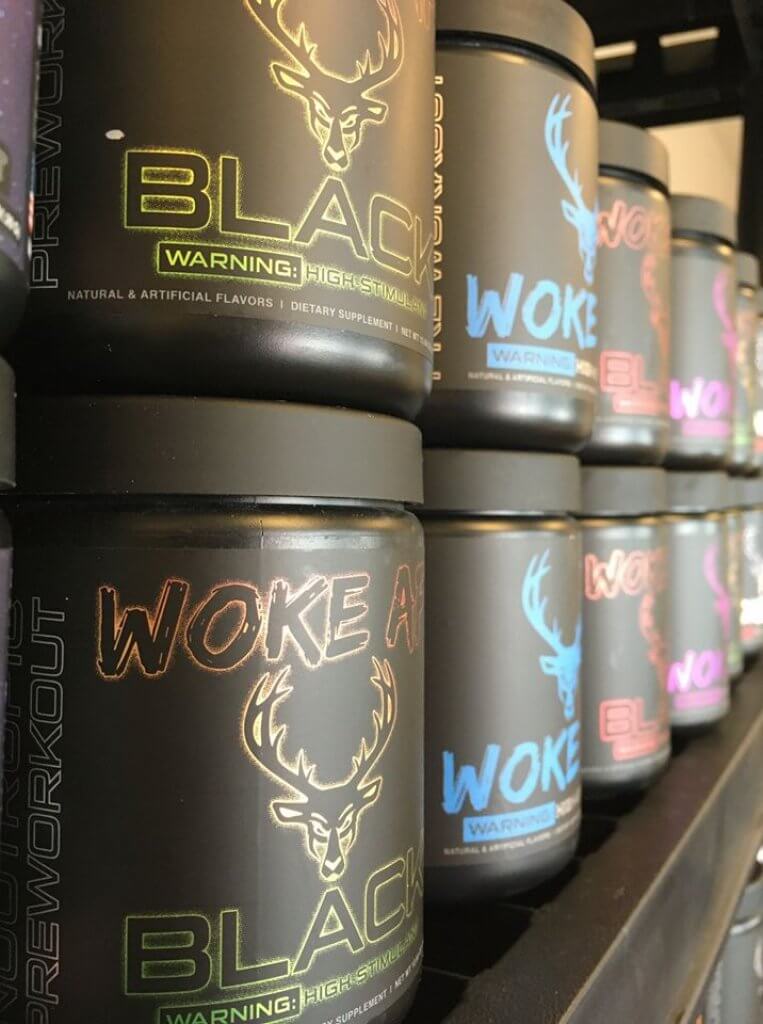 What's the Bucked Up Story?
The pieces started falling into place in 2013, When Ryan Gardner (managing partner & CEO) purchased the domain name DeerAntlerSpray.com prior to Ray Lewis getting accused of taking it before the Super Bowl and sales exploded overnight. Ryan describes it as a "right time, right place" situation and attributes it to being blessed and by working smart and hard.
Shortly after the Super Bowl he was able to get Deer Antler Spray into GNC and sold thousands of bottles a week for the next two years. Ryan, with the help of Jose Reyes, who owned his own GNC, came up with the idea to launch a pre-workout.
Despite the wishes and threat of being "grounded" by his parents, Ryan purchased buckedup.com for $1,500 and named the first pre-workout "Bucked Up". With a great logo, flavor profile, the right ingredients, and a non-proprietary blend, the company has never looked back and has been making waves in the supplement industry.
The Rexburg Retail Store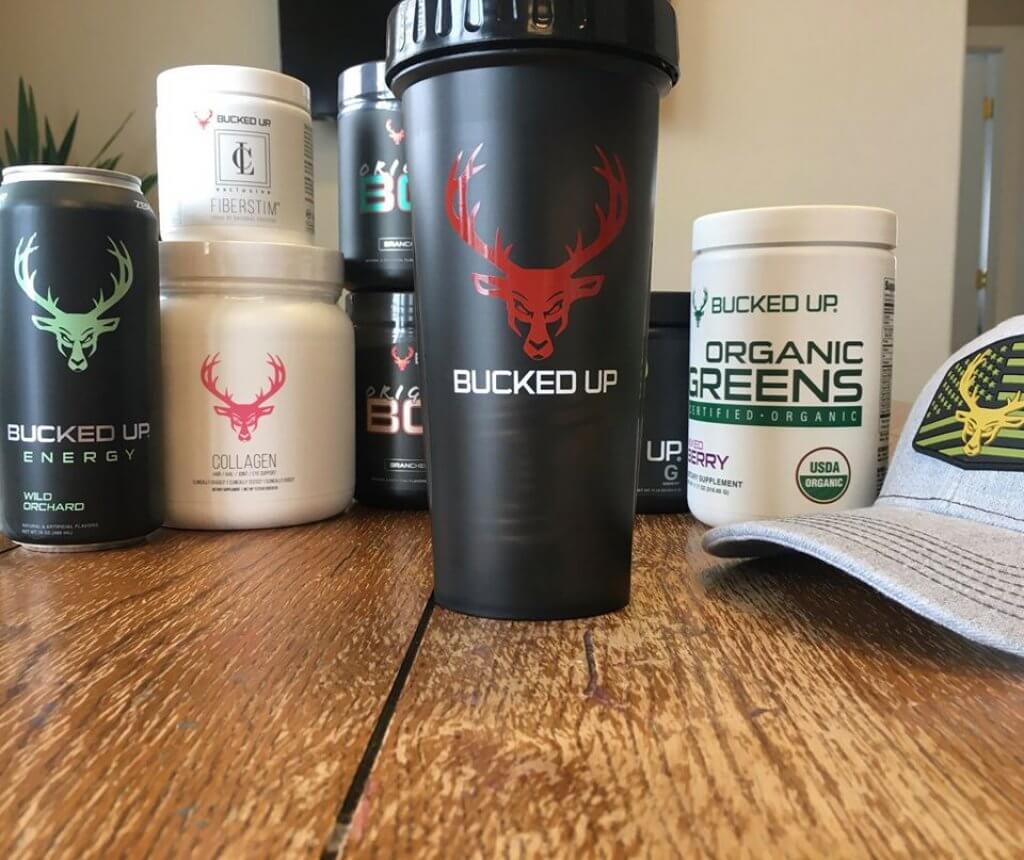 Bucked Up does the majority of their sales online. However, they do run a small retail shop in American Fork, UT. As a result of it's wild success, they wanted to experiment with opening another store here in Rexburg, ID.
You can find the store at 1154 Stocks Ave. Rexburg, Idaho 83440. While they don't carry every single Bucked Up product, they do carry the most popular items, including multiple flavors of the following:
Bucked Up Energy Drinks
Bucked Up Pre-Workout
BAMF Pre-Workout
Woke AF Pre-Workout
Woke AF Black Pre-Workout
Bucked Up Non-Stimulant Pre-Workout (No caffeine)
Buck Feed Protein Powder
Racked BCAA's
BCAA's
Keto Protein Powder
Six-Point Creatine
Collagen
Fiberstim
Organic Greens
Shaker Bottles
Apparel & Accessories (Hats, Shirts, Hoodies, Stickers, etc.)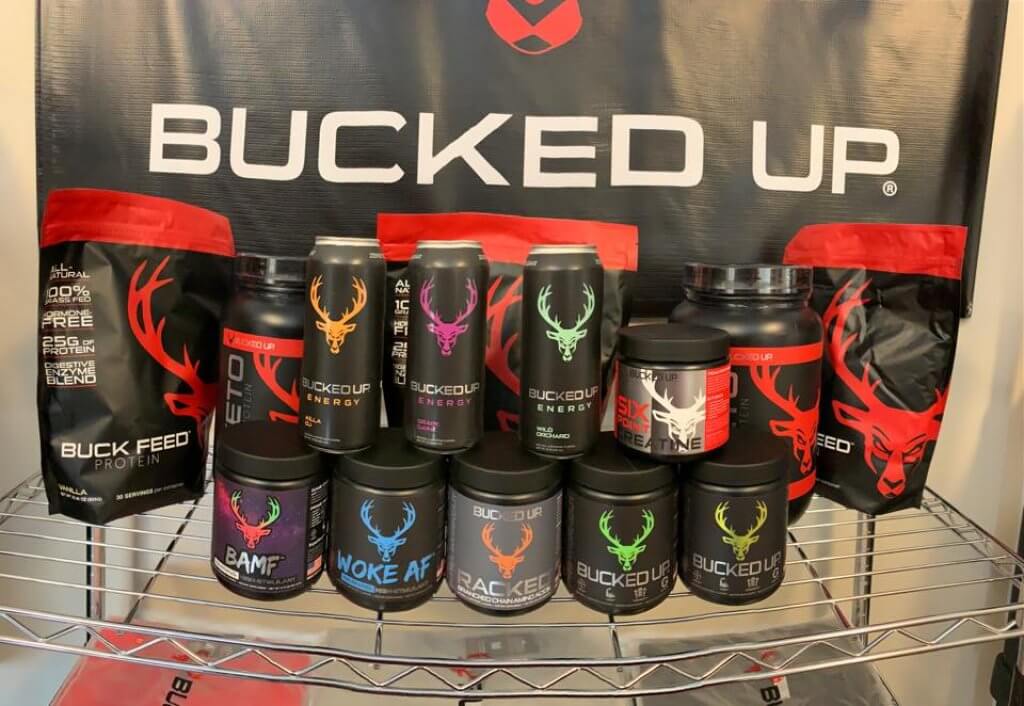 The Bucked Up Energy Drinks have been so successful that they've had to restock more quickly than anticipated. They recently ordered 250,000 drinks and they sold out in less than a week!
The store is open Monday through Friday from 8:30 a.m. – 5:00 p.m. Drop by if you would like to view their product selection or just ask any questions you might have.