Who do you ask for help when Paradise is far from paradise?
Breanna Carter and Ciera Sypherd recently lost their homes and businesses in the wildfires that swept California. The pair, members of The Church of Jesus Christ of Latter-day Saints, have launched an online auction benefit to support residents of Paradise, CA that suffered losses in the disaster.
Hope for Paradise will feature beautiful artwork, handmade jewelry, clothing, and ornaments that will be auctioned off, with 100% of the proceeds going towards helping other families in their community.
The auction aims to help over 13,000+ families who have lost their homes, with all proceeds going to charity.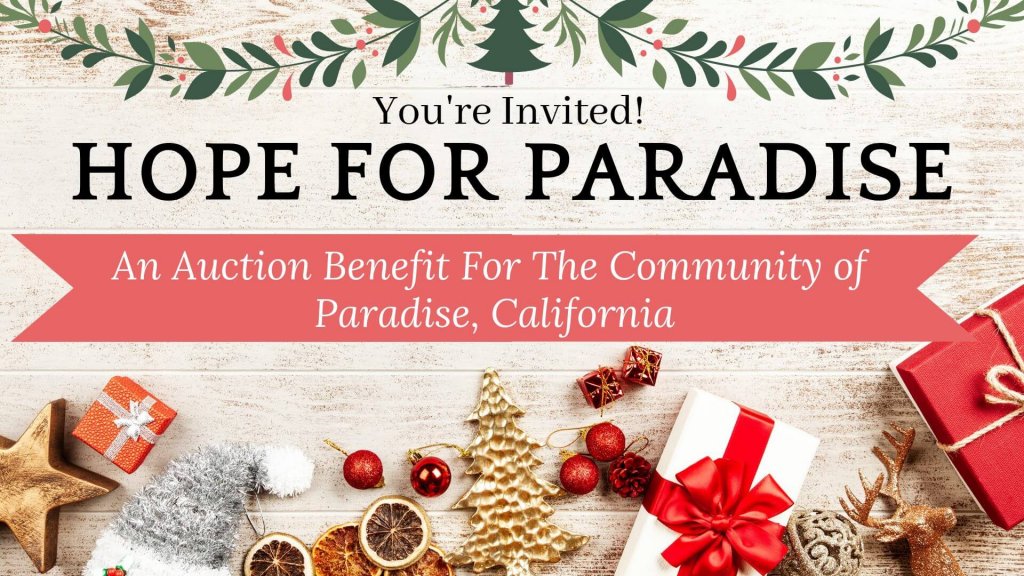 "It's been overwhelming how much love and support has come from so many," Carter says.
Carter says she is still looking for businesses and individuals who are willing to donate a service, item, gift card, or basket, to be sold in the auction.
"Anyone can participate," Carter says. "You do not need to be local, as this is an online event. I will give credit to participating businesses on all social media platforms."
For those interested in donating items, join the auction's Facebook group —  Hope for Paradise. Or email Breanna Carter at hopeforparadisecalifornia@gmail.com
The auction will be next week, Thursday, December 13, 2018, starting at 7 p.m. It will run for 72 hrs, ending Saturday, December 15 at 7 p.m.

There is also a Go Fund Me page, where financial donations can be made, separate from the online auction. All the proceeds raised will be donated to the fire victims of Paradise, CA.