It doesn't matter if you're a rock star or if you consider yourself to be a musical noob — Mike's Music is a place you belong. With great prices on gear, music lessons, and cool ventures like their in-house recording studio, Mike's Music is a can't-miss adventure to embark on while in Rexburg.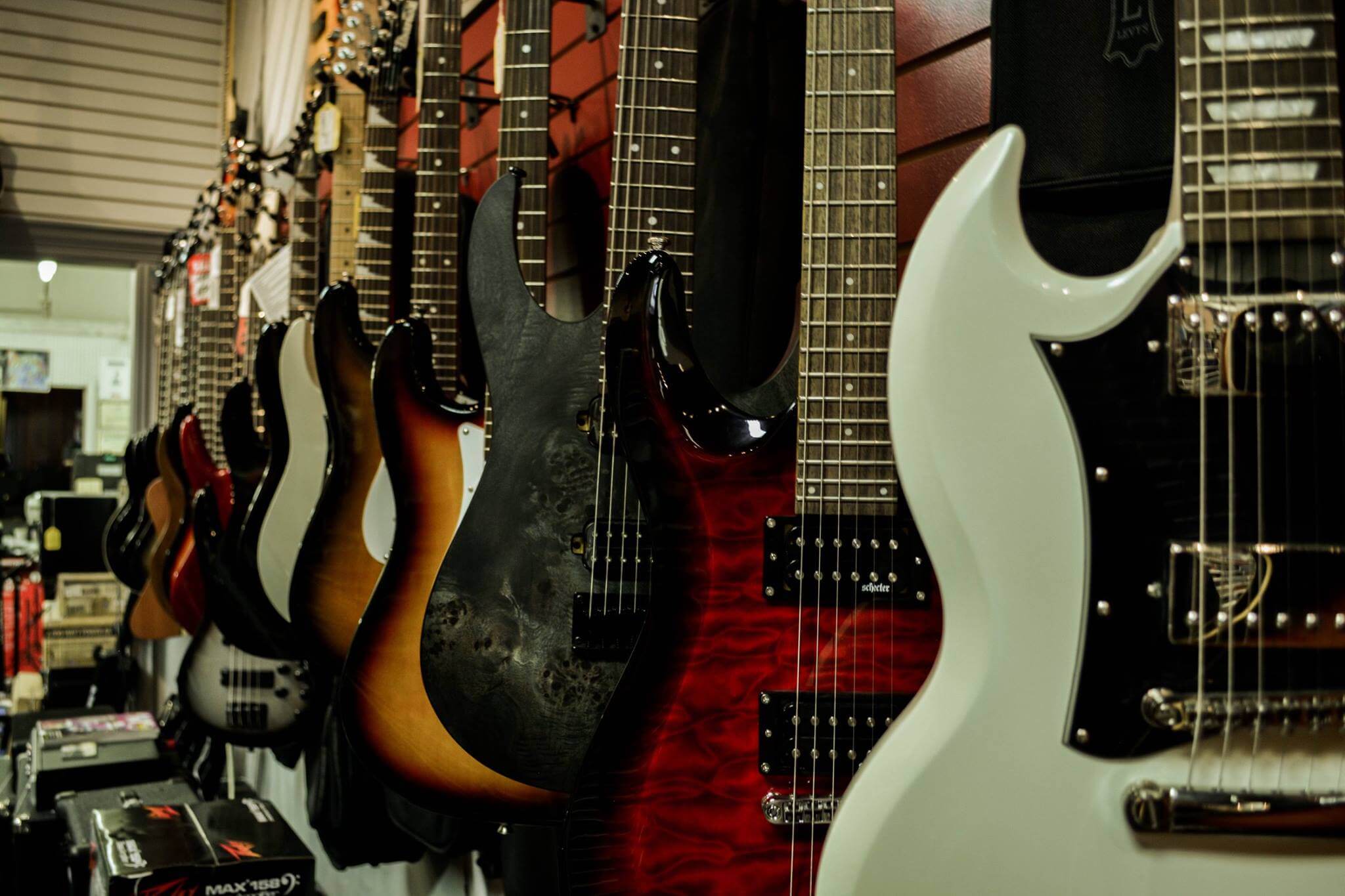 Products
With a huge variety of instruments, you will be able to find your dream ax at Mike's Music. Since there are different products available at each location, the company can transfer different instruments from their other two locations in Idaho Falls and Pocatello. Check out what types of instruments you can find at this awesome Rexburg music shop.
Stringed Instruments
The Rexburg Mike's Music has a gigantic selection of both electric and acoustic guitars, banjos, mandolins, bass guitars, and ukeleles. Selling both used and new instruments, not only will you find something within your budget, but it will be set up correctly and ready to rock.
Effects Pedals and Amplifiers
Don't blindly purchase an effects unit or amplifier online. Go to Mike's Music and try out the effects unit for yourself with your own guitar and rig. Try out similar effects units to the one you are purchasing and get advice and good conversation with the experienced staff.
Keyboards and Drums
Don't worry, drummers and keyboardists, you may be the weirdest members of the band, but Mike's Music hasn't forgotten about you. Check out their drumsets, percussion hardware and equipment, metronomes, and a large selection of drumsticks. Located at the front, the keyboards range from electronic pianos to full-blown keyboards with many onboard sounds available and MIDI capabilities.
Band Instruments
Is your child old enough to join the band at their school? Find their favorite instrument at Mike's Music among their wide selection of horn, woodwind, and string instruments. Feel free to rent the instrument instead of purchase with their month-to-month payment rent-to-own plan.

Lessons
The Rexburg Mike's Music offers guitar lessons from a few teachers, while the Idaho Falls location offers drum instruction. The Rexburg guitar instructors are highly experienced in teaching, are encouraging, and all have over a decade of playing experience. Visit the Mike's Music's website to learn more about specific instructors.
Recording Studio
Is your band ready to record their album? Look no further than recording at The Cave with Curtis Gough. With both a live room and an isolation booth, the studio is equipped to record a large drum set, vocals, and any other instrumental arrangements.

Repairs
Offering everything between full guitar setups to simple restringing, Mike's Music has you and your instrument covered. Their guitar technician, Rhett Harris, has experience in working with all types of electronics, bridges, necks, and more. Be sure to ask him about the guitars he has built in his spare time — his work is impressive.
Mike's Music is located on Main Street at 54 E Main St, Rexburg, ID 83440.