This article is a guest submission from Tom Miller of KayakCritic. If you wish to submit a guest post to Explore Rexburg, feel free to reach out to us at hello@explorerexburg.com.
---
If you are a fishing enthusiast and are visiting Rexburg during its cold season, I have you covered, mate.
Rexburg is known for its cold weather for a reason. This snow-covered beauty makes for a fantastic view. And a person looking for a fishing spot doesn't have to worry a bit.
Fishing in Rexburg is made easy by the plenty of places where you can go and fish with the people of your choosing But a trip like this calls for proper safety and accessories.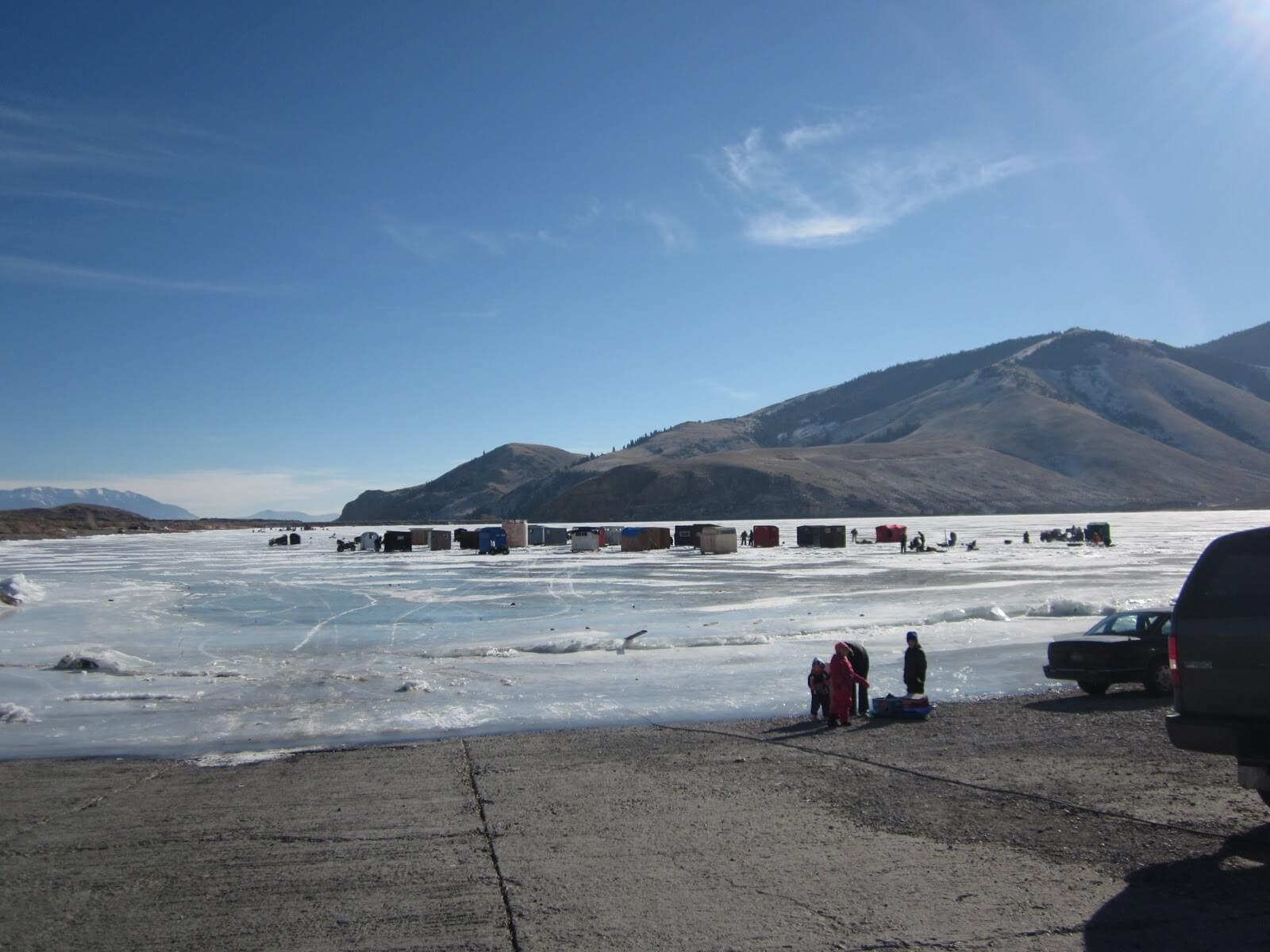 Before giving out the benefits of fishing in and around this beautiful town, let me first list the places where you could ice fish.
Mackay Reservoir
Daniels Reservoir
Devil Creek Reservoir
Ririe Reservoir
Henry's Lake
These locations are ideal for ice fishing with plenty of rainbow trout, cutthroat trout, kokanee, perch, salmon and much more.
Fishing is the oldest and most popular water sport known by humankind. Not just that, fishing is a continuously growing industry with a lot of profit to offer. But this is not enough, is it? For a layman like me, there is more than monetary profit to fishing. And here is what.

Family Bond
In this era of machines, we ourselves are working in the thick of it. We have less time for our family and friends than ever. If you are facing problems like this, a fishing trip is an answer to all your worries. In my experience, activities around water have a way of bringing people closer to each other.
Mental Health
Whenever I find myself near the sea, I question myself about the problems I am experiencing and whether they are worth stressing out while there is such beauty around. It somehow seems easy to forget everything in front of the majestic ocean.
Ice fishing does the same for you. With the ice covering everything, waiting for the fish to accept the bait, there is not much to worry about.
Maintains Cardiovascular Health
Fishing takes a lot out of you but fishing in Rexburg takes more. Instead of just going to the shore or planning a kayak trip to go offshore fishing, ice fishing requires you to find a spot and then dig in. And whoever has experience digging into ice knows what I am talking about. The continuous movement and fresh air help you maintain your cardiovascular health.

Body Strength
Catching a fish is no child's play. When fighting the battle, your arms, core, legs, back and shoulder engage. As you apply all your body strength even for a small fish, your muscles become tuned.
Patience
This generation has a thing with patience — many do not have it! Teaching them patience can be a trick, but if you take your children for fishing trips from a young age, now and then, this could teach them in wondrous ways.
---
Making fishing in Rexburg you and your children's hobby can take you guys a long way. Try it!