Rexburg and the surrounding areas are world-renowned for outdoor sports and activities, including fishing. For the avid outdoorsman, it is also a great place to go hunting for many different types of game.
If you live in the area, chances are you are, know, or have met a hunter. In 2011, The State of Idaho had over 165 thousand residents that are hunters according to the survey of Fishing, Hunting, and Wildlife-Associated Recreation.
This article is for those who have never been but wish to learn more about hunting. To start, we are going to talk about the legal responsibilities you'll need to know (I know it sounds boring, but I will keep it short).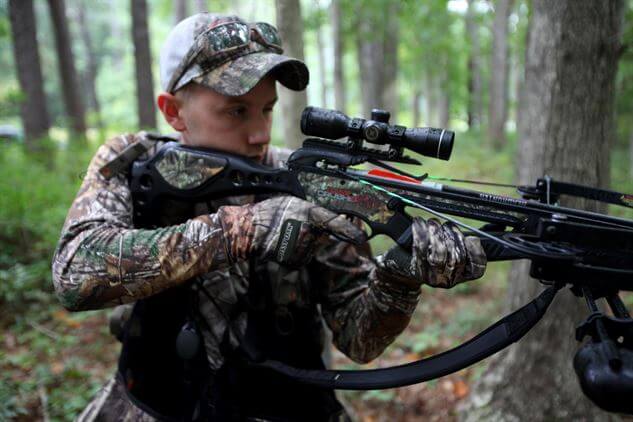 First and foremost, to keep it legal, you need to make sure you purchase a license. In the State of Idaho, hunting licenses cost $15.75. You can find all other tag and permit fees listed here. Different fees apply according to the type of game you are hunting.
Also, please make sure you are aware of all laws and regulations pertaining to the game you are hunting. If you are not sure where to start, learn from the Idaho Department of Fish and Game about hunter education, licenses, and other things you should know before you get started.
If it is your first time going hunting and you want to get off on the right foot, you need to go with a guide or a friend that knows what they're doing. They can teach you safety and tracking techniques to make sure you have a safe and enjoyable trip. They also can show you the best places to go to find the particular game you are looking for.
It's also important to make sure they teach you survival techniques in case you become lost. Obviously, that is the worst case scenario, but you can never be too careful.
What game you want to hunt will determine a lot of different things. Things such what kind of weapon, what caliber, and what season. The general deer season in Idaho is from October 10th to December 1st. Pheasant season is from October 8th to December 31st.
These are just two of the many different game animals that are available to hunt in their respective season. You can find all of those seasons here.
Many people ask what to wear when they go out for their first time. In a question asked to the Idaho Fish and Game about whether or not one needs to wear hunter's orange while hunting, they said, "Idaho doesn't require that you wear hunter orange while big game hunting, but we do require it if you are hunting upland birds on WMAs where we plant pheasants."
So again, we ask that you make sure you are aware of all laws and regulations according to the game you are hunting.
Now that you have the basics down, start planning out your year of hunting now!