On April 7, Explore Rexburg had the opportunity to sit down with Dr. Tommy Ahlquist, who put in his bid for the governor's ballot for 2018. To learn more about Dr. Ahlquist, his blueprint for Idaho, and for tour dates and event info, visit his website.
EXPLORE REXBURG: What do you want people to know about Tommy?
AHLQUIST: I grew up on a farm, then I played basketball for Ricks College. It was a wonderful time for me here, and I still have a lot of great friends in this area. Deep friendships and relationships built then. I went away to medical school and then residency in emergency medicine. Then I've been in Idaho practicing medicine for a lot of years after that, over in Treasure Valley mostly but also in some rural emergency rooms around the state. I've seen over 40,000 patients as an ER doc.
I married my high school sweetheart, 29 years now, Shanna, and we have four children. Although I've spent a lot of time in the emergency room taking care of people, I did all night shifts and I consider myself more of a business guy than a doctor. I started several businesses, a med-tech company in 2001 and some other traditional businesses that are doing well. I started a commercial development company 12 years ago and that really took off. And once it got big enough I stopped practicing medicine full time, about four years ago.
So I guess that's a lot about my personal life and what brings me to the decision to run for governor. It's been a really interesting process for me, but I'm really excited about the possibilities.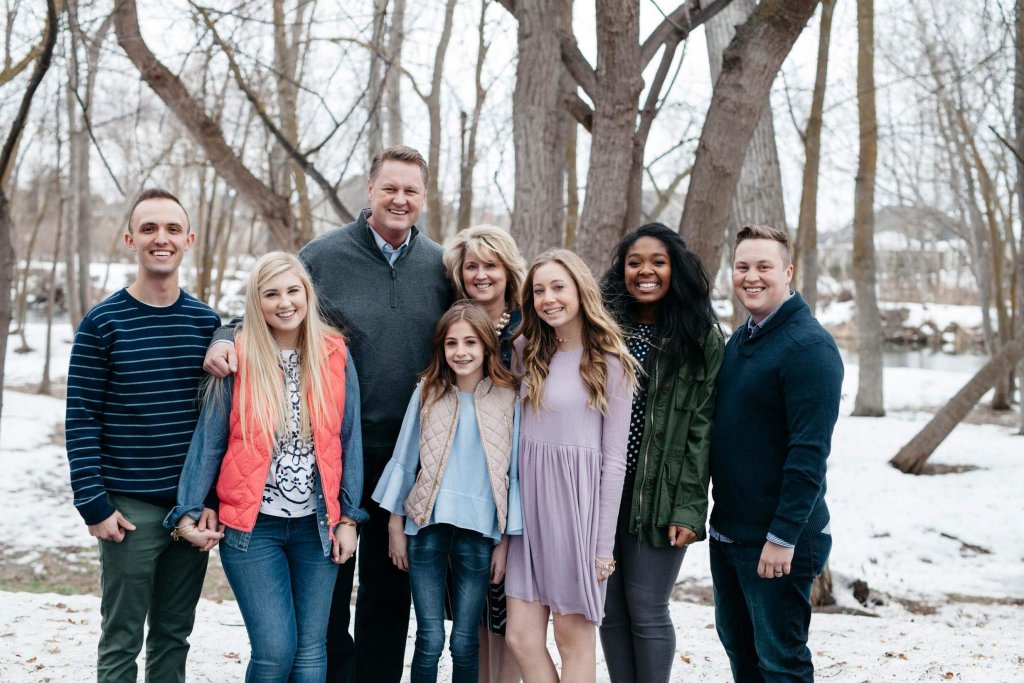 ER: Of course you've seen a lot of changes in the Treasure Valley. How has that grown over the years?
AHLQUIST: It has. It's fun to watch things grow and it's important for our economy, that we grow right and that we bring in the right kinds of jobs for our kids to keep them here. It's important to have that growth in a way that makes sense and to keep our kids here.
ER: You mentioned that you played basketball here at Rick's College. The growth of the college has spurred a lot of the growth here in this area. By the end of this year, they will have an estimated 30,000 students that come through this place. I think you've kind of hit a nice point there, it's important that we get the right kind of growth.
AHLQUIST: It is. You look at the kinds of kids that come through here. One of the exciting things as governor is I think there is potential in Eastern Idaho that we're not capitalizing on right now. So you have 30,000 kids, 25% of them are married, and they love Idaho but most of them don't stay here. I think there's more we can do to capture those kids and keep them here. They're ready for jobs and I think bringing those kids to stay home, for those that are from here, and for those kids who are from out of state, having some jobs to attract them, I think it would be great for this economy and what we're doing here. And I think we can attract the right kind of companies too. So I'm really excited about that potential.
ER: One of the things that college students have run into for years is they've gone to a place where they've been to a great college like this but it's been a smaller community, and it just hasn't offered a lot for them as they've graduated. Other communities have gone through that. I think you've touched on something there that's really important for an area that's growing like this.
AHLQUIST: Well if you think about the corridor, you start up here at BYU-Idaho and then you have the INL, which is a fantastic business – $1 billion a year – and then you've got Idaho State University. You've got the perfect ingredients for having the right employment base – a talent pipeline, if you will – to attract companies and good companies that then will allow those kids to stay. So that's the formula, right? Good jobs keep them here.
ER: What kind of a role did this community play in your life to help shape you as you moved on?
AHLQUIST: I have the fondest memories. That period of my life, over here, I have maintained deep, deep relationships and friendships with those people that I played with. We lived in a duplex, so six players on one side of the duplex and six players on the other. We really created some bonds and they are lifelong friends for me. In fact, tonight we're heading to a little party over here with Leon Anderson, one of my roommates and dearest friends. Trent Shippen will be there, there's just several members from that team I've maintained deep friendships with over the years. And then I look at the communities, and the influential mentors I had over here. Coach Gardner. It holds very, very fond memories for me and I always love coming back. You know how it is when you've had this attachment to an area, or to a school, and the community that was such a part of your life. You come back and it feels just like coming home, and it's great.
ER: So let me ask you this: Why try for the seemingly thankless job of being the governor of a state?
AHLQUIST: So, throughout my life and with my business career and all the things I've done in medicine, I've been able to meet all kinds of people and gain experiences that are fairly unique. I mean, you take care of 40,000 people in the ER and you really get to know people. What they need, their lives, their challenges, their struggles. And then in business, you have six or seven businesses and you're partners with people and you have people working for you and you understand what it's like to run a business and see some of the things that frustrate you. And then serving in the community. I've done a lot in the community, which has allowed me glimpses into the way our government works. And for a few years, I've had people ask me, they've said, "You know what? We love how your skill set and your leadership matches up with this job." And there are a lot of jobs in politics that maybe you can't get in and make a big difference, but I believe, and I know this, that in the role as a governor of a state, you can really get in and get things done.
For me it was this opportunity that sat there, and I thought to myself for the last couple years, "Is this something I want to do?" And I came to the conclusion that I can make a bigger difference in the lives of the people that I love and care about as governor than I could do in all the other stuff I've done in my life. And the fact that it was an opportunity for me, I'm very humbled and grateful for that. I think that opportunity almost became an obligation for me over time. You ask yourself, "If I've got a shot to do this, I've got the chance to ask people to vote for me as governor of the state of Idaho and serve in that capacity and I don't take it, there's just something that's not very grateful about that." So it's become an obligation, and I'm excited. I'm excited with the things that we can do.
The opportunities that are out there, in education, and in jobs, the workforce, keeping Idaho kids here for Idaho jobs, in healthcare, and with my background, there are a lot of changes that are coming our way. As I go around and talk to companies and say, "What's your biggest problem?" they'll tell us it's premiums and healthcare for our employees. And you talk to people. "What's the biggest strain on you and your family?" Most of them say it's healthcare. It is the issue of the day. We're going to have a chance as a state to have a lot of say in how we fix it. And I'm excited, I think there are some great solutions that we can do that for.
I'm not a politician. But my attitude in life, whether it was whatever I've done in my life or if it was playing basketball up here, is to demand excellence out of myself, my teammates, my family, my businesses, to believe data, and to work our tails off. And when you do that, you usually have success. In politics and in the government sometimes we have mediocrity, and I think excellence is possible with hard work and with that attitude of "let's get in and work our tails off, let's demand excellence, let's believe data, and let's make this state great." So I see it as a huge opportunity. I'm actually not that worried about the other stuff that will happen, because that comes with anything you do in life. Anything you do that's hard is going to have some negatives, but I think those are so outweighed by the positives of getting in and doing a good job. So I'm just excited.
ER: We're in a society right now where unfortunately a lot of people feel that the government just doesn't work for them. And they're looking for leadership. They're looking for those words and those people that can put those words to use and make sense to them, that makes them feel like the government is working for them. Have you thought about some of the issues that are directly facing Idaho?
AHLQUIST: There are a couple of main ones, thanks for asking. The first one is small business. The economy of Idaho is built on the backs of small business people. And I think there's too many government regulations and mandates. Some of them are federal, and I agree with that, but I think there's a lot we can do at the state level that can make it easier for businesses to thrive and succeed. I am totally committed to that. I am committed to allow small businesses to succeed and to thrive in this state and there's a lot we can do.
I'm on this 97-town tour right now and one of the things we did today is stop by a lot of small businesses and interview people. One of the first things they say is, "We need qualified kids." And yet we sit in a state where 19% of kids graduate from college or are career-ready. There's just more we can do. That is the role of government. 63% of our tax dollars, of a $3.5 billion budget, go to education. There are so many things we can do in K12 education and getting our kids ready for work, that we're not doing. We're failing them in so many ways. And so I think with relentless leadership in education, in getting our kids ready, and in small businesses, we can have an economy that thrives.
I have a group of CEOs, and we study things that are important in Idaho. A few years ago we hired the Hoover Institute out of Stanford to do a study on Idaho tax policy compared to our neighbors. And our taxes are high compared to our neighbors. We're in the top, yet our achievement is low. That's a tough place to be when you're competing for state with companies and businesses coming in. So when taxes are high and achievement is low, the only I way I know out of that is to bring jobs and economically develop, fix education, and move us forward. And that is very, very possible.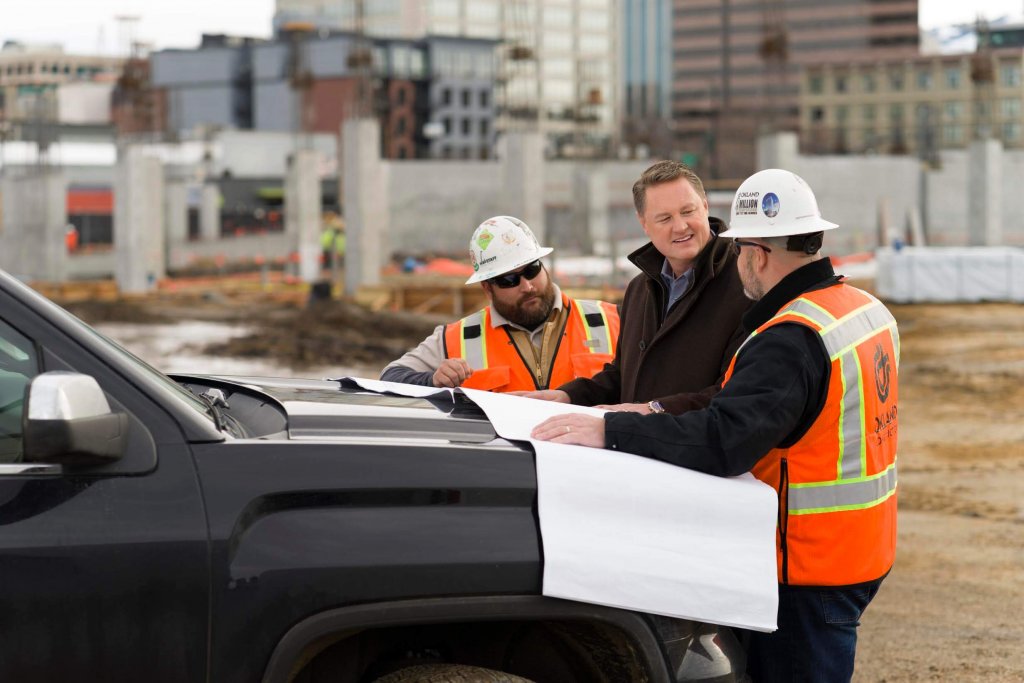 ER: During the early parts of my wife and I's marriage, Governor Leavitt was the governor of the state of Utah. One of the things that he talked about was that everybody benefits from an educated society. And it sounds like your style is kind of along those same lines.
AHLQUIST: Education is the foundation of our economy. Natalie Gochnour was Governor Leavitt's Chief of Staff the entire time he was there, and an amazing woman. I sat there listening to all the great things they did, and there's some great things that they put in place to try to get kids ready for work and to create an environment, a culture, of success for businesses. And it starts with education. I think a lot of the things he did were great examples of things that we could do here.
The only thing that I would love to add is we're excited to do this. It's fun, we're going to bring fresh ideas and a fresh approach to government. I'm not a politician, I'm an outsider. And I'm coming in to a group of guys that have done this for a long time. Learn more about our campaign, and the movement we have going. We have a lot of online presence. Tommyforidaho.com There's everything on there about what we're doing, our tour, and our policy and what we're trying to achieve. Learn more about us, give us a chance to meet you. Idaho is still Idaho. So although we'll run ads and do things like that, I'm going to get out and work hard and shake as many hands as I can and meet people because this is an important time for us. This can be a transformational election where we can take Idaho to the place that it needs to be for the families that are here. And I think we can do that.