Have you ever seen a billboard for or a business labeled as a medical spa? Have you also thought, "I have no idea what a medical spa even is or does."? If so, the good folks at Enhanced Aesthetix are here to take away the mystery around medical spas and help answer your questions.
A Little About Enhanced Aesthetix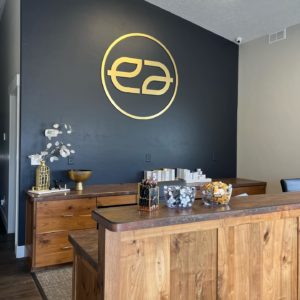 Enhanced Aesthetix is a family-owned and operated Medical Spa that was started by a mom (Linda Webster) and two of her sons. They are located in Idaho Falls at 2431 Jafer Ct. and officially opened their doors on August 29, 2022. Linda's husband is the 5th generation and her sons are the 6th generation of pioneer farmer/homesteaders to Rexburg. The Websters definitely have deep roots in the area.
"I have been involved in nursing or women's health since 1979. As a nurse practitioner, I had patients who requested I provide aesthetic services," said Webster. "My son is a CRNA and started going with me to conferences and classes two years ago. Every conference and class we went to we were a unique. We were the first mom and son that had ever attended classes together. We considered opening a medical spa and then Covid-19 hit and changed everyone's life. The plan was put on hold until this year when life began settling down. Another son who has a MBA in business finance was interested in joining our business and the plans took hold."
Currently the staff at Enhanced Aesthetix is comprised of seven individuals. A nurse practitioner in women's health, a CRNA, three registered nurses, two licensed estheticians, and one office manager who is also a dental hygienist who is certified in nerve blocks. There is over 80 years of combined medical/aesthetic experience under one roof!
Services & Treatments At A Medical Spa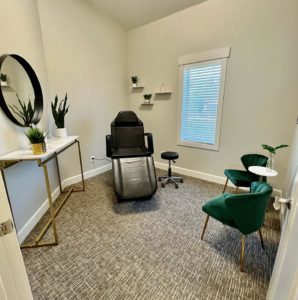 A lot of people often wonder what services or treatments are offered at medical spas. While Enhanced Aesthetix can't speak for all spas, here's a short list of what they offer:
Laser hair removal
Laser pigmentation correction
Laser vascular issues
Skin facials
Injectables (fillers and neurotoxins/muscle relaxers)
Chemical peels
Microneedling
Skin consultation
Skin products
Whether you're just needing a consultation or you're trying to figure out how to keep your skin healthy during the long Idaho winters, the staff at Enhance Aesthetix can help.
What Is Unique About Enhanced Aesthetix?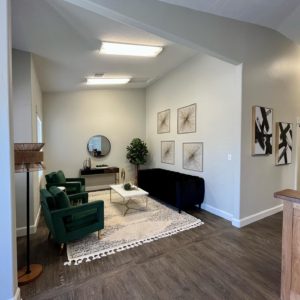 Enhanced Aesthetix has the only laser in eastern Idaho with the newest technology that provides a pain free laser hair removal experience. Clients feel a gentle massage on the skin. There is no pain or "'elastic band snapping" sensation.
There is a big focus on specializing in educating clients in a relaxed and friendly environment with personalized skin care services. They don't paint themselves into any corners when it comes to offering their services to clients. They happily provide services to everyone who is interested in improving their skin health as well as interested in aging later.
Book & Buy
Each treatment performed at Enhanced Aesthetix varies depending on the situation, but most of them typically last between 30-60 minutes. A lot of people are able to receive a treatment during a lunch break or sometime during their afternoon.
They also sell numerous lines of skin products for aging skin, acne, pigmented skin, stem cell products, and much more.
Frequently Asked Questions
What is a medical spa?
A medical spa is an aesthetic medical center and day spa that provides nonsurgical aesthetic medical services under the supervision of a licensed medical provider.
Who administers the treatments?
Registered nurses and estheticians are cross-trained and certified in all services. NP, CRNA, and RNs are the only ones that perform injectables.
How does the process work when visiting a medical spa?
Once an appointment is made, medical history forms need to be filled out and consent forms signed. A personalized treatment plan, options, benefits and side effects are discussed. Then an agreed upon service is performed.
How much downtime is needed after treatment?
Most treatments require no downtime. However, there are a some that may have a few days of redness and/or peeling. The Subnovii Plasma Rejuvenation treatment may have facial scabs for 3-7 days.
What if the treatment is uncomfortable?
Enhanced Aesthetix is excited to introduce the first engineered laser with pain free treatments in eastern Idaho. A numbing cream is administered before the Subnovii treatment. Most other treatments are pain free as well. However, there may be some slight uncomfortability like injections.