Are you tired of being stuck indoors because of the snow and ice? Or maybe you're already struggling to keep up with your New Year's resolutions. Have you begun to experience the struggle of finishing your binge-watch of all the good shows on Netflix?
Never fear. We have a solution for your winter blues!
So. Are you ready to exercise?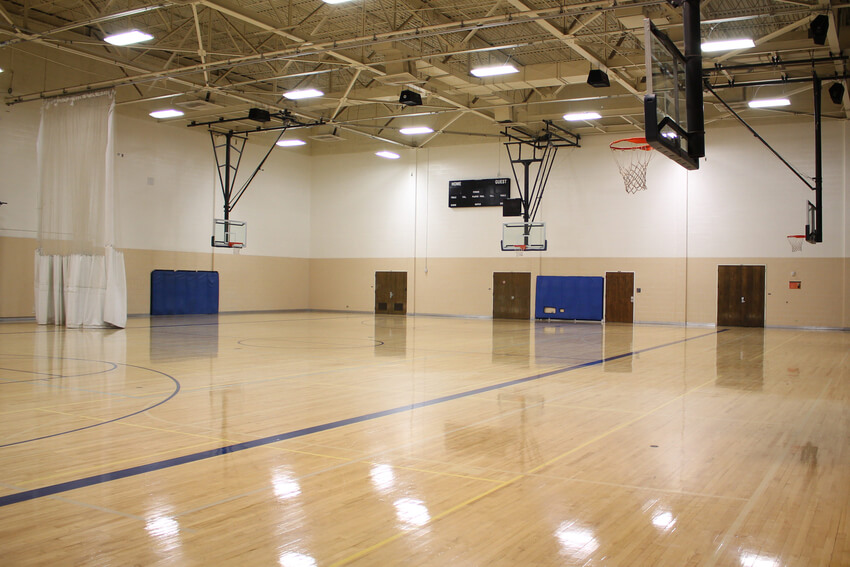 Don't worry, this blog article isn't a die-hard, 'no pain no gain' type of article. Instead, we're writing about options that make exercise more enjoyable than running for hours on a treadmill (unless you enjoy that). More so, these workout classes work for any level of fitness. In fact, I enjoy going to these school-hosted exercise events.
And trust me—if I can do it, so can you.
As I mentioned before, the best part about these events is that it doesn't matter your level of expertise, training, or fitness. Beginners are welcome and encouraged to participate! There is an activity for everyone to enjoy, regardless of your gym knowledge or flexibility. For instance, if you don't want an intense workout, there are options such as Yoga or Water Aerobics. Or perhaps you want to build muscle; check out the Strongman or High Fitness classes.  
Brigham Young University-Idaho offers nine different fitness classes for you to choose from. Each class is available multiple times during the week, ensuring a workout for any schedule. Now is the time to get active, continue a New Year's resolution and find a fitness event that you enjoy!
---
High Fitness (Hart 234)
If you are the kind of person that enjoys an intense fitness class, then you need to try High Fitness. This class combines aerobic interval training with upbeat music to keep you pumped throughout. While the fitness choreography is easy to master, don't be fooled—High Fitness promises a good workout.
Before you consider other options, just wait until you hear about the benefits associated with High Fitness. This class offers a workout that helps build endurance, increases cardiovascular fitness, and improves your posture and coordination.
Ready to join? Class takes place in Hart 234 Monday through Thursday at 9 p.m.
Bootcamp (Hart 234)
Ready to take your workout up a notch? Good. Bootcamp alternates between strength and cardio workouts to burn the most calories while building muscle. Hope you're ready to sweat!
The great thing about Bootcamp class is that it focuses not only on strength but also the core and cardiovascular aspects of fitness. While you focus on burning calories, your body is simultaneously increasing lean muscle mass and endurance. How about that for a New Year's resolution?
When you're ready to start, classes are offered in Hart 234 Tuesday through Thursday at 8 p.m.
Aerobics (Hart 234)
If you enjoy variety in your workouts, then try Aerobics. These classes are offered by ESS students, who are pursuing their Primary Group Fitness Instructor Certification. Who better to learn from?
The class teaches different styles of workouts, such as HIIT, Circuit, Yoga, and Cross Training. This variety means Aerobics will provide you with mental, physical, fitness, and health benefits. Simply put: this class will provide you with more stamina, toned muscles, better posture, strengthened cardiovascular, and improved immune function—just in time for flu season.
If you're ready to begin, we'll see you Monday through Friday at 5 p.m., Monday through Thursday 6 at p.m., and Saturday at 9 a.m. With so many times available, you can't pretend a busy schedule keeps you away from the gym!
Yoga (Hart 141)
Perhaps you're looking for something milder. Yoga is a great option, as it focuses on strengthening you physically as well as mentally. Physically, yoga offers increased flexibility and muscle strength, balanced metabolism, more stamina, and weight reduction. Mentally, yoga helps you to better manage stress, sharpens concentration, and relaxes the mind.
The best part is that yoga classes are available at a variety of times: Tuesday through Thursday at 9 p.m., Monday through Thursday at 9 p.m., and Saturday at 10 a.m.
For expecting mothers, try the Prenatal Yoga class on Tuesdays and Thursdays at 7 p.m.
Water Aerobics (Pool)
Are running, jumping, and other forms of exercise too hard on your joints? Consider attending Water Aerobics. These classes offer cardio training in the Hart pool, providing you with a good workout while the water resistance won't put too much pressure on your joints.
There are a variety of benefits associated with Water Aerobics, such as increased muscle strength, endurance, increased flexibility, lower stress, decreased anxiety, and reduced blood pressure. It's the perfect way to start working on your summer body early on.
If you're ready to make a splash, the class happens Tuesdays and Thursdays at 6:30 p.m. in the Hart pool. Modest swimwear is required.
Zumba/Latin Jam (Main Gym)
Have you ever thought of dancing as a workout? Well, with Zumba and Latin Jam, it is! These classes teach Hip-Hop and Latin dance to keep you entertained and focused on mastering the moves while you workout.
These full-body workouts help you to build endurance and improve your posture and coordination. They also help to reduce stress all while dancing to a good beat. It's meant to be a fun, social workout, so bring your roommates, FHE family, or friends.
When you're ready to trade out your gym shoes for dance shoes, classes are offered Tuesday through Thursday at 8 p.m., and Monday through Thursday at 9 p.m. To shake things up, Zumba and Latin Jam exercise sessions alternate every other night.
Cycling (Fitness Center)
When you're ready for a new workout, try cycling. This class guarantees an energizing bike ride filled with hills, flats, and sprints… all on a stationary bike conveniently located in the Fitness Center. Music with a good beat keeps you energized as the instructor encourages you to tackle those hills.
Along with water aerobics and yoga, cycling is another low-impact exercise. It uses all the major muscle groups, all while you build stamina, strength, cardiovascular fitness, joint mobility, better posture and coordination.
These classes are basically ready whenever you are! Cycling is Tuesday and Thursday 6 p.m., Tuesday through Thursday 8 p.m. and Monday through Thursday at 9 p.m. at the Fitness Center.
Cross-training (Fitness Center)
For the more experienced and daring, cross-training classes are offered 8 times throughout the week. These high-intensity classes incorporate elements from different sports and exercises to burn the most calories while you build muscle. As a bonus, this class serves as preparation for this semester's Fit-Competition.
Like other classes, participating in Cross-Training increases efficiency, stamina, health, and power while burning massive calories!
If you're ready to get toned, join class Tuesday through Friday at 6 p.m. and 7 p.m. in the Fitness Center.
Strongman (Fitness Center)
Last but not least is the Strongman. This class specifically focuses on strength and conditioning based on unconventional lifts. Just like the name suggests, this class is perfect if you're looking to get strong quickly.
Building strength definitely has its benefits! The Strongman is one of the best ways to burn fat, challenge your muscles in new ways, build mental and physical toughness, and get your heart rate up (and keep it up).
Make time during your weekend for the Strongman! Classes take place Saturdays at 10 a.m.
---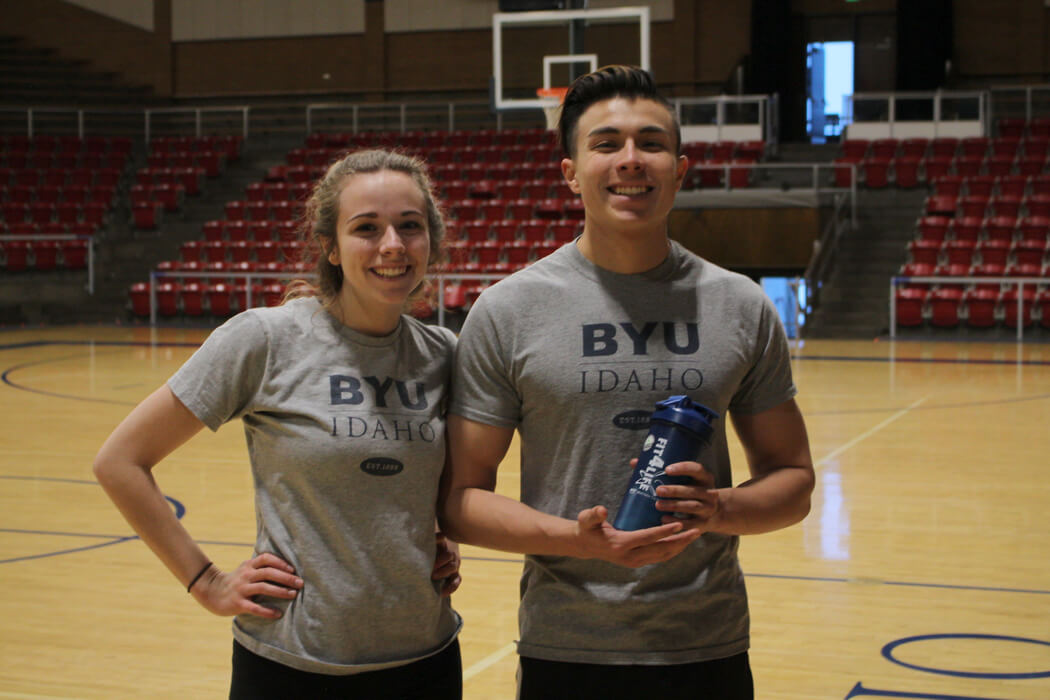 With nine different exercise options, there's something for everyone. It doesn't matter what level of fitness you're at, as these classes welcome beginners. Now you can keep your New Year's Resolutions while finding a workout you enjoy! Before you start attending, be aware that all exercise classes require BYU-Idaho Exercise Clothing.
Happy workouts!  
Learn more about BYU-Idaho fitness classes by visiting their website.
Featuried image courtesy of BYU-Idaho Hart Building. Article images courtesy of Explore Rexburg.