This is a guest post from local weather enthusiast Lee Warnick.
2018-19 water year precipitation: 15.19″ / 121 percent of normal
Water: 2019 Season
13th wettest water year in past 48 seasons, following the 14th wettest water year
3rd straight water year with above normal precipitation after two below-normal ones preceding them
Previous four water year totals: 14.94 (2017-18), 16.12 (2016-17), 10.89 (2015-16), 10.34 (2014-15)
Cumulative precipitation for the past five water years: 107 percent of normal
Above normal precipitation months: Jan., Feb., Apr., May, & Sept.
Below normal months: Oct. 18, Dec. 18, Mar., Jun., Jul., & Aug.
Near normal months: Nov. 18
Temperature: 2019 Season
June-September mean temperatures: 63.98 / 1.07 degrees above normal
14th warmest meant temperatures in 48 years
June-September high temperatures: 79.25 / 0.10 degrees below normal
90 degree days: 24 / Normal: 16.3
Precipitation 5.35″ / 146 percent of normal
Cooling degree days: 313 / Normal: 232
June: Seasonable temperatures / dry
July: Moderately warm high temperatures / mild low temperatures / very dry
August: Hot high temperatures / very mild low temperatures / dry
September: Cool high temperatures / very mild low temperatures / record-breaking precipitation
Weather Flash: First Measurable Snow?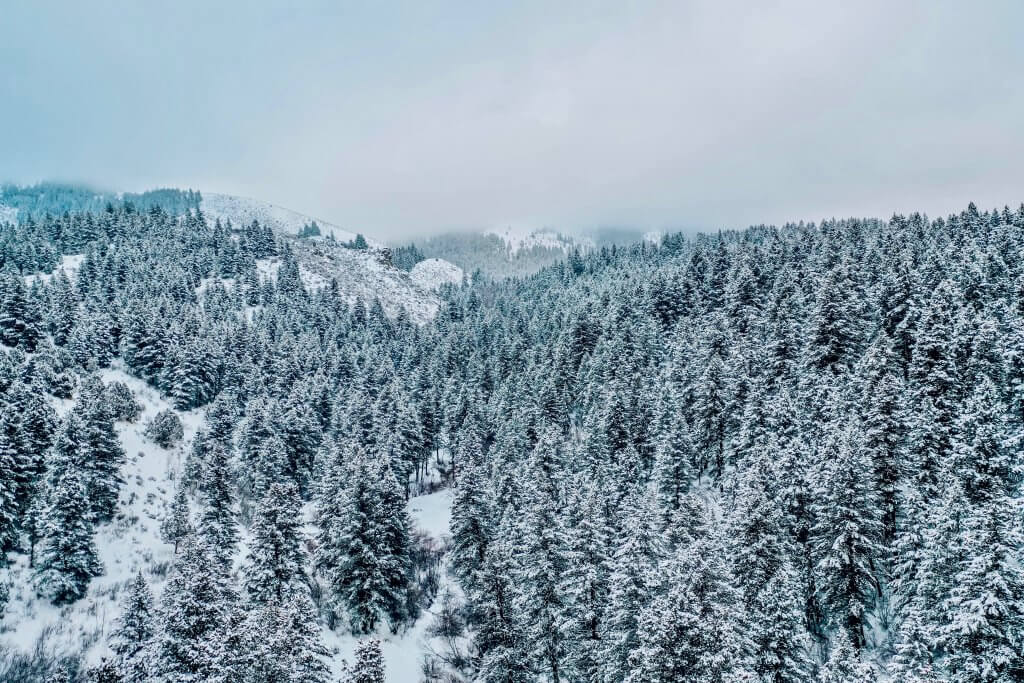 Last week we plunged from late summer to mid-autumn. Now get ready to dive just as abruptly into early winter. A strong cold front will pass through early Wednesday, decreasing Tuesday's high temp of 63 by about 25 degrees and possibly leaving 1-2 inches of snow. Most of that snow would fall Wednesday morning through mid-afternoon. And after the cold front, lows the next three nights are forecasted to be 14, 15, & 19 degrees.