Thanksgiving dinner is just around the corner. As a result, family, friends, and lots of heavenly food will soon adorn your home! You may be wanting to mix things up this year. Try turning those traditional Thanksgiving dishes into new and unique renditions that your whole family will praise you for. We compiled a list of 10 one-of-a-kind foods to include in your Thanksgiving dinner this year!
1. Caramel Apple Cheese Ball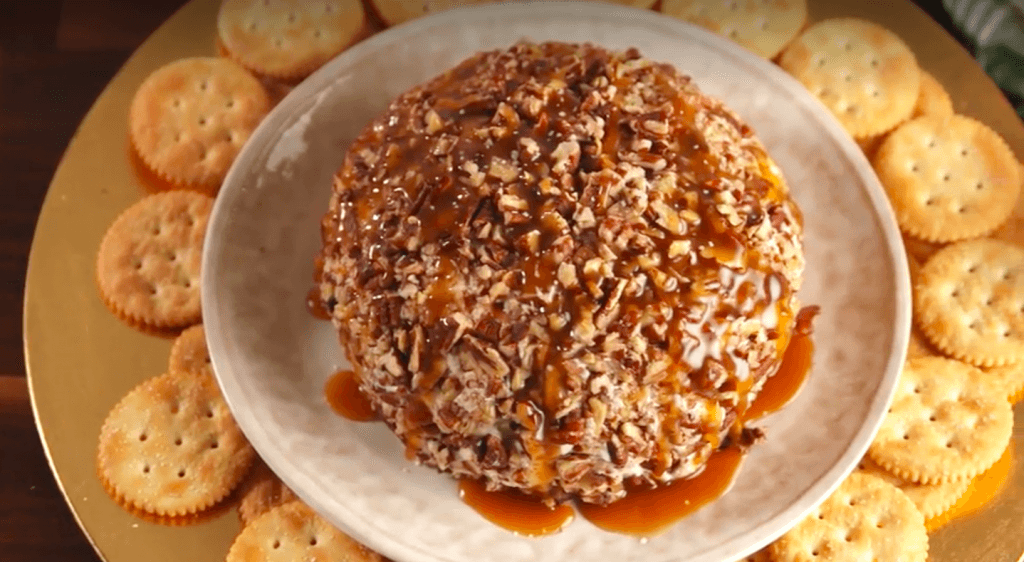 Who doesn't love cheese balls? Add a twist to this incredible snack with these Caramel Apple Cheese Balls that are sure to have your relatives flocking to the dinner table. Cheesy, salty, and sweet, this is truly the trifecta of Thanksgiving appetizers.
Recipe: https://www.delish.com/cooking/recipe-ideas/recipes/a55072/caramel-apple-cheese-ball-recipe/
2. Apple Pie Salsa & Cinnamon Sugar Chips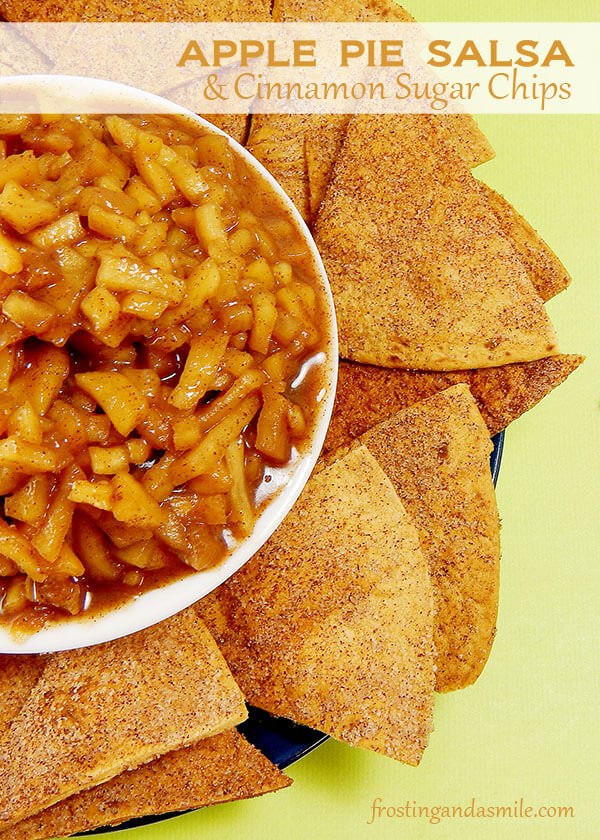 Take something sweet and add a little spice with this Apple Pie Salsa. Pair it with cinnamon sugar chips to create a unique, festive appetizer for everyone to enjoy! Not to mention the fact that it will be a winner with both kids and adults.
Recipe: http://frostingandasmile.com/archives/1568
3. Mini Green Bean Casserole Puffs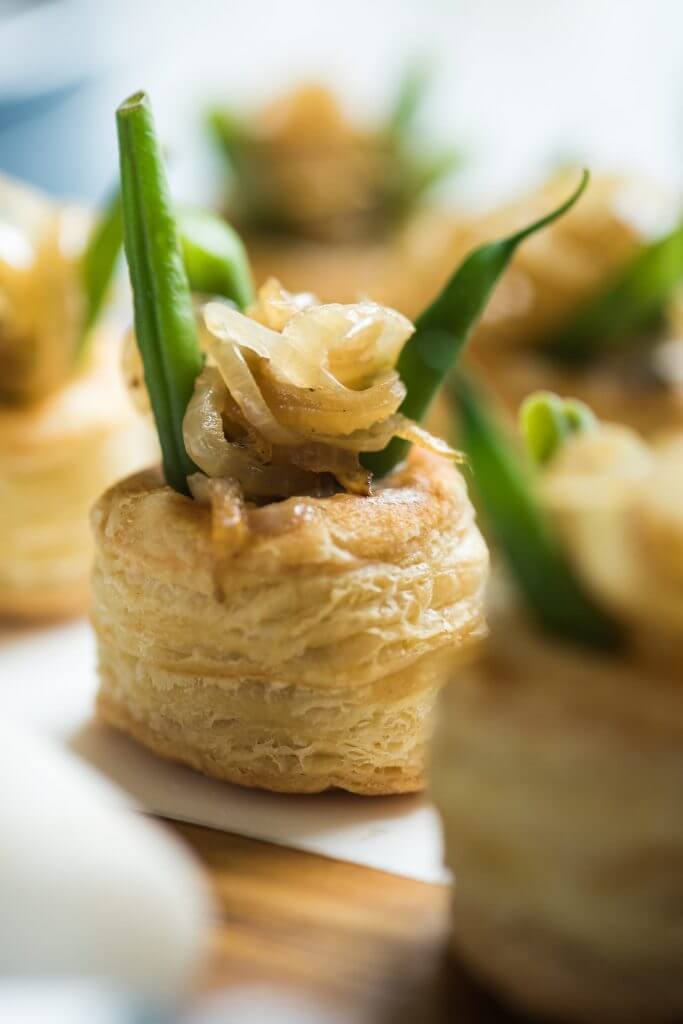 Everyone loves miniature things, especially food! These Mini Green Bean Casserole Puffs will turn your traditional green bean casserole into a decorative, delicious pastry puff. This is an appetizer that no one will want to miss! As a result, you may run out of them very quickly.
Recipe: https://thesweetestoccasion.com/2018/11/mini-green-bean-casserole-puffs/
4. Fried Mashed Potato Balls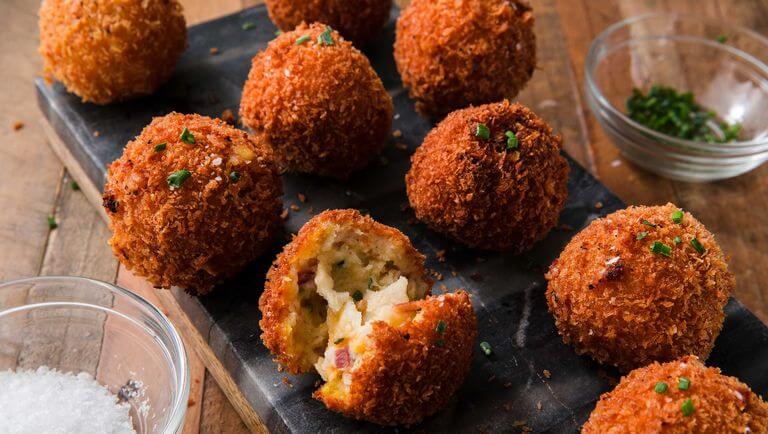 Why make basic mashed potatoes when you can get creative with these delicious fried mashed potato balls? They take mashed potatoes to the next level while still including everything you love about them.
Recipe: https://www.delish.com/cooking/recipe-ideas/a22566735/fried-mashed-potato-balls-recipe/
5. Turkey Sliders with Stuffing Biscuits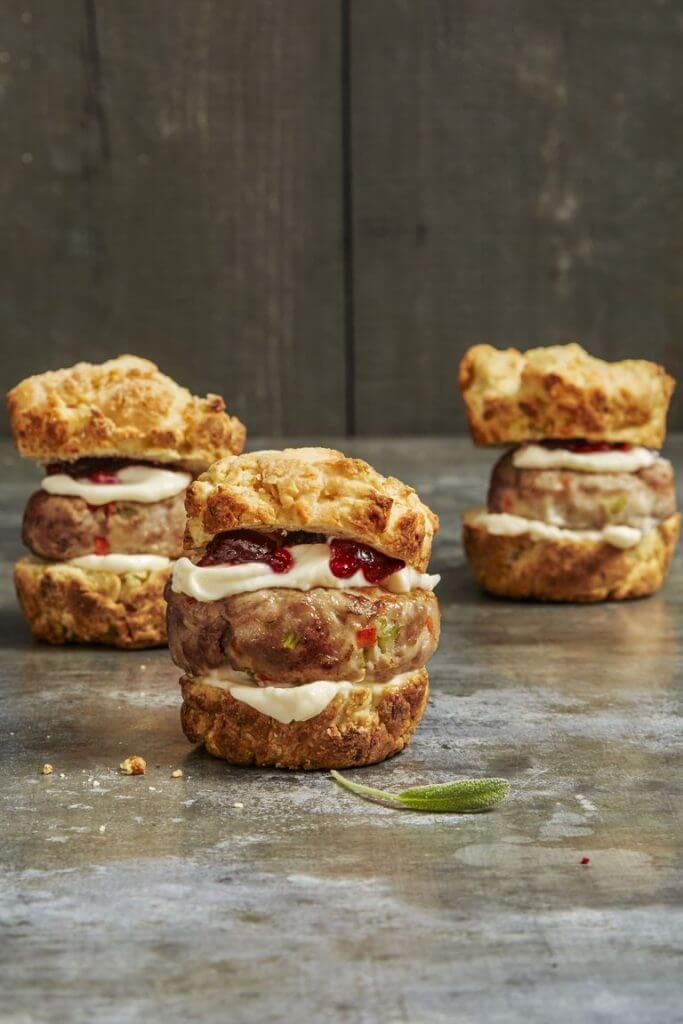 This is the perfect dish to use up your leftover Thanksgiving food or as an addition to the main meal! Made with your favorite Thanksgiving food items, these Turkey Sliders with Stuffing Biscuits are sure to be a crowd favorite. Also, we at Explore Rexburg sometimes feel like the leftovers are even better than the original meal.
https://www.goodhousekeeping.com/food-recipes/a41086/turkey-sliders-with-stuffing-biscuits-recipe/
6. Sourdough Sun-Dried Tomato Artichoke Stuffing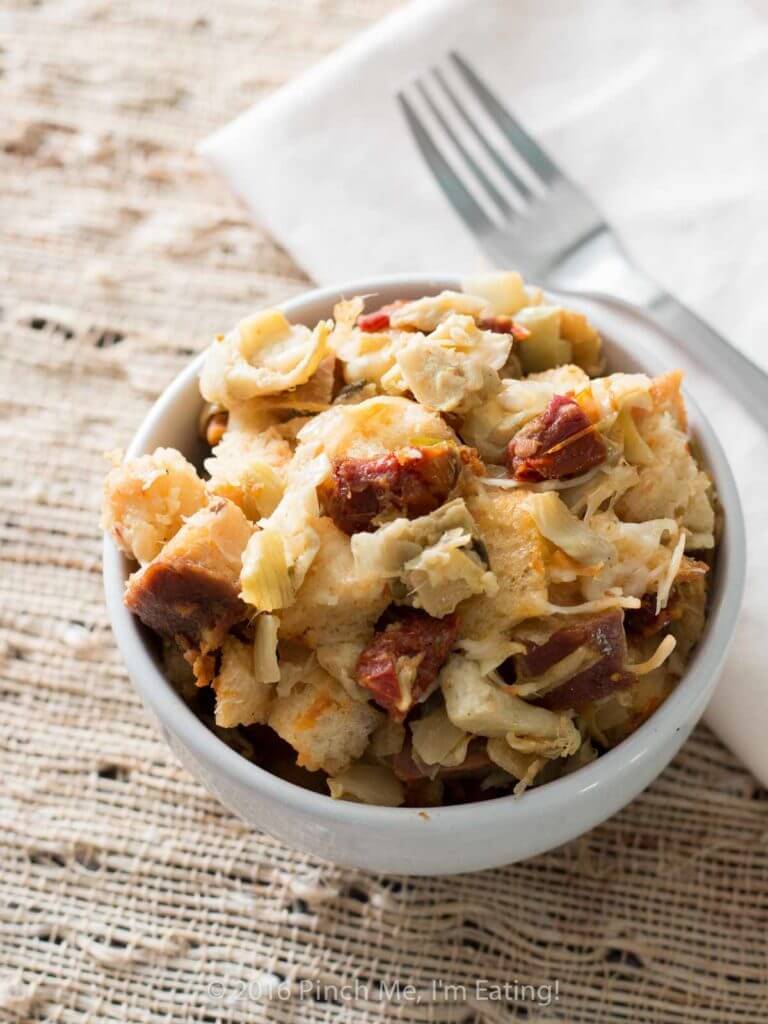 Stuffing is a Thanksgiving classic, but have you ever thought of mixing up the ingredients a bit? This cheesy artichoke stuffing with sourdough bread and sun-dried tomatoes will change that. It'll give you that savory, stuffing flavor, but with a unique twist.
https://www.pinchmeimeating.com/sourdough-sun-dried-tomato-artichoke-stuffing/
7. Stuffed Apple & Bacon Sweet Potato Casserole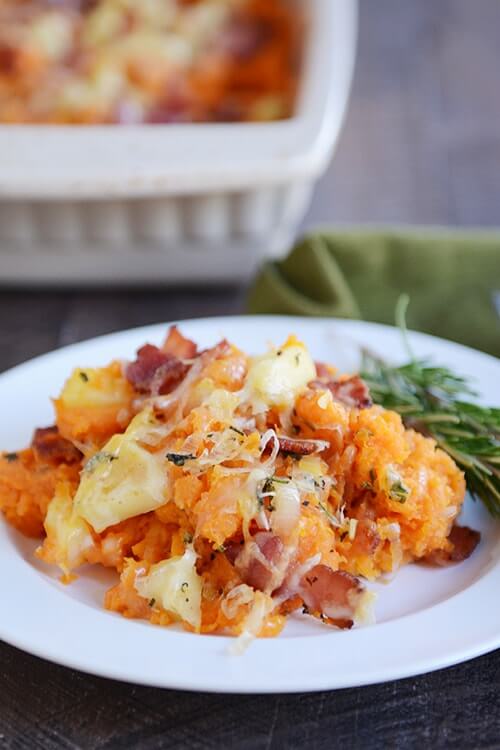 Apples, sweet potatoes, and casseroles are a few Thanksgiving classics, so why not mix them together into one delicious, mega casserole? It seems that people are always trying to invent new ways to make sweet potatoes on Thanksgiving. So, you can finally check that off your list with this recipe!
Recipe: https://www.melskitchencafe.com/stuffed-apple-and-bacon-sweet-potato-casserole/
8. Fried Mac N' Cheese Balls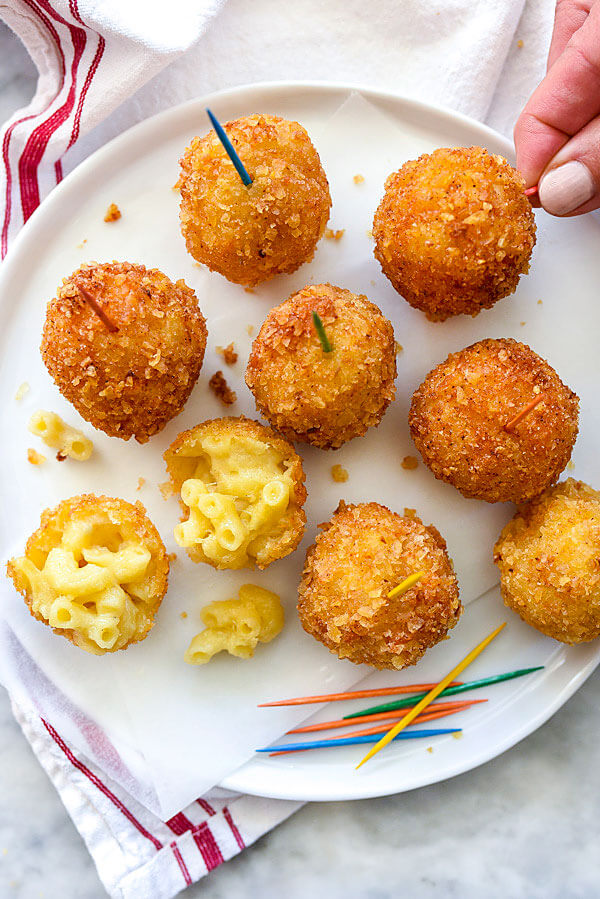 Mac N' Cheese is a classic American food and an excellent side for your Thanksgiving menu! However, this creative rendition has everything you love about mac n' cheese with a twist. Instead, it is deep-fried into a toasty, cheesy ball that is perfect for snacking.
Recipe: https://www.foodiecrush.com/mac-and-cheese-balls-recipe/
9. Easy, No-Bake Pumpkin Pie Trifle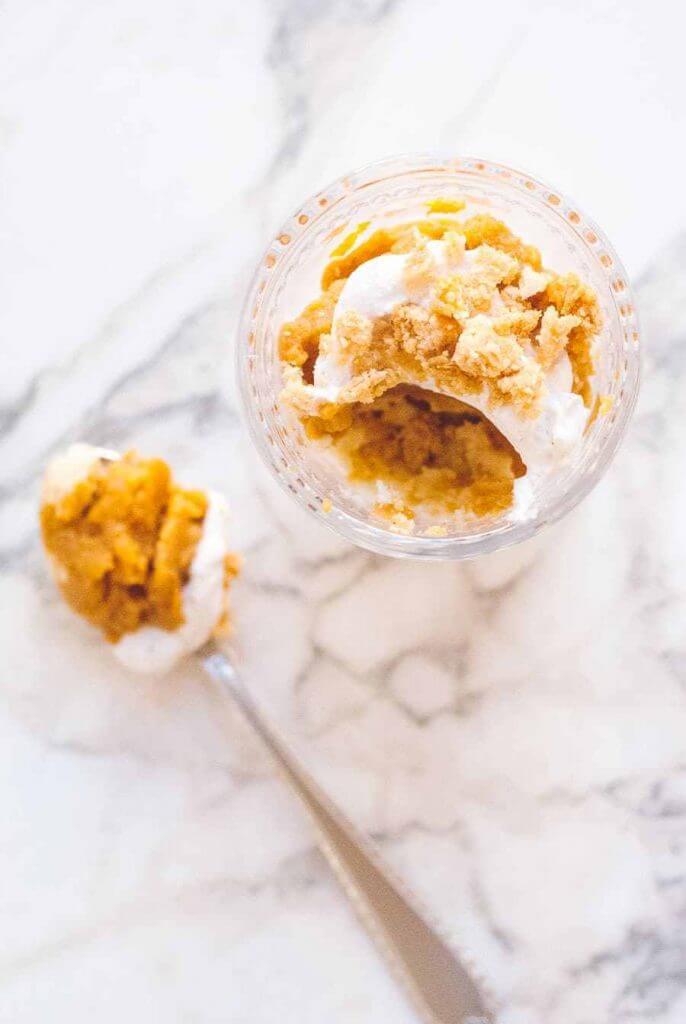 Pumpkin Pie is a must-have dessert after a big Thanksgiving meal. This Pumpkin Pie Trifle is a genius way to turn a traditional Pumpkin Pie into something irresistible.
https://mymillennialkitchen.com/semi-homemade-pumpkin-pie-trifle/
10. Sweet Potato Cake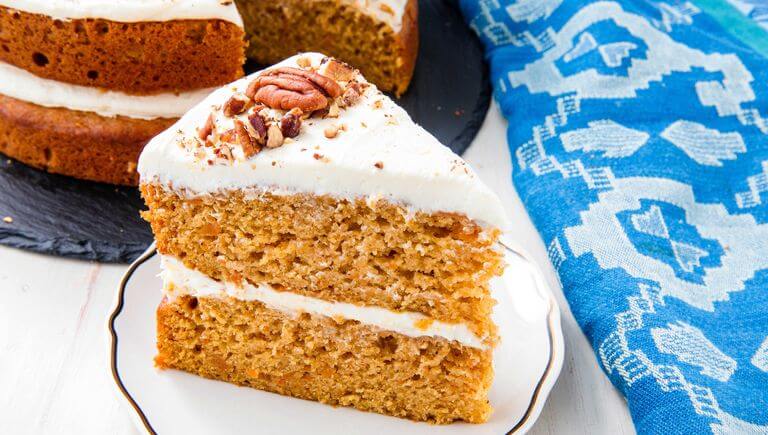 Instead of pie this year, why not try cake? Sweet potato fans will go crazy over this scrumptious cake topped with marshmallow fluff frosting!
Recipe: https://www.delish.com/holiday-recipes/thanksgiving/a23011942/best-sweet-potato-cake-recipe/
Mix Up Thanksgiving Dinner This Year
Any of these unique Thanksgiving foods are sure to be a party favorite and have your relatives begging you for the recipe! Above all, it's the perfect way to mix things up. So, pick your favorites and get cooking!