Close your eyes and let me take you back to Thanksgivings past. As a kid, you probably left with a stomachache from eating too many pieces of pie. Last year, you likely sat at the dinner table dodging questions like "What are you going to do when you graduate?" or "Seeing anybody special?"
Insert a chorus of simultaneous groans here.
Listen, Thanksgiving is a great holiday. Sure, it has its flaws, but don't we all? It's time to stop living in the past and recognize Thanksgiving for the potential it has. This year, live your best Thanksgiving. After all,  you're hosting! That means no more weird Jell-O dishes at dinner (or if you're into that, hey, that's cool, you call the shots!). I hosted my first Thanksgiving last year which pretty much makes me an expert. So, without further ado, here is your guide to all things Turkey Day! You're going to do great, host!
---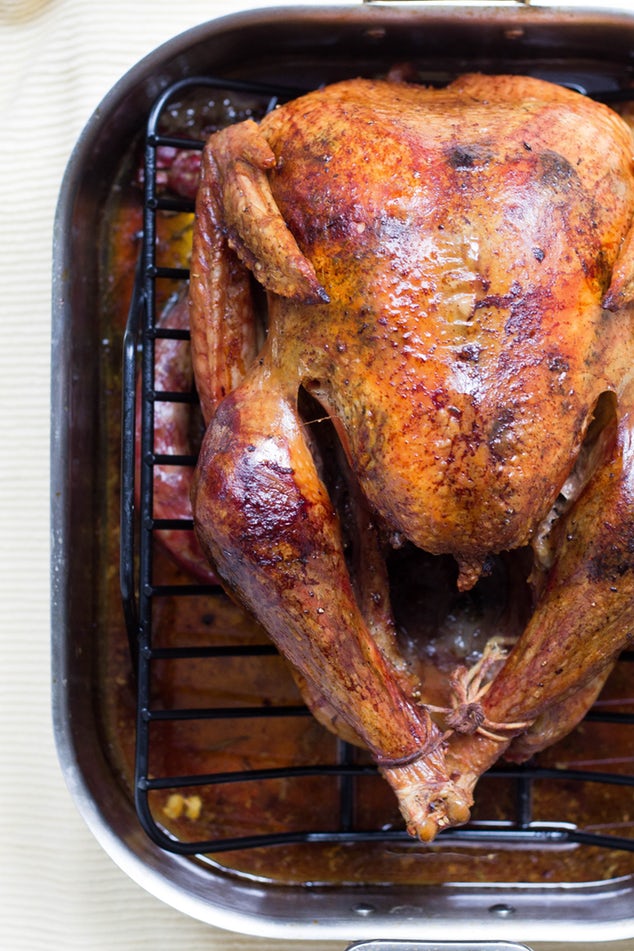 Let's begin with the turkey. Did you know thawing takes DAYS? Take the turkey out of the freezer and put it in the fridge well in advance of the main event. Here's how many days the bird will need in the fridge before you cook it:
8 to 12 lbs need 2-3 days in the fridge

13 to 16 lbs need 3-4 days in the fridge

17 to 20 lbs need 4-5 days in the fridge

21 to 24 lbs need 5-6 days in the fridge
Turkey prep isn't as scary as it's made out to be; it just takes time!
Here is an example of what your day might look like this Thursday.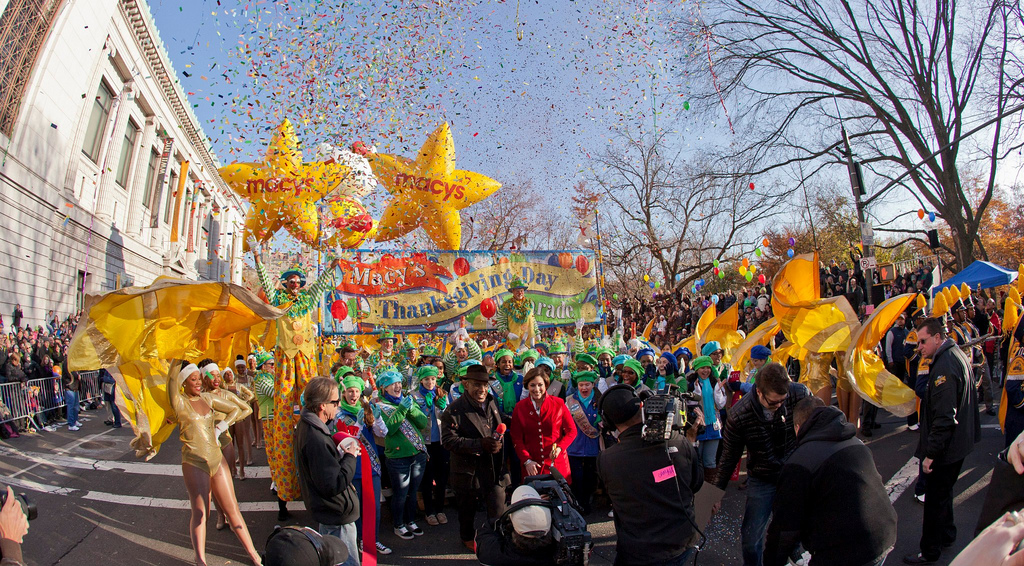 7:00 am: Wake up bright and early…it's time to start cooking! The Macy's Day Parade also starts at 7 am MST, so get that going in the background. Make sure you eat something before you start. You're the host! Put your oxygen mask on before others.
Here is what you'll need to prep first:
Pie dough

*Pro tip: make the pie(s) the day before and chill them in the fridge for an easier day in the kitchen!

Cranberry sauce

*Pro tip: canned cranberry sauce is delicious and the only thing you need to know is how to use a can opener. Score!

Peel the potatoes

*Pro tip: get the kiddos to help with this. Or grown men who act like kids. Either way, recruit others! It takes some of the pressure off.

Stuffing

*Pro tip: start this early so you can stuff the turkey!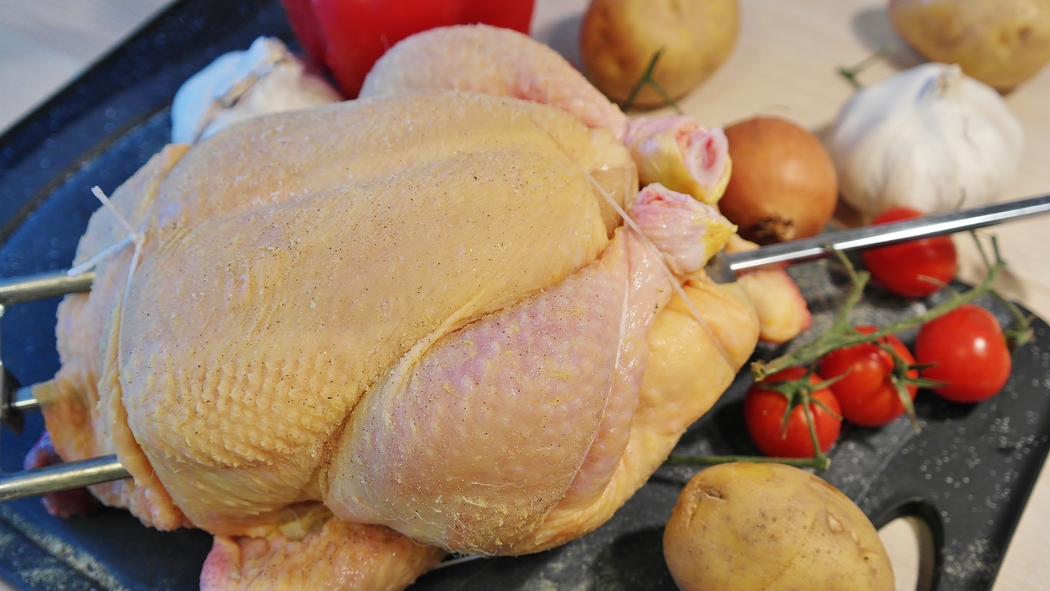 9:00 am: Back to the turkey. Depending on the size of your turkey, you need to get that bird cooking as soon as possible! Here's how many hours it'll take to cook:
8 to 12 lbs cooks for 3 – 3½  hours

13 to 16 lbs cooks for 3½ – 4 hours

17 to 20 lbs cooks for 4 – 4 ½  hours

21 to 24 lbs cooks for 4½ – 5 hours

24 to 30 lbs cooks for 5 – 6 hours
Figure out how long you'll need and plan accordingly. Get the stuffing prepped, as well as the seasonings and any other fixings you prefer. Then pop that baby in the oven! You're 3-6 hours away from deliciousness!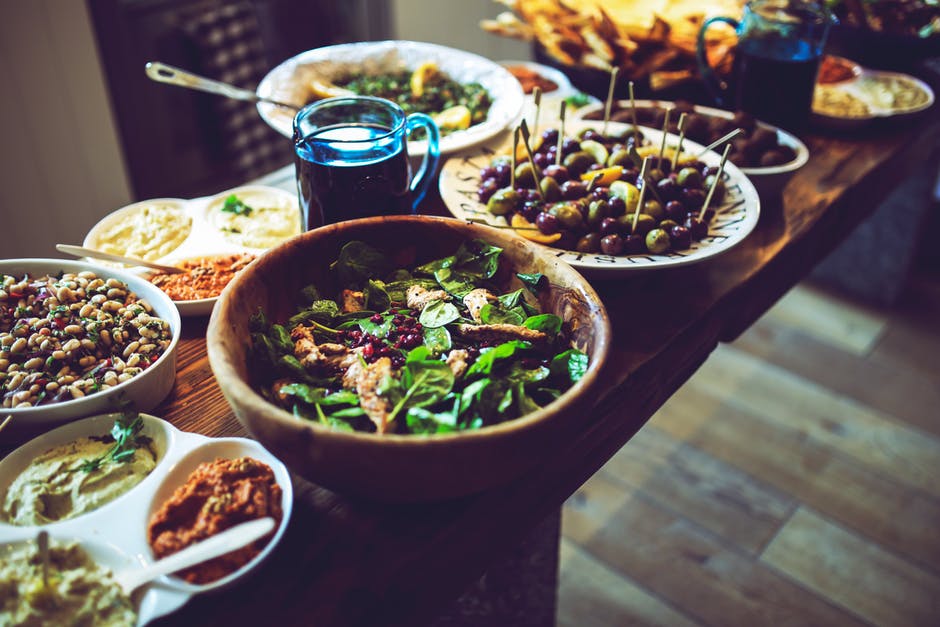 11:00 am: Wow, you are doing amazing! Keep up the great work. Now it's time to get your sides under control. What's next? Here are some traditional favorites:
Mashed Potatoes

Green Bean Casserole

Sweet Potato Casserole
Get these dishes going as the turkey cooks. If you've got another traditional dish that must be made, now's the time!
12:30 pm: It's been a looong morning. Take a break, host! You deserve it. Hit the showers, take your time getting ready and maybe sneak a little something from the dessert bar. Hey, nobody needs to know!
*Pro tip: Have your guests bring desserts. That way, you don't need to provide everything.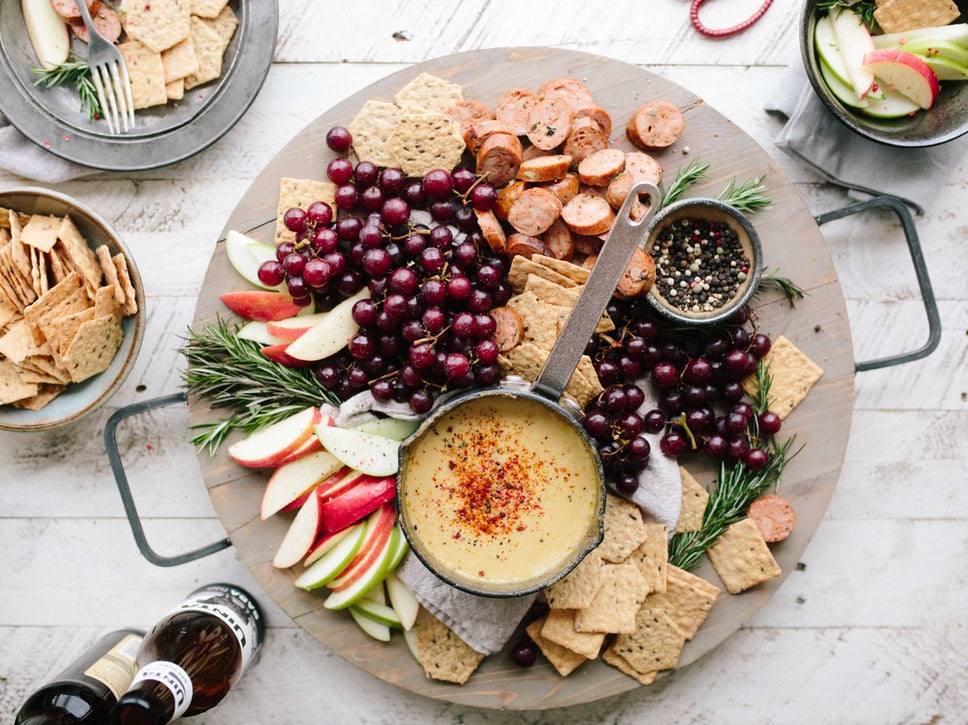 2:00 pm: Around this time you'll want to take the turkey out of the oven. There are a few finishing touches to your dinner that you'll want complete next. These include:
Setting the table

*Pro tip: once again, recruit those kids to help you out with this one.

Vegetable Platter

*Pro tip: Buy this pre-assembled. Homie you've worked hard. You don't need to spend time cutting up vegetables too.

Cheese Platter

*Pro tip: Buy this pre-assembled too. Or buy a cheese ball and some crackers. Throw 'em on a plate and bam! Done.

Rolls (the most important part!)

Gravy
3:00 pm: It's time to eat! Sit down, enjoy the meal you worked so hard on, and spend time with the people you love. Go around the table and say what you're grateful for. Break the wishbone. Listen to stories your uncle has told a million times. What are some of your favorite Thanksgiving traditions?
5:00 pm: It's time to relax! Recruit others to help you clean *ahem* to clean while you put your feet up and unbutton your pants. Get in on that touch football game or play cards with your siblings. Remember, Thanksgiving is about the people you share it with. Don't fret over all the dirty dishes soaking in your sink.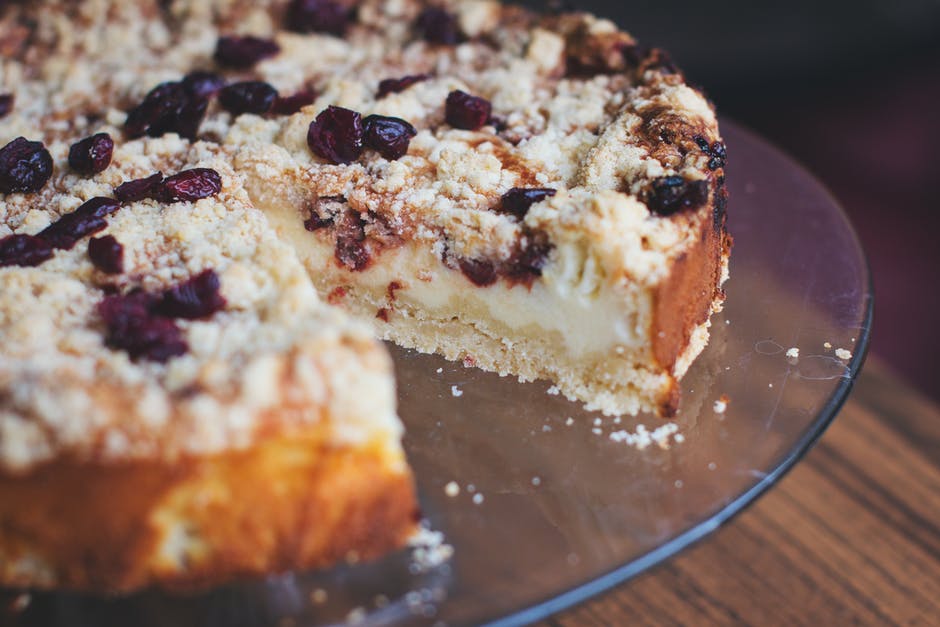 6:00 pm: Get that dessert table ready, it's PIE time! Serve some hot chocolate, cold milk, or coffee with the collection of sugary creations you've assembled. Host, are you losing steam? Just think, this is the last step before you kick everybody out and settle in with your first Christmas movie of the year. Or, maybe you're an overachiever and you're heading out to go Black Friday shopping. Whatever you choose to do, you deserve it!
---
And just like that, you're done. Congratulations host, you've successfully hosted the perfect Thanksgiving! Last thing on the to-do list? Find someone else to host Christmas.