School is finally out for the high school students in Rexburg! With the arrival of summer, most kids want to keep themselves occupied because it can be easy to become bored. Here are a few of my personal favorite places to make memories at during these warm upcoming weeks.

The Cable Factory
The Cable Factory sits on a decently-sized lake just south of Madison High School. There is a manmade beach off to the side where you can relax and tan. For $20, they have a 2-hour pass for their wakeboarding rail where you hold onto a rope and it will pull you along. You can also rent paddleboards for $10 an hour. I personally love the Cable Factory because it is pretty inexpensive and it's usually not as busy as other lakes such as Rigby Lake.

Gravity Factory
Gravity Factory is a huge trampoline park located right by the Rexburg airport. Going here with some friends can make for some really amazing and funny memories. You can also meet new people and have a ton of fun learning new tricks. Typically, I usually go closer to opening when there was usually not very many people there, which meant I had my own space to do tricks! The only downside of the jump park is that, because of how much fun it is, it can get pretty expensive at $10 an hour and $3 for the socks you are required to wear.
Zip-Lining and Swimming at Heise
Heise is one of the most thrilling places you can go to this summer. There is so much you can do there, but my personal favorite is the zip lining. You have the choice to go on either a 3-Line Zip or a 10-Line Zip. Personally, going on the 10-Line Zip with my family is probably one of my most cherished memories. It is exhilarating and takes your breath away at all the beautiful sights and emotions you feel during it. The zip lines may seem expensive but are totally worth it.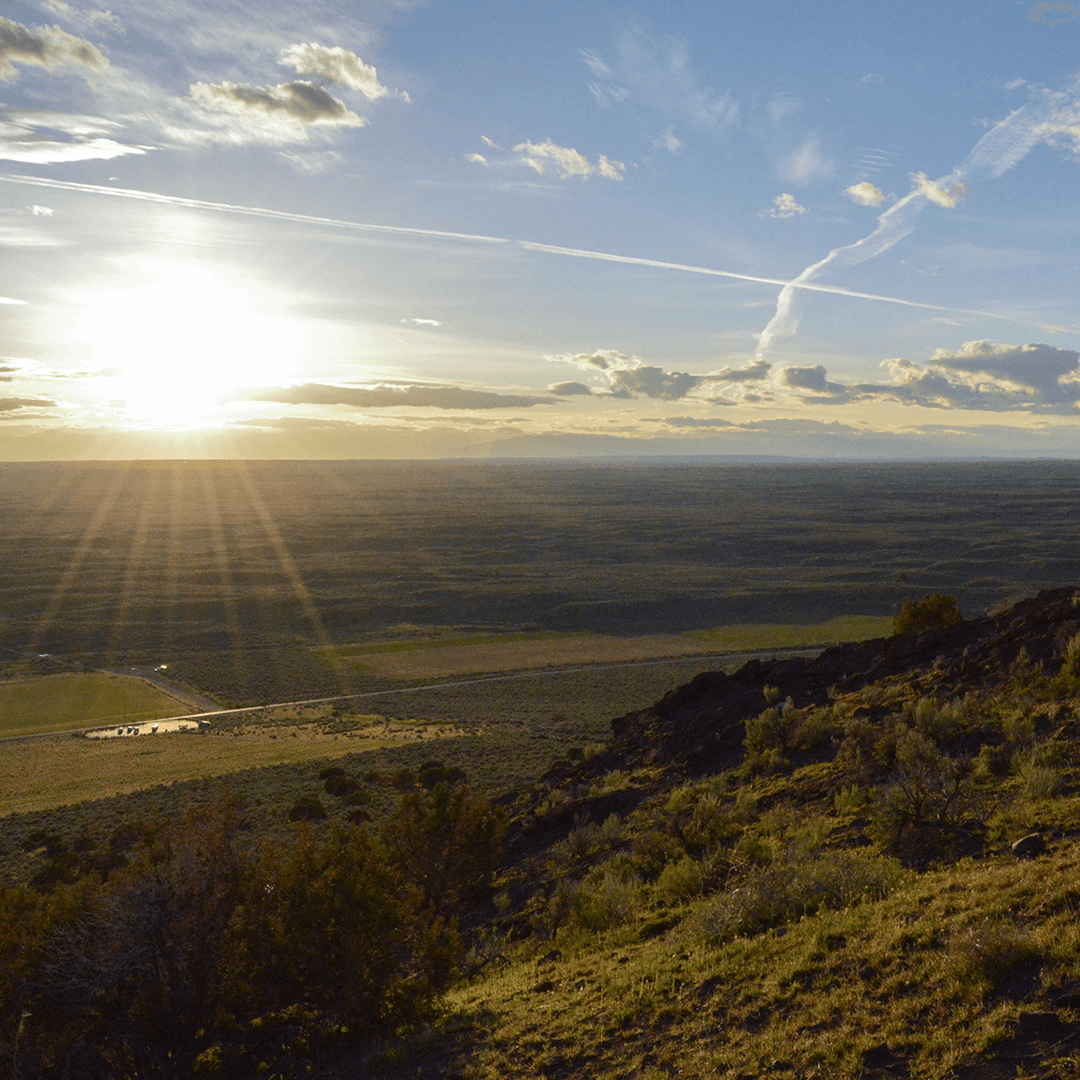 Hike "R" Mountain
"R" Mountain is a well-known landmark if you live in Rexburg. I love hiking "R" Mountain because it is an easy hike and offers beautiful scenery. "R" Mountain used to be a volcano so there are really cool lava rock formations to look at as well. This can be a cool hike to go on with friends and family, and it's free as well!

Boating at Ririe Reservoir
Ririe Reservoir is a popular local reservoir to visit in Bonneville County. If you have ever been boating here, you know how much of a blast it is. Going to Ririe Reservoir is one of the most fun things to do with your friends in the summer in my opinion. It costs only $5 to get in. You can wakeboard, water ski, and go tubing behind your boat. There are many docks on the water where you can tie the boat up to sit and relax.

Teton Vu Drive-In
The Drive-In is a nightly movie screening right on the Yellowstone Highway. It costs $8.00 a person to get in, and all you have to do is drive right in and park your car directed toward the screen. There is a radio channel that you turn your car to, which then makes the movie's audio available. The Drive-In is such a great experience and is a really cool thing to do with a ton of your friends on a warm summer night. You can also bring snacks and blankets, and you can buy ice cream, popcorn, and other snacks inside the little store there as well.