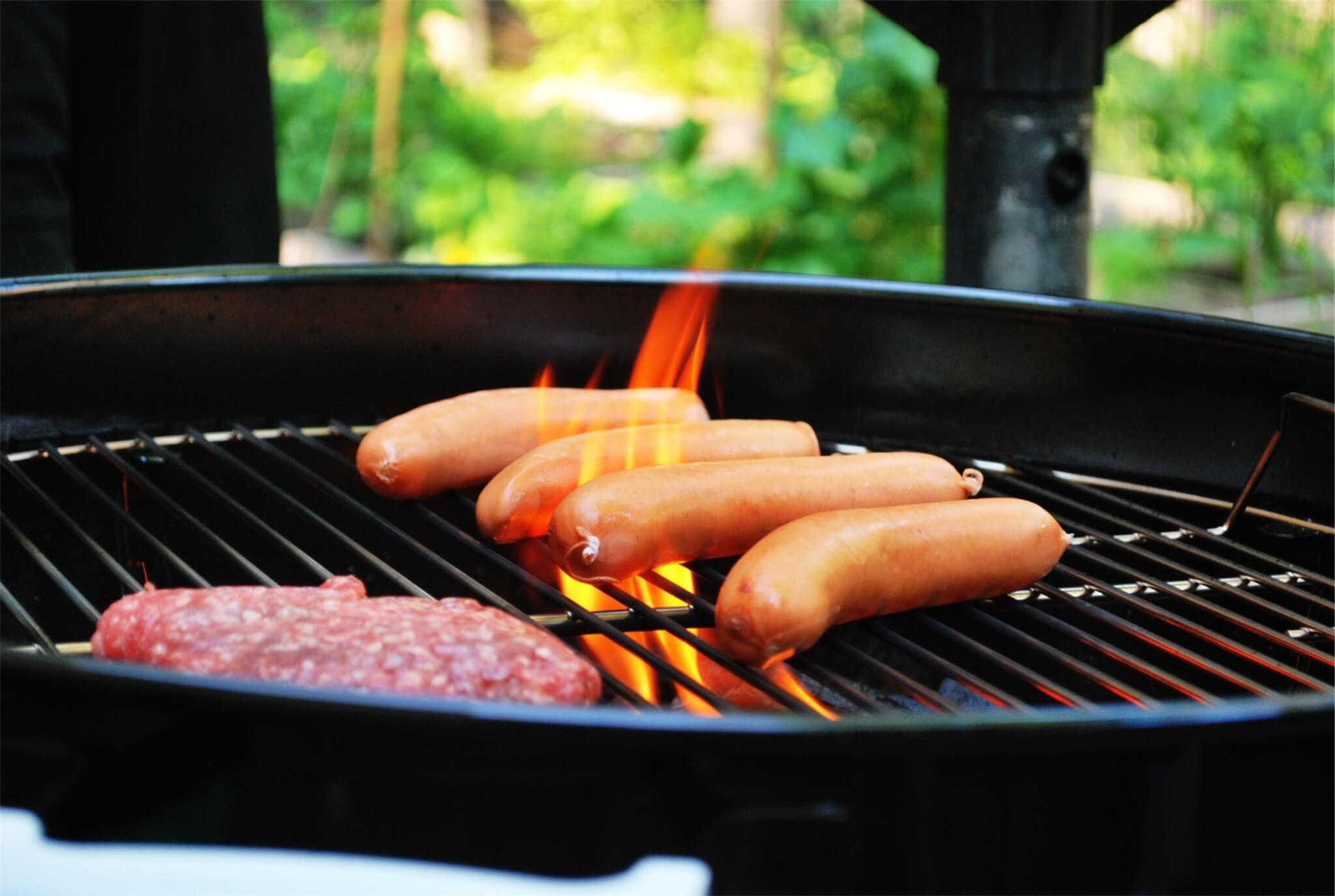 There are few things better than a summer cookout. Summer is more than enough to celebrate, so why wait for the next holiday to roll around before grilling up some mouthwatering proteins and having a good time with friends and family? While everyone has their favorite menu items and traditions, here are a few ideas to get you started on planning the ultimate cookout.
Location
Picking a spot is the easiest thing on the list, but it can make all the difference in your cookout experience. Find a good spot and make sure you get it! Unless you have a gorgeous backyard. Then, by all means, cookout in your backyard — you deserve it! The rest of us, we will be hitting the parks. Rexburg has several great parks that have grills available.
Company
It wouldn't be a cookout without great company. But you already knew that. Invite your friends and family and make your summer cookout a party.

Games and Music
We come for the good food, but we stay for the fun company. Make the most of your summer party, by breaking the ice with your favorite music and some fun outdoor games.
A Stellar Menu
I saved the best for last. Putting together the right menu can turn your casual summer cookout into an unforgettable summer past time. If you can help it, don't skimp on ingredients. Make sure you have appetizers to enjoy while you're waiting for the grilling, a mouthwatering main dish, and delectable sides. If you want some fun ideas, here are a few of our recommendations:
Appetizers
Grilled mushrooms –  While the grill is getting hot, or your main proteins are grilling, pull the stems out of some clean mushrooms. Sprinkle them with oil,  onion, and garlic powder and set them along the sides of the grill. After a few minutes, they should be perfect. This is a healthy and delicious way to get ready for the main meal.
Grilled pineapple –  Amazing on their own as an appetizer, or as an addition on a burger, pineapples are perfect for grilling. They taste great just as they are, or, with a little prep beforehand, you could shake pineapple slices in a bag with honey, butter, hot pepper sauce, and salt. Let them grill for 2-3 minutes, and enjoy!
Sides
Watermelon/mixed fruit bowl – It wouldn't be a cookout without some mouthwatering fruit. Watermelon is always refreshing on a hot summer day. You can't go wrong with a bowl of sliced apples, bananas, oranges, and grapes, either!
Salad – Salads are great. They compliment almost any dish and can be done in so many ways. Whether its potato salad, pasta salad, or something greener, don't forget the salad! Want a secret? Put some potato salad on your grilled hot dog with your favorite condiments. Trust us. It turns a plain hot dog into an upscale feast.
Baked beans and corn on the cob – is it even a cookout without either of these? Want to save time or cooking space? Pour a pot of boiling water into a small cooler with your corn on the cob and leave it closed for at least 30 minutes. Your corn will be ready to go after that. Just don't spill the cooler in the meantime, of course.

Main Dishes
Burgers and hot dogs– Do we even have to mention these? While they may be staples of most cookouts, they are on the list for a reason. Burgers and dogs are an affordable way to grill on any budget. Plus, by just adding a few simple additions, you can customize them in so many flavor-blasted ways. If you are feeling tropical, add a fresh pineapple to your burger, and substitute ketchup for a few squirts of barbecue sauce.
Chicken – Grilled chicken is delicious. It tastes great alongside grilled peppers and can be prepared in lots of different ways, whether it is barbecue chicken or something more citrusy.
Pulled pork – There are few things more satisfying than sinking your teeth into a fresh, pulled pork sandwich. There are plenty of ways to prepare and flavor pulled pork, so don't forget to bring along your favorite recipe.
Don't forget
Last of all, be sure to bring everything you need up front. You are going to need charcoal or propane for the grill. You may want a blanket to sit on in the grass, or chairs. Maybe a tablecloth, and definitely grilling, serving, and eating utensils. Don't forget drinks too, whether its soda, fresh lemonade, or just ice cold water.
Throwing a summer cookout is fun! But a little planning goes a long way.