In the wake of Hemming Village's Phase II Grand Opening on Monday, Five Guys Burgers and Fries finally opened their doors Tuesday morning. And eager patrons were greeted by a tasty, familiar environment.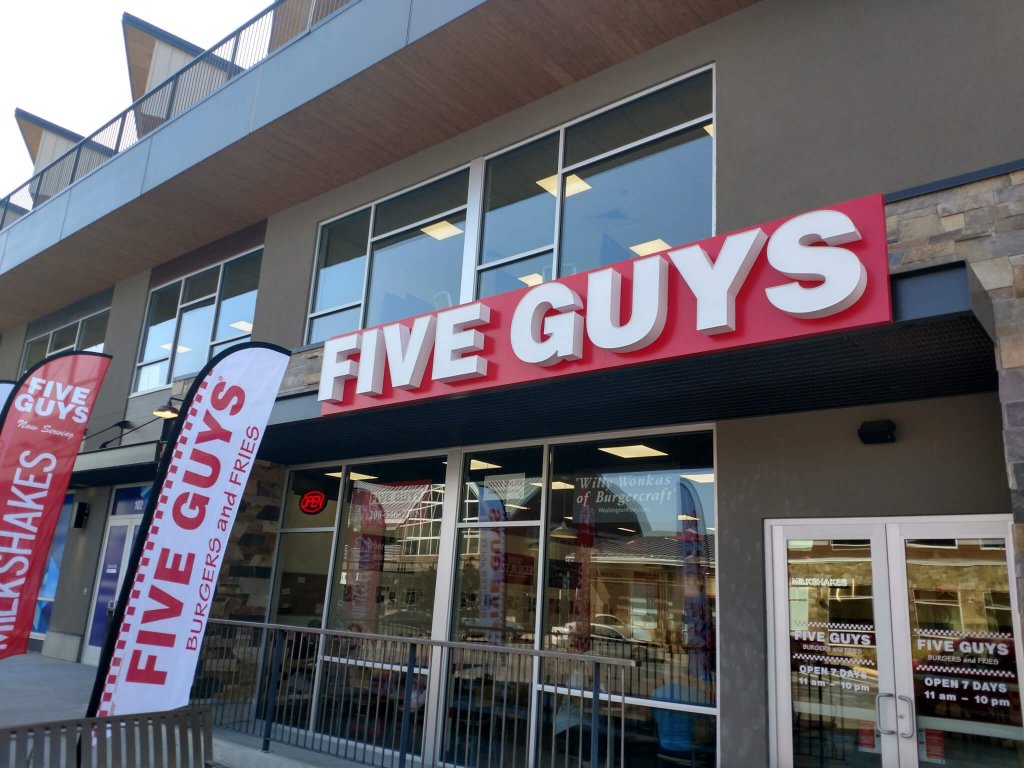 As the seventh location in Idaho and the first in Rexburg, Five Guys is part of a sweep of newcomers to Hemming Village. Arriving on the heels of the brand new housing on the upper levels, it precedes the opening of Righteous Slice Pizza and Rocky Mountain Chocolate.
If you haven't yet experienced the peanut oil fried happiness that is the Five Guys menu, now is your opportunity. An Explore Rexburg writer enjoyed a small order of Cajun-seasoned fries and a chocolate shake this morning in his first visit in years, to a very positive review.
"These fries are a revelation," he uttered, dipping his fingers, now nearly more seasoned than the fries, back into the bag. Five Guys, he later said, is the hero Rexburg both needed and deserved.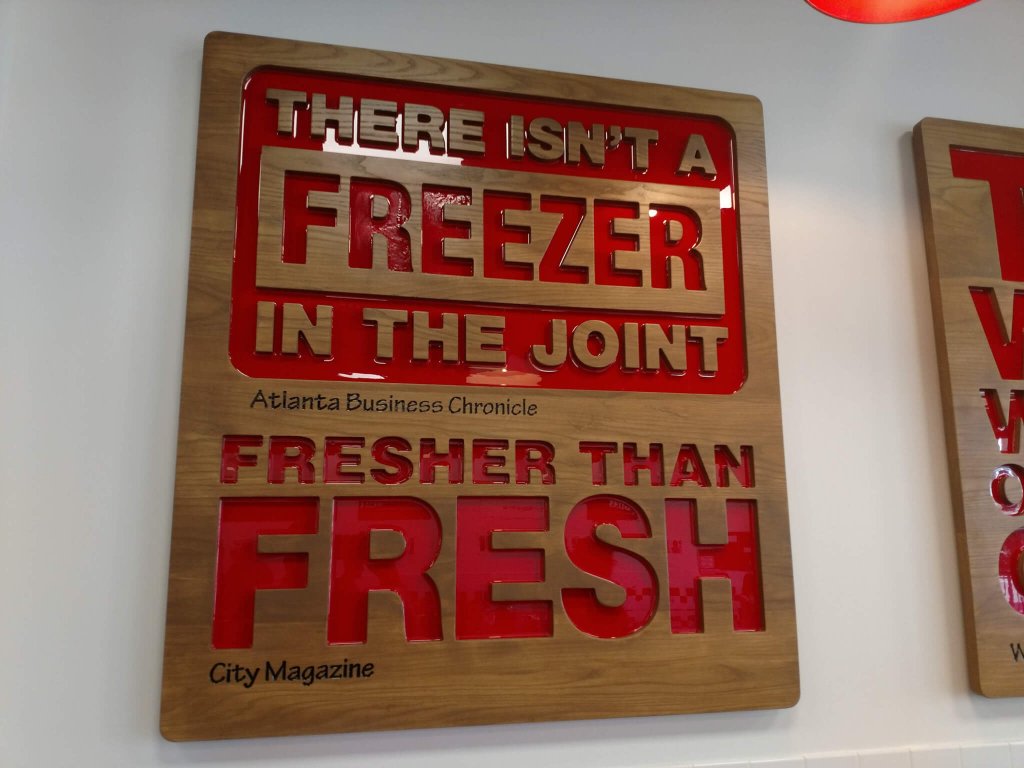 The signature item at Five Guys, however, is the burger. The Washington Post has called them "the Willy Wonka of Burgercraft". Everything is made fresh in-store that day, which includes the burgers. Plus, they keep their menu simple and flexible. However you like your burger, you can have it the way you like at Five Guys.
The workers at Five Guys Burger and Fries anticipate a big rush this weekend as BYU-I students return full-force to town. We encourage you to try them out, whether for your first or fortieth time, this week.
*Five Guys works closely with peanut-based products and peanuts themselves are a central figure in the store. If you have an allergy, we are deeply sorry you aren't able to try them out. Thankfully, there are other plenty of great burger places in Rexburg.