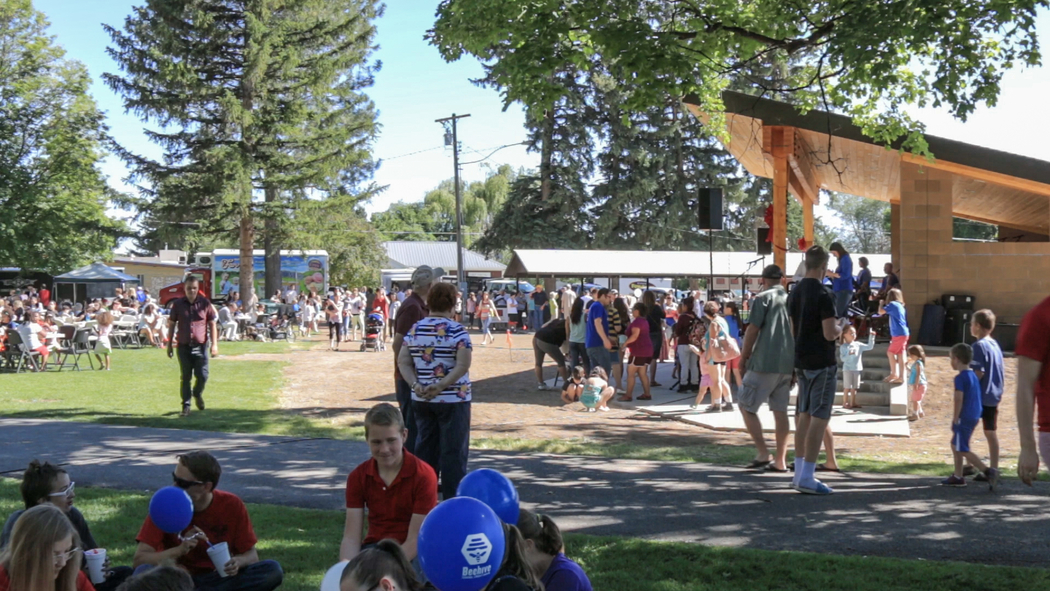 Rexburg's great summer tradition, the Beehive Federal Credit Union annual picnic, returns to Porter Park on Thursday, June 28. The picnic will go from 4-7 p.m. and include food, live entertainment, and numerous games and activities for the whole family.
The Beehive Credit Union Annual Picnic
The dinner will be catered by BYU-Idaho and includes roast beef with barbecue sauce, a homemade roll, fresh green salad, potato salad, lemonade, and an ice cream bar. Food is free for Beehive members and costs $5 for nonmembers.
An additional $5 wristband grants anyone unlimited access to the many activities, including Giant Zorb Balls, Bumper Balls, Nerf Arena, Water Slide, and Jousting. There are also many activities for children such as bounce houses, Fish Pond, Parachute, Duck Pond, Balloons, face painting, Angry Birds, and the Idaho Centennial Carousel.
Additionally, there will be a meet and greet and photo op with the characters Moana and Maui from the movie "Moana" from 4-5 p.m. They will also join the Happy Hula Dancers in a performance at the Beehive Pavilion.
Other entertainments acts that will perform at the Beehive Pavilion are the Madison High School Summer Band, Rix Stix Percussion Group, and Yellowstone Brass from 4-5 p.m., and the Jazz House Big Band from 6-7 p.m.
Community members can purchase tickets for $2 to participate in the Fish Scramble at 6:10 p.m., during which participants try to catch live, one-pound trout with their bare hands. Individual tickets for cotton candy or shaved ice are also available for $1.
At dusk, the evening of fun will finish up with a free movie and popcorn in the park. The film will be "Leap!", which tells the story of a girl's dream to become a ballerina.
Credit union members and nonmembers alike are welcome to attend and enjoy this community event.
More about Beehive Federal Credit Union & picnic
This annual picnic is not just a great time for the people of Rexburg to get together and celebrate summer; from last year's picnic, Beehive donated over $3,000 to the Primary Children's Hospital. The Beehive Pavilion, constructed in 2017 from donations from Beehive Federal Credit Union, has become a popular community venue for music, art, and more.
Beehive Federal Credit Union serves members of The Church of Jesus Christ of Latter-day Saints throughout Idaho, Wyoming, Montana, Washington, Oregon, and Nevada. To learn more about their services, visit their website.