[vc_row][vc_column][vc_column_text]Beehive's Annual Picnic gives back to the community while celebrating its members. Beehive Federal Credit Union will take the money that the community spends during the picnic this year and donate it to the Children's Miracle Network. A party with a purpose – what could be better?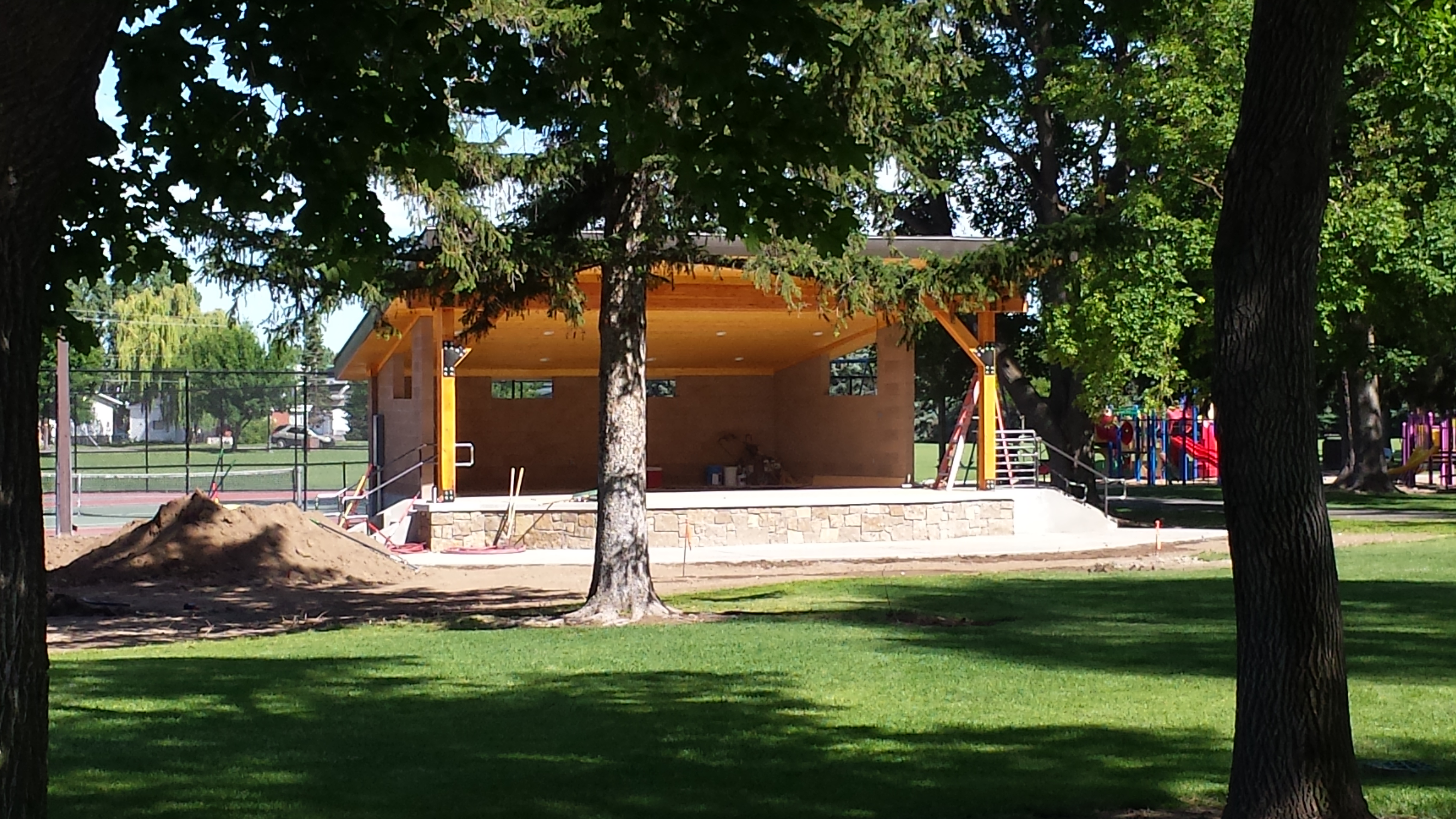 Details
This year's picnic will be held in Porter Park this Thursday (the 22nd) from 4-7 p.m. With a forecast of clear skies and a high of 78 degrees, weather won't be a problem. Beehive will serve a dinner of tri-tip beef, all beef hot dogs, salads, rolls, and ice cream for free to all members. Not a member? Not a problem – five dollars and you'll be able to eat.
However, it's not just good food and good weather. You'll receive a wristband with unlimited access to 13 different games for a $5 donation to the Children's Miracle Network. For donations of $1, you get cotton candy or shaved ice. You're also able to play in the fish scramble for a $2 donation.
Pavilion Ribbon Cutting
Have you noticed the new pavilion going up in Porter Park? Beehive started the project in December. The pavilion is meant to be a great place for people to watch entertainment (like concerts or performances) while relaxing in the shade. On Thursday at 6 pm (as part of the picnic), they'll cut the ribbon on it and then donate it to the city of Rexburg.
Beehive's Annual Picnic is the perfect family outing. While eating dinner and playing games, you can also teach your kids the benefit of giving to charity. We'll see you this Thursday![/vc_column_text][/vc_column][/vc_row]