This semester's IBC groups are up and ready to go!
IBC (or Integrated Business Core) companies have brought new products and food to BYU-Idaho for years. This semester's lineup is full of everything from yummy food to fun outdoor products. Each one has nine weeks to make revenue and try to be as successful as possible. They only have four weeks left so now is the time to make your way over to campus and support these companies!
---

Jurassic Wraps
Jurassic Wraps serves fresh wraps in the Kimball Building, Monday- Friday from 11- 2 p.m. They have 6 different wraps which all sound amazing like the Triassic — a Turkey Bacon Avocado Wrap — or their Caesarsaurus, which as you can probably tell by the name is their chicken caesar salad wrap. That's not all, though; to make sure you leave on a sweet note, they also offer a dessert wrap, the Cinnadon, which is a cinnamon bun style wrap.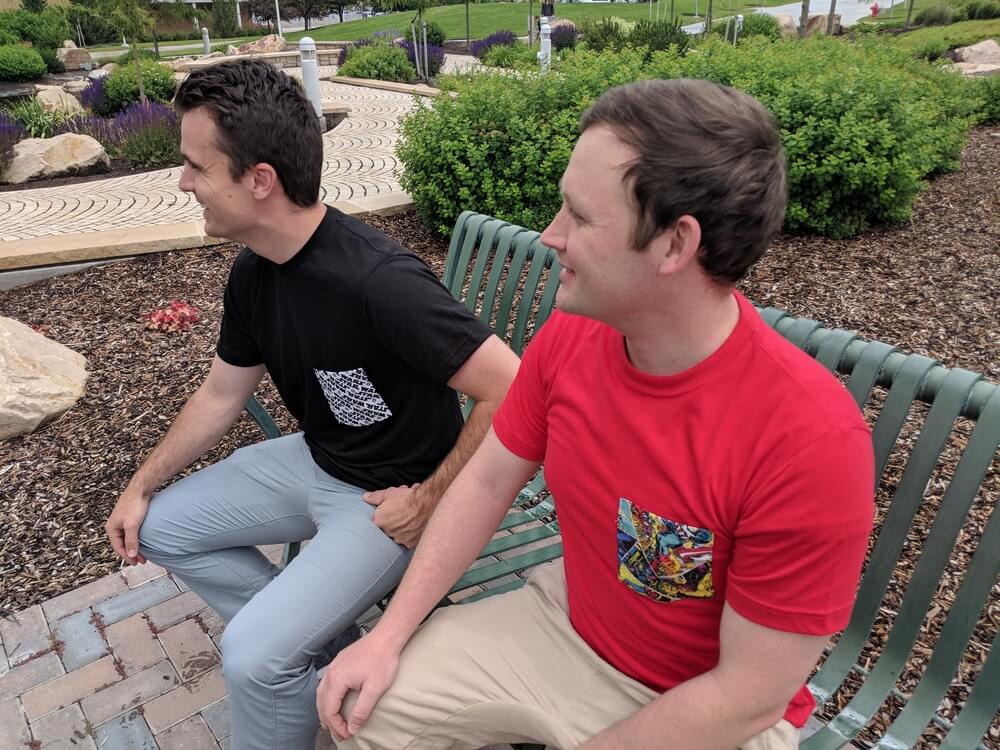 Joey & Co.
Joey & Co. is a customized pocket t-shirt company in the Manwaring Center next to the Lost & Found, and other times by the Billiards. They specialize in creating unique and trendy pockets for only $15!

Honu Life
Bringing a little bit of the island life to Rexburg, Honu Life sells inflatable hammocks. They are located outside the Clark building Monday through Friday from 11 a.m. to 2 p.m. You can use their hammocks in many places, from the forest to the Sand Dunes and even on water. Also, this week they started selling hats with different designs.

Laurel Bee
Laurel Bee offers customized jewelry right at their booth, including necklaces, bracelets and key chains. You can get anything stamped on it — a date, name, word, you name it. They are located in the MC by the skybridge Monday through Friday from 11 a.m. to 2 p.m.

Fantastic Foods
Fantastic Foods just made date night a whole lot easier! They prepackage portioned-out ingredients and deliver them to student's apartments (or homes) same-day. Their goal is to provide not just a great meal but a cooking experience for those who use their service. Currently, their prices for a 2-serving meal, including free same-day delivery, is $15. They also offer subscriptions that would average out to around $11.50 per meal for 2. Check them out in the Manwaring Center next to the Lost and Found from 11 a.m. to 2 p.m. on weekdays.
---
Also check out the other IBC groups, which include Shaves-shaved ice, Imperial Rice- teriyaki bowls, and Serenity bath bombs! To see what IBC groups have done in the past check out our post from winter semester.