Luke Purser was a sophomore at Sugar-Salem when he experienced something many teenagers dread: his best friend moved away.
"I was really struggling with feeling alone," Purser says of that time. "I didn't feel like I had too many close friends."
Now, Purser is finishing up his junior year and his peers have elected him to be student body president his senior year. However, despite things getting better for him, he still remembers those days of loneliness. And he doesn't want anyone to have to feel that way.
This is how Luke Purser started a kindness campaign at Sugar-Salem High School.
"I wanted to come up with something to give kids a chance to do something great," he adds. "To make them feel like they are doing something and so they aren't sad."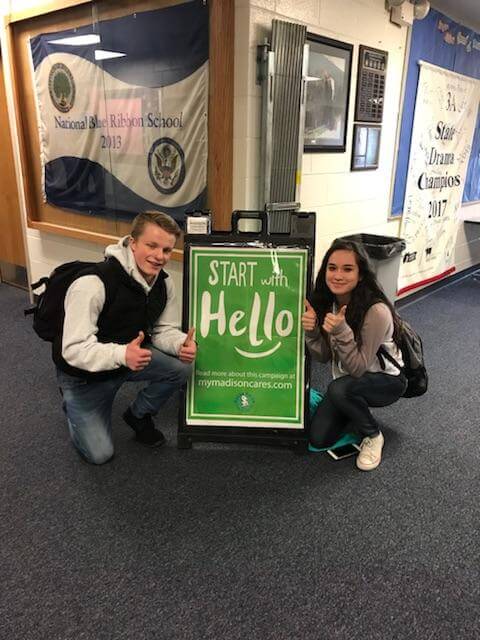 The Kindness Campaign
Studies have found that one out of every eight teens suffers from teen depression. This doesn't take into account the presence of hormones or the stress of dealing with new life responsibilities such as work, relationships, and continuing education. In fact, most if not all teenagers feel depressive symptoms whether because of these factors or actual major depression.
It is a complicated problem to tackle, but Luke Purser believes that kindness can definitely make a difference in a high school student's life, or anyone's.
"I feel like a lot of freshmen struggle, especially," he says.
Purser has worked with guidance counselors at Sugar-Salem High to collaborate on ideas on how to promote the kindness campaign. He shares these ideas on social media and also personally invites people to participate in the challenge.
"Every week there's a different challenge to remind kids different ways to be kind," Purser says. "There have been some kids who have told me that it really helps them. I'm really happy about that."
Purser also emphasizes that the kindness challenge is something everyone can participate in. He comes up with some of the weekly challenges, but a lot of the ideas come from peers as well.
"I want kids to feel like they're in charge of the kindness challenge too," he adds. "Like if they take part in the challenge that week, they're in charge of it, in a way."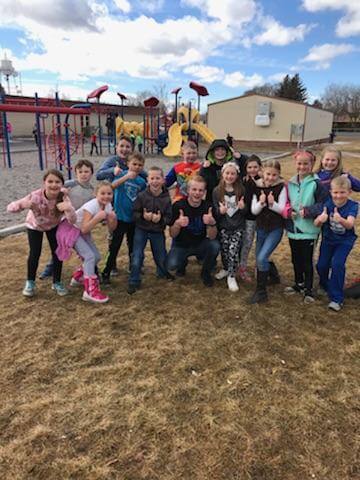 Spreading the message
Although Purser considers that the effect of the kindness campaign is hard to measure, he acknowledges that he has seen some positive results. Students have come up to personally thank him, and he has been encouraged by the number of people willing to participate in spreading kindness.
He also hopes to leverage his office of student body president next year to help further the cause.
"Our school doesn't have any leadership classes — all we have is a student body class," Purser says. "So I'm hoping to start a class that kids can be a part of, so the [incoming] freshmen have kids who will be there for them."
In addition to looking after future freshmen classes, Purser has strived to spread his message of kindness to even younger students. He has spoken at local elementary school assemblies, and even at a tumbling competition, of which he took part, at Madison Middle School. His message is always the same: the importance of kindness.
"My students came back from the assembly saying 'that Luke Purser is such an awesome kid,'" says Tammy Ostermiller, teacher at Adams Elementary and mother to one of Luke's friends. "There's not a single kid that doesn't feel welcome when he's around."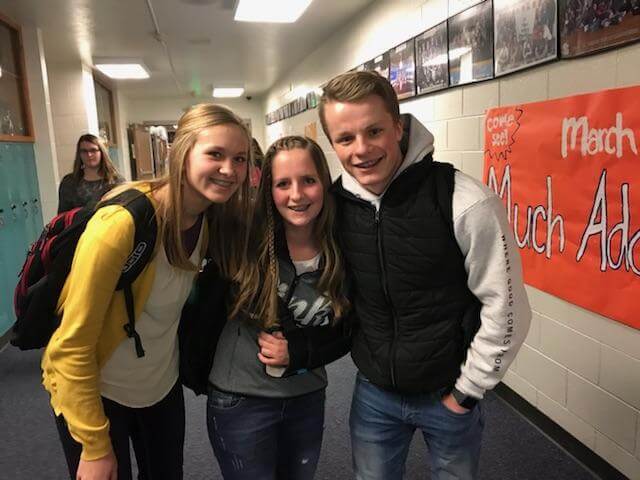 As someone who understands the loneliness many students feel at school, Luke makes an effort to leave no stone unturned with the kindness campaign.
"That's my main thing," says Purser. "I don't want anybody to feel alone."