[vc_row type="in_container" full_screen_row_position="middle" scene_position="center" text_color="dark" text_align="left" overlay_strength="0.3″][vc_column column_padding="no-extra-padding" column_padding_position="all" background_color_opacity="1″ background_hover_color_opacity="1″ width="1/1″ tablet_text_alignment="default" phone_text_alignment="default"][image_with_animation image_url="4260″ alignment="" animation="Fade In" box_shadow="none" max_width="100%"][vc_column_text]Photos via Van Visual Media for Explore Rexburg
Last year's baseball season may have technically finished months ago, but the Madison Varsity Baseball Team has not taken the respite that the rest of us have.
Three days a week, throughout the long, Rexburg winter, these guys are practicing in the gym. The team can be found hitting, fielding, doing band exercises, and more. For much of the Madison Varsity Baseball Team, this is their senior season. And they aim to make it count.
"We expect perfection from ourselves and from each other," says shortstop Hayden Leatham. "I think going into this year, that's our biggest thing, just how much we are expecting from ourselves and from the season. Especially it being our senior year, we want to make the most of it."
For the most part, the Madison Varsity Baseball Team is comprised of the same group that has been playing together since they were nine and ten years old. Most of them started out with Willy Berry, now principal at Hibbard Elementary. But for the majority of the ride, they have been under the coaching of Art Morales.
"I coached against Willy in city league," Morales said. "And he asked me, 'Hey, I've got a travel team, you want to take it over?'"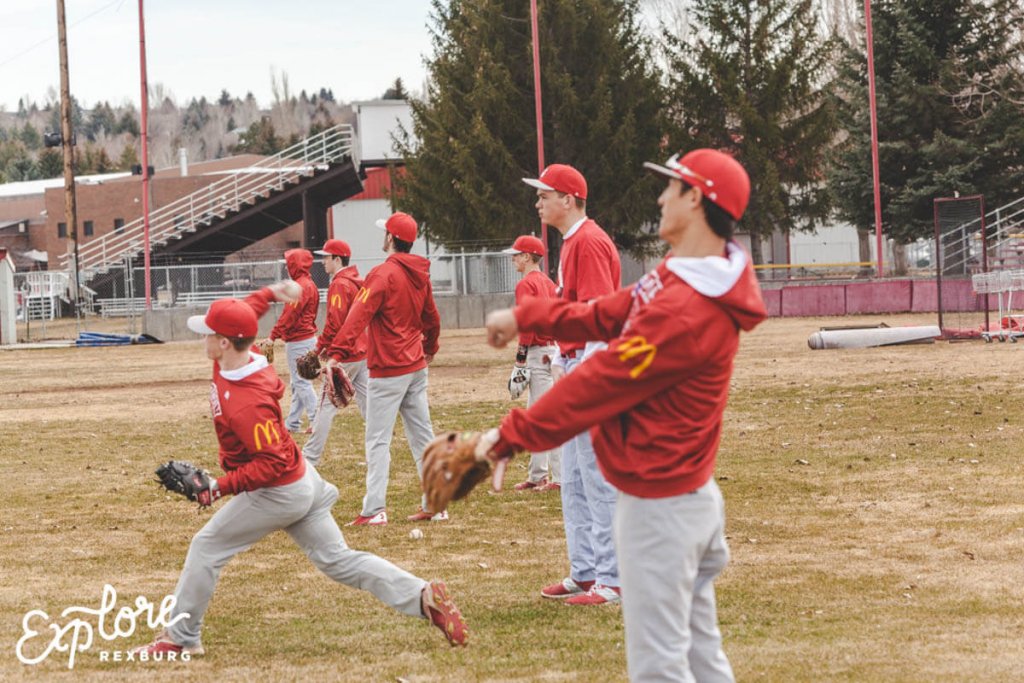 Also with the Madison Varsity Baseball team is assistant coach Rob Lindstrom. Together he and Morales have coached the team for five years. But for the seniors' last year, Morales had an idea that would complete the cycle for the boys' journey.
"I said (to Rob), what better idea than to see if Willy Berry wanted to come back on?" Morales said. "And now he's coaching with us this year…He started the kids, I took them over, and now we're both going to see them out."
Coaching staff isn't the only thing making its return this season. Matt Bolingbroke, senior pitcher, was just one vote away from being Pitcher of the Year last year as a junior. Morales believes this is just the impetus Bolingbroke needs to make this year particularly extraordinary.
"He's got a chip on his shoulder this year," Morales said.
Bolingbroke looks forward to the time he will spend out on the mound this season.
"I just flat out like being out there and having that one-on-one battle," Bolingbroke says, "and knowing that if I just control and hit my spots, then I can just dominate a team."
However, All-Star of the Week winner and one of the best pitchers in the state that he is, Bolingbroke is just one of the amazing talents on the team. And with the team being so close to a state title last year, falling to Lewiston, they're collectively ready to play hard.
"Baseball's definitely a momentum sport," said Leatham. "We have a lot to offer this year. We have some good arms and some guys that can hit the ball really well."
"I feel confident, with the schedule we prepared, to be ready for state," Morales added. "We gotta get there first, but we're trying to get them all the tools we can."
Pitch Count
One of the tools that Madison's Varsity Baseball team has this year is a new rule regarding pitch count at the high school level. For the first thirty days of the season, the pitcher cannot throw more than 88 pitches per game. Here is how the number of pitches versus the amount of "rest time" breaks down:
71 – 88 pitches: three days rest
50 – 70 pitches: two days rest
29 – 49 pitches: one day rest
0 – 28 pitches: no mandatory rest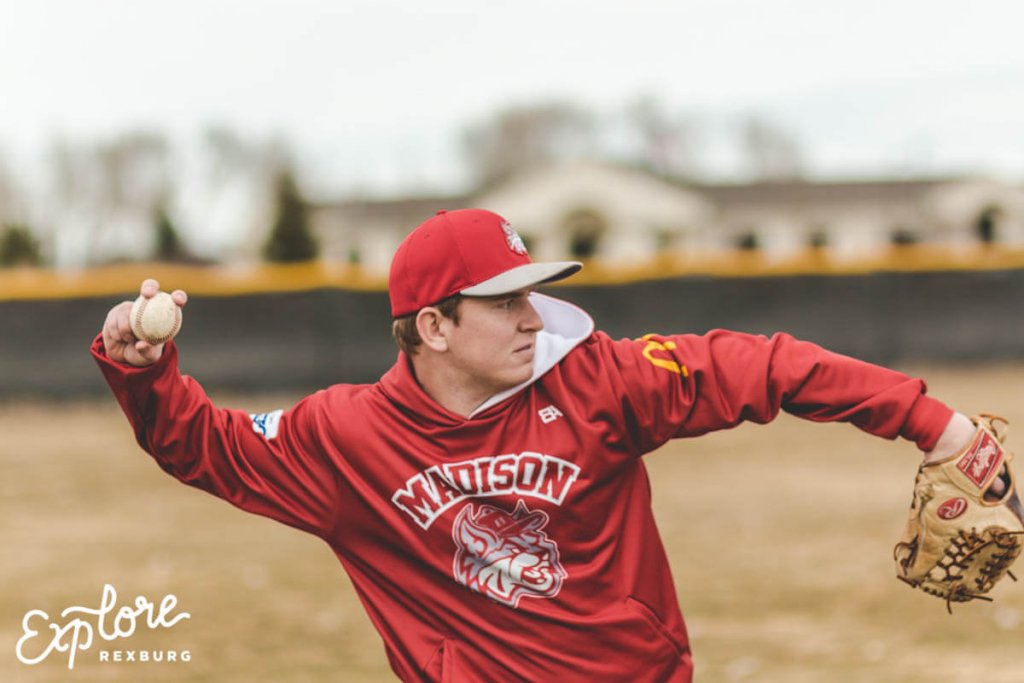 Even if a pitcher throws between zero and 28 pitches, no pitcher can throw three consecutive games. Despite the coaches' concern that this hinders the possibility of developing a really good starter, Morales sees it as an improvement.
"I've just seen too many kids throw too many pitches and it hurts the kid in the long run," he said. "A lot of coaches get caught up in the moment and want to win, rather than do what's best for the kid."
Morales says that he has always had a 100 pitch limit on his pitchers anyway, and of the eight pitchers he has in the bullpen this year, he feels confident that they could all do well pitching for Madison.
Morales' confidence in his team is not just faith-based as a coach either.
"Everybody hates Madison," Morales said of his team's competitiveness. "It doesn't matter what it is, everybody circles that calendar date. Madison. And now we have an extra 'x' on our back as the defending district champs."
Bolingbroke is equally optimistic about the competitiveness of the conference, and in particular, how well they will do.
"We're a bunch of guys that like to have fun," he said. "We like to play with a lot of energy out there, and it can be pretty entertaining to watch."
As for the future of the team and its players, Morales believes that the juniors' talent means great things for Madison Varsity Baseball for this and next season. He speaks highly of the potential of the graduating seniors as well, the players he has coached over the past eight years.
"It's bittersweet to see them go, but at the same time I'm excited for what their future holds," Morales said.
"We're gonna have a fun team this year," Morales says. "We're gonna have some diving plays, we're gonna have some dominance on the mound, and we're gonna have guys hitting well. It should be really fun to watch."
The Madison Varsity Baseball team faces off against Skyline with an "away" game, at 4 p.m. The team's energy, talent, and fierce love of the game are guaranteed to make this and all their games a great competition as well as a reason to come out and watch, despite the chilly Rexburg spring.
"Sit through the cold," he adds, "and you're going to leave the ballpark saying, 'Man, that was awesome,' versus, 'Aw, it was just another baseball game.'"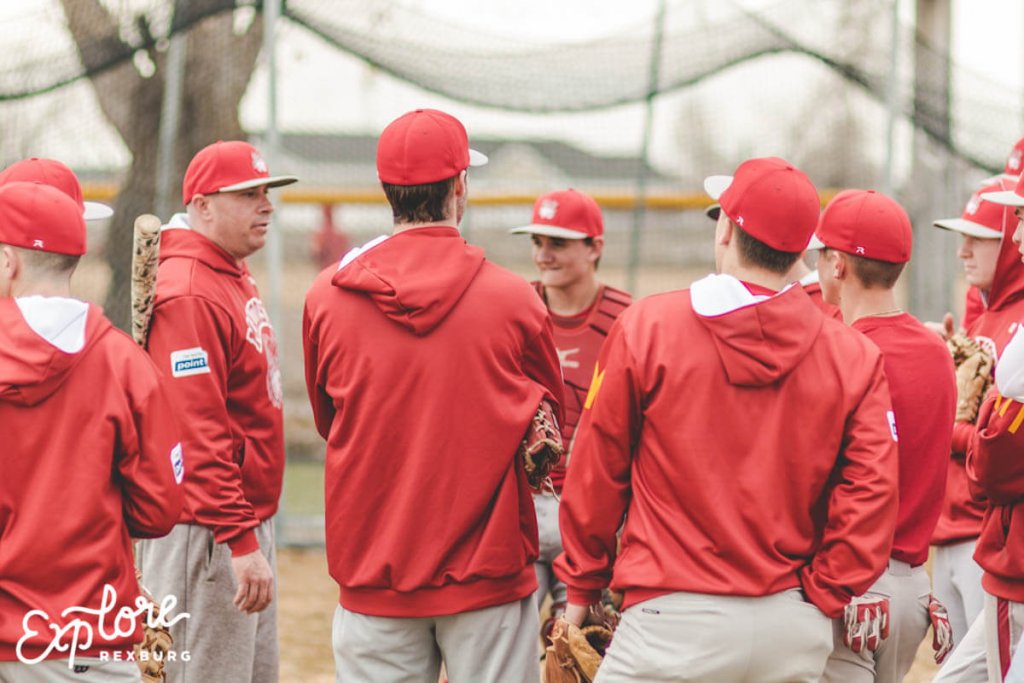 [/vc_column_text][/vc_column][/vc_row]