More and more restaurants come to Rexburg all the time. These new arrivals offer a wide variety of foods, many of which we hadn't seen in town before.
But today is National Hamburger Day. So we're here to talk about all the delicious places to eat a burger in Rexburg.
We decided to divide the burgers into two camps: fast food, and sit-down. Each has its place. Sometimes, you need to grab something on the run. Other times, you can afford to sit down in front of a menu and pace yourself.
Above all, our goal on this day of days is to present you with all the burger-munching possibilities in Rexburg.
*To keep things simple, this article refers to beef patties only, excluding chicken, turkey, or fish burgers. Please forgive us.
---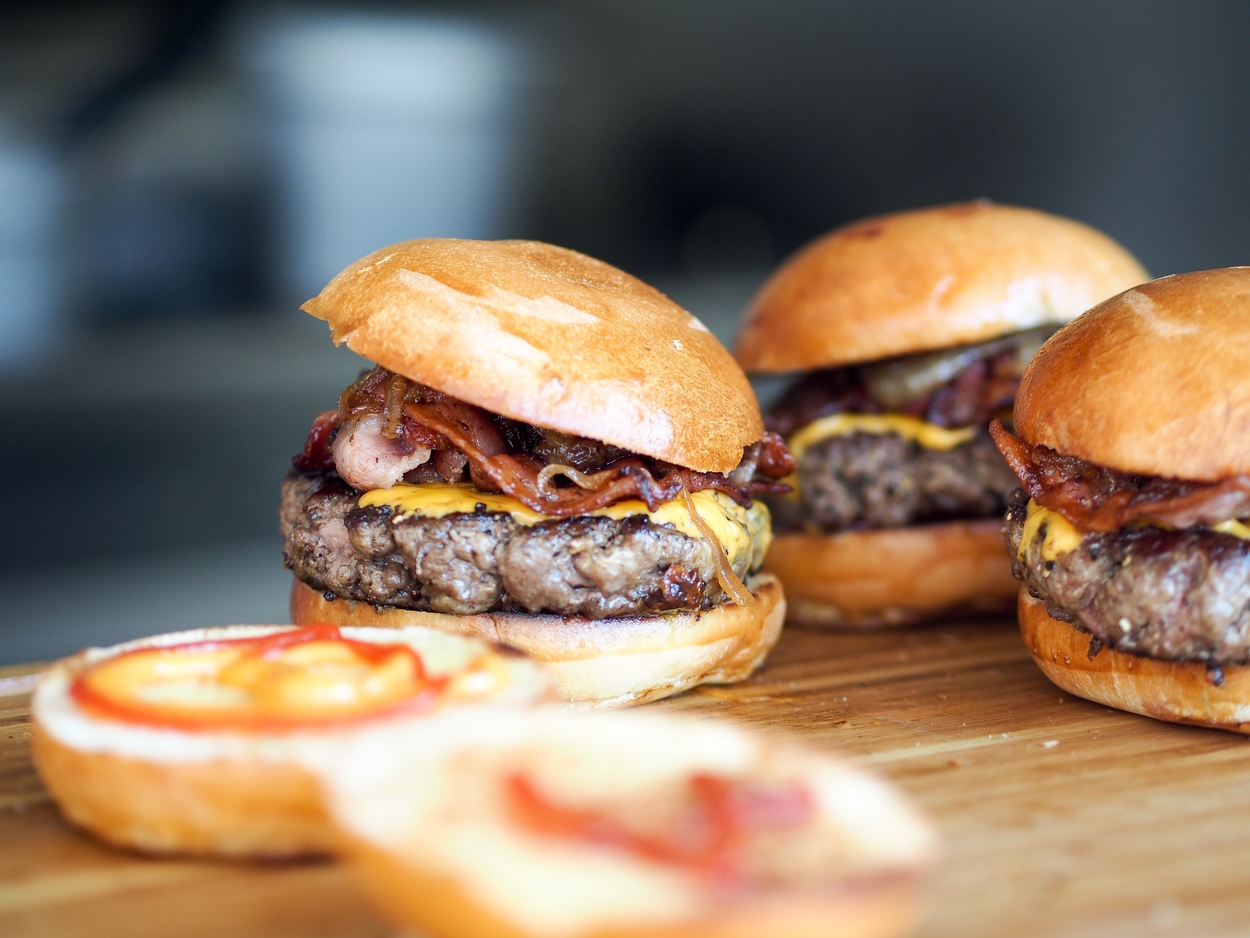 Fast Food Burgers
We strive to be all-inclusive with our lists. Therefore, we feel a duty to include fast food burgers here. Don't get us wrong, we love a good Big Mac just as much as the next guy. But for the heavy-hitting local favorites, proceed to scroll or swipe down.
McDonald's
As the highest-grossing fast food chain in the nation, McDonald's is sure to leave its footprint in Rexburg. And it does at two locations, at the corner of Yellowstone Highway and University Boulevard and on 2nd East. But everybody knows this.
Burger King
No one goes to one fast food chain over another on the basis of nutrition. But with Burger King burgers as a whole delivering less sodium and calories, perhaps this has some allure with you. The taste is similar, and the convenience comparable. With multiple options, BK lets you have it your way.
Sonic
New to the burger game in Rexburg, Sonic also offers multiple variations to its burger selection. Singles and doubles, bacon and no bacon, regular and junior, they do it all. Wash it down with a frozen limeade and you're in business.
Wendy's
Tried one, tried them all? Arguably, yes. But Wendy's does shake things up a little bit. There are many places to get bacon on your burger, but only one Baconator. The menu also includes Dave's Single, Double, and Triple variations. Wendy's beef is also never frozen, so there's that!
Jack in the Box
Yet another fast food burger offering is Jack in the Box. From their Jumbo Jack to Outlaw Burger, they mix up your classic burgers with some exclusive recipes. If it's got Jack in its name, you can't get it anywhere else.
Freddy's
The arrival of Freddy's is still fresh on our minds, hearts, and palate. They are famous for their steakburgers, which not only sets them apart from the pack but makes them uniquely delicious.
---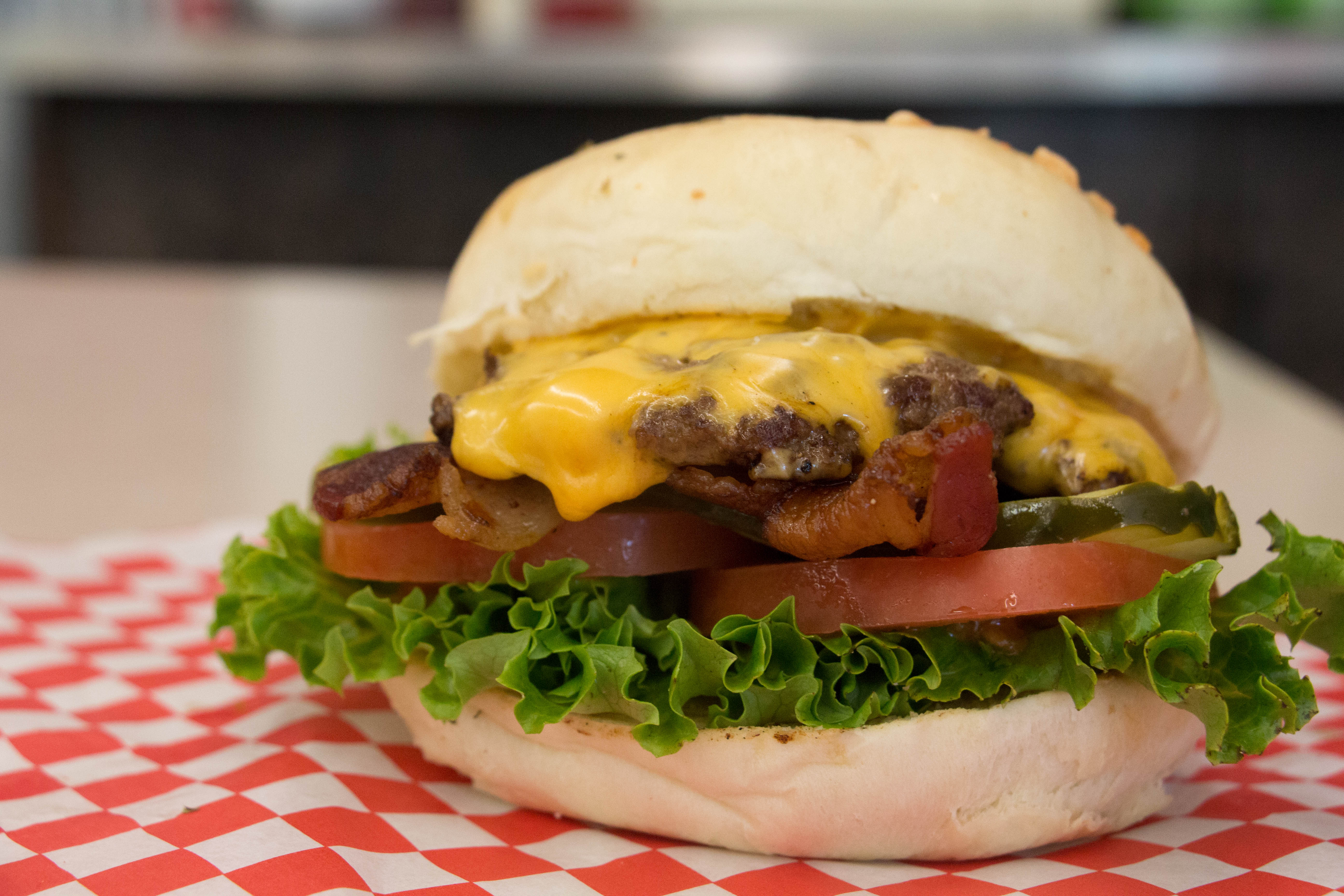 Restaurant Burgers
This is the meat of the article. The best burgers in town won't come from a fast food joint but from one of Rexburg's many homegrown establishments.
Big Jud's
A short drive out of Rexburg in the community of Archer, Big Jud's is a legend. It began in Boise and made its way over to our neck of the woods, and we are eternally grateful. Its burgers mean business, as evidenced by the classic Big Jud challenge: a 1 OR 2 lb. burger with fries (or tots) and a drink.
The menu features other mouth-watering burgers as well, including the Bleu Bacon Burger, Hot Buff Burger, and more.
Blister's BBQ
Our very own local Carolina-style barbecue joint also offers delicious burgers. They keep it simple there. The Blister's Burger comes with all your normal fixings, and you can add additional meats and toppings for a small extra price. If you already are sure you like their pulled pork, brisket, and other offerings, give the Blister's Burger a try!
T-Rex Burgers
T-Rex Burgers is one of the latest arrivals in both food trucks and burgers. Having opened in April, they recently just sold their 2000th burger! And for good reason…they bring a delicious new dynamic to the burger game! Just tell them how you like it, and they'll fix you right up.
Da Pineapple Grill
Although you may know them primarily for their sushi and Hawaiian entrees, Da Pineapple Grill makes, in the author's opinion, some of the finest burgers in town. In keeping with the Hawaiian grill, they serve up a delicious Teriyaki Burger as well as Da Tiki Burger. The latter is a seductive concoction that is absolutely worth a taste. Break from your tradition of sushi, and try out a burger!
The Hickory
We would be remiss not to include this local hotspot on our list. When it comes to all things barbecue, The Hickory has got it .Their burgers run the gamut of all burgers you would hope to find on a menu. But they also have their own unique offerings. The Honey Badger Burger, the Brisky Business, and the Big Belly Buster are just a few of these. Caution: the Big Belly Buster is aptly-named.
Redd's Grill
Redd's Grill is considered by many locals and students alike to offer up some of the best burgers in town. You'll find them at the Teton Lakes Golf Course, but a day on the greens isn't required to feast here. Whether it's the Nostalgia Burger, the Rebel Burger, or anything in between, Redd's is a true Rexburg gem.
---
National Hamburger Day
'Nuff said. If you have the means and appetite, review this list carefully and make your lunch or dinner plans. Do it for America. It is National Hamburger Day.
Article updated 9/11/2018 because, unfortunately, The Burg has not reopened despite months of wishing, hoping, and waiting.