This is an opinion piece created by two interns at Explore Rexburg. It does not utilize a ranking system and is in no way intended to pit any restaurants against one another. The main list is comprised of the restaurants they were able to visit. The purpose is to illustrate all of the dining options that Rexburg holds.
If you've ever uttered the words "Rexburg has nowhere good to eat," then this article is for you. This semester we took it upon ourselves to explore Rexburg in the most delicious way. We decided to eat our way through town. While there are still plenty of places to try, we compiled a good list here for you to try when you're stumped. Next time your significant other or friends can't decide where to eat, reference this article for some assistance.
These slices have a flop and a flavor that is different than anything in Rexburg. Go try their fresh, and certifiably Italian, yummy pizzas! Check out their Facebook page.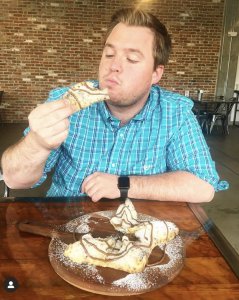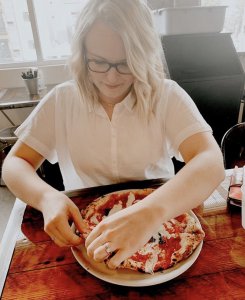 Cookies so yummy your grandma will be jealous! From the classic chocolate chip cookies the size of your head to fun and unique flavors, this will be your place if you're a cookie person.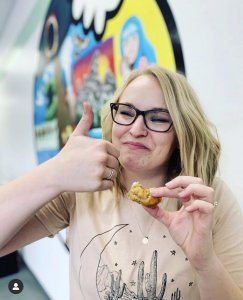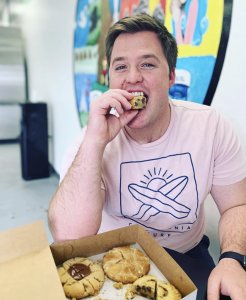 Homemade bread and bold flavors melted all together in a sandwich! Really, what more could you ask for in an artisan grilled cheese?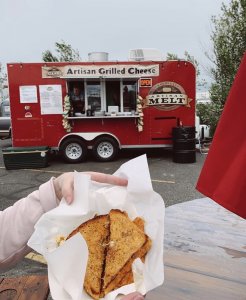 A Rexburg classic that's known for their fresh sourdough bread sandwiches and tasty custards. Not to mention the nostalgic feeling of sitting in your grandma's kitchen in 1994.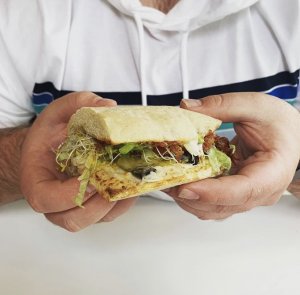 They have new summer flavors that are unlike anything you have ever had before. Try a combination and let your taste buds go wild!

Yes, believe it or not, McDonald's made our list. Why, you ask? Because we have all been to McDonald's but how often have you ordered something other than your go-to Big Mac or McDouble? We suggest trying something from their international menu, it's out of this world! Or, at least out of this country.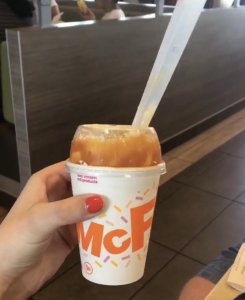 No need to go south when you are craving Brazilian food. Padaria offers tasty treats and Brazilian street food right here in good ol' Rexburg.

With a constant flow of new flavors, this staple and childhood favorite offers so many dreamy drinks that can transport you to a tropical paradise.

From the classic old fashioned to their blueberry donuts, Paradise Bakery has it all. They even have the sweet & savory combo in the maple bacon bar! Don't forget to grab a bottle of Reed's Dairy chocolate milk to go along with your order.

Among the wide variety of taco trucks in Rexburg you'll find a few Mexican restaurants as well. And even though Taqueria El Rancho as a bus as well, #2 is an actual restaurant and it's muy delicioso! It's inexpensive and delicious, perfect for a student on a budget.

Flat Rock is one of the newer restaurants in town. As part of The Hickory, they serve delicious custom pizzas. Think of it as the Subway of pizza places where you can add whatever toppings you want! It's sure to satisfy even the pickiest pizza eater.

T-Rex Burger is simple and tasty. It's everything you want in a burger. You can add a variety of toppings to your burger and they offer different patties such as a bacon burger. They even have a spicy patty!

June's Place | 259 N 2nd E St, Ste. B
Welcome to our newest addiction. June's Place is a hidden gem here in Rexburg. They offer so many drinks, sandwiches, and treats. June's Place is the hometown coffee shop you've always dreamed of, but with many options for non-coffee drinkers. They even have sugar-free, Celiac-friendly, and dairy-free options as well.

Idaho Burger Grill | 235 E Yellowstone Hwy Ste. B, St. Anthony
Fresh thick-cut fries and a big juicy patty are all packed into the branded burger here. These burgers will leave your mouth wanting more. Located north of Rexburg in St. Anthony and definitely worth the drive!

Runnin' 4 Sweets could be easily missed while driving down Main Street in Rexburg, but we definitely don't want you missing this place. They carry international treats and goodies that you can't find anywhere else. If you have a sweet tooth, like us, you'll be runnin' to this candy and soda shop ASAP.

Paragon Cafe | 450 E Main St (Located in Madison Memorial Hospital)
Hospital food never tasted so good! You sure won't leave hungry from here. Swing by on a date or make a pit stop when you take your friend to the ER for the minor injuries they sustained in their intramural soccer game.

Holy cow. We'd like to thank the creators of Crispy Cones for bringing this delicious magic to Rexburg. These mouthwatering treats are something you'll have to experience to really get what we're talking about. These are a must-try on our list.

Redd's Grill is located in a place that you might not initially think of when deciding where to eat. They're located inside the Teton Lakes Golf Course clubhouse. But don't be fooled, the service is fast and the food is fantastic!

We can't say enough great things about Blister's BBQ. It has to be some of the most amazing BBQ in southeastern Idaho. Located inside a gas station, this nationally recognized BBQ is something you won't want to miss out on. Their hand-cut, fresh fries are a must along with their Carolina-inspired smoked meats!

The perfect place to grab breakfast. JB's is friendly, accommodating, and most importantly, delicious. We had stuffed french toast, hash browns, eggs, pancakes, and more all at a reasonable price!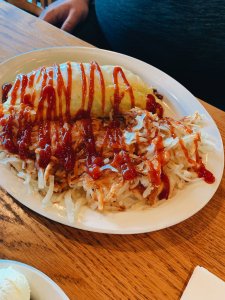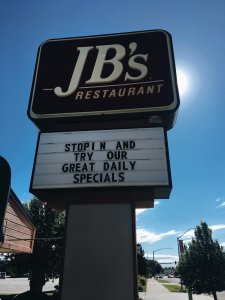 Other options that we didn't get around to trying: