Breakfast. It's the most important meal of the day. And if you do it right, it can also be the most mouthwatering.
More than you might think, there are many places to eat breakfast here in Rexburg. All you have to do is look. And today, we aim to help you in your search, and in deciding where to get your breakfast.
Here are some of the top places to get breakfast in Rexburg.
*Editor's Note: To simplify things, we have chosen to exclude fast food breakfast from our official list. You can, however, get some delicious, fast breakfast items from McDonald's, Burger King, Subway, Taco Bell, Jack in the Box, and more.
---

Paradise Donuts
Donuts are more than just a tasty treat, they also make a filling and satisfying breakfast food. Though obviously not the healthiest option, donuts from Paradise Donuts are nonetheless some of the best of the best. Get a boxed dozen with some amazing Reed's Dairy chocolate milk and you are set until lunch.

JB's
JB's Family Restaurant attends to you for every meal of the day, and they start it right with breakfast. Get some classic breakfast offerings such as omelets, pancakes, toast, and different types of meat and wash it down with some orange juice or coffee. JB's gives Rexburg the classic diner experience, and a satisfying breakfast to boot. They also open early, at 6 a.m., for all you early birds out there.

Frontier Pies
Don't let the name fool you — Frontier Pies isn't all about the pies. A veritable family restaurant, Frontier Pies has all the bells and whistles for each meal of the day. Different skillet and omelet options give you a wide variety of choices to start your day off. Or go for something more "bready": pancakes, French toast, English muffins, or cinnamon rolls.

Great Harvest
If you're looking for something smaller and sweeter, Great Harvest has all the goodies. Scones, cinnamon rolls, and pumpkin chocolate chip muffins are just a few delectable items in their bakery. While you're at it, pick up some delicious freshly baked bread.

Gator Jack's
Did you know Gator Jack's has a complete breakfast menu? Whether you just want the classic eggs, bacon, and toast, breakfast burritos, or some biscuits and gravy, Gator Jack's is a great place to stop for some breakfast.

Frisky's
Though they don't offer traditional American breakfast items, the freshness you'll find here can make for a great start to the day. Here you can build your own Frisky Bowl; just pick your base of acai blend and granola or vanilla yogurt and granola, then pick three fruit toppings and one additional topping. These bowls are packed with nutrients and taste amazing.

Maverik
When in doubt, you can always stop by the closest Maverik for something hearty. Breakfast burritos, muffins, drinks, and more are available for a quick bite while you gas up your car.

Winger's
Winger's believes in serving up large portions for a low price, and this applies to their breakfast as well. Try out the Trash Hash or the Denver Omelette if you wake up with a lively appetite. As a favorite local spot for dinner, try them out for their breakfast as well and you will not be disappointed.
---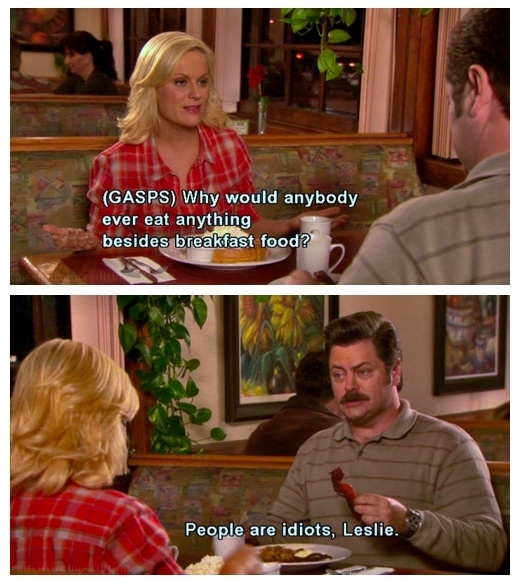 We are passionate about a good, hearty breakfast here at Explore Rexburg. Something about starting your day off with some of your favorite foods invites a good remainder of the day. Breakfast cereals and bars have their place as well. But for a little extra pizzazz, this list should be a good starting place for you.
Already moving onto lunch? Try our picks for some of the best sandwiches in Rexburg.