Is there a more genius food than the taco? All at once a finger food, appetizer, full meal, and late night snack, tacos are proof that "life hacks" are not just a modern trend. Before nutrition bars, protein shakes, bagels, etc. some mastermind scooped some meat up with a tortilla on his or her way out the door and invented the glorious taco. To that unsung hero, we sing. For today October 4th is National Taco Day.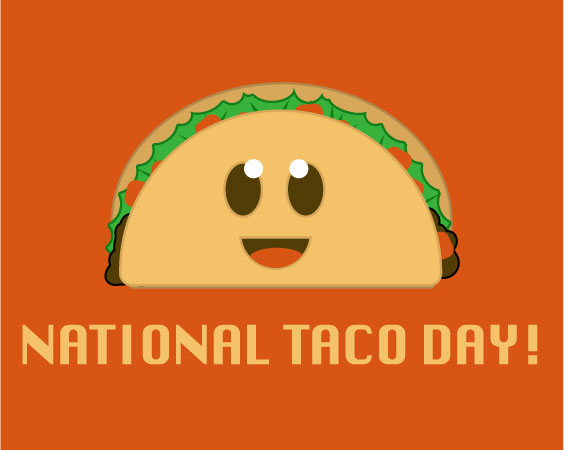 Really, there is no point to gild the lily any further on the subject of tacos. It is necessary, however, to acknowledge just how many delicious variations there are. Whether they be fish, wanton, steak, chicken, beef, or bean; whether the tortilla be corn, flour, U-shaped or flat, handspun or store-bought; whether the toppings include radishes, onions, cilantro, cheese, tomato, or cole; whether the sauce is red or green — there are few wrong ways to eat a taco.
And, as you know, the tacoscape of Rexburg is fertile. Here are the different places you can go around town to have a taco: Taqueria El Rancho (the establishment and one of two taco trucks), Casa De Ochoa, Cafe Rio, Taco Bell, Taco Time, Costa Vida, Applebee's, Ramirez, and Gringo's.
We would go more in depth, but there are tacos to be eaten and daylight's a-wastin'. Happy National Taco Day, friendo!