Want to learn all about Rexburg parks? Continue reading to find out about the types of parks Rexburg has, where they are located, and which ones are best suited for your needs!
Porter Park
Located in the middle of town at 2nd and 3rd West, this is definitely one of the most popular parks in Rexburg. Half covered with trees and foliage, this is the perfect place to set up a hammock or try slacklining.
This park conveniently has two covered pavilions with benches and tables. These spaces are free for you to use, but can also be reserved for larger parties or events. Porter Park also has a basketball court and two tennis courts. There's a jogging path that goes around the whole park. On the west side of the park, there's an open field. This is perfect for groups of people to come and play all types of sports and games.
One of the best features of this park is the Idaho Centennial Carousel. This is located in the southwest corner of the park, and is the only carousel in town! Each ride is $1.25, or if you are with a large group, you can rent the carousel online. The carousel is open from 12:00-7:00 p.m. Monday to Saturday. It opens on Memorial Day and runs through Labor Day.
Splash Pad at Porter Park

There's also a Splash Pad at Porter Park. Similar to the carousel, the Splash Pad is open from Memorial Day to Labor Day. Hours of operation are from 10 a.m. to 9 p.m. daily. It's located right next to the Carousel. The Splash Pad features playground equipment with sprinklers and other fun water features. Water shoots down the slides and there are sprayers located all over the Splash Pad. It's the perfect place to take the kids to cool down on a hot summer day! There is no cost to enjoy this wonderful facility.
---
Smith Park

Located near the hospital on E Main St, Smith Park is another popular park. It is not as busy as Porter Park, so this is a great place to go when Porter Park is overrun with people.
There's a tribute to veterans called Veterans' Freedom Memorial. This memorial recognizes the sacrifice of all the veterans in the United States. It specifically honors the veterans from Madison, Jefferson, Fremont, Teton, and Clark counties.
On the southwest corner of Smith Park, there are basketball and tennis courts. There are two baseball diamonds located on the north side of the park. There's also a swing set, playground, and pavilions available for rent or use. If you want to go on a walk or go run, a trail runs the perimeter of the whole park.
---
Riverside Park
Riverside Park is located right next to Rexburg Rapids. With its three soccer fields, this park is perfect if you want to play a quick pickup game. There's also a community garden at the front of the park. It's the perfect place to relax after a long day at Rexburg Rapids.
---
Park St. Park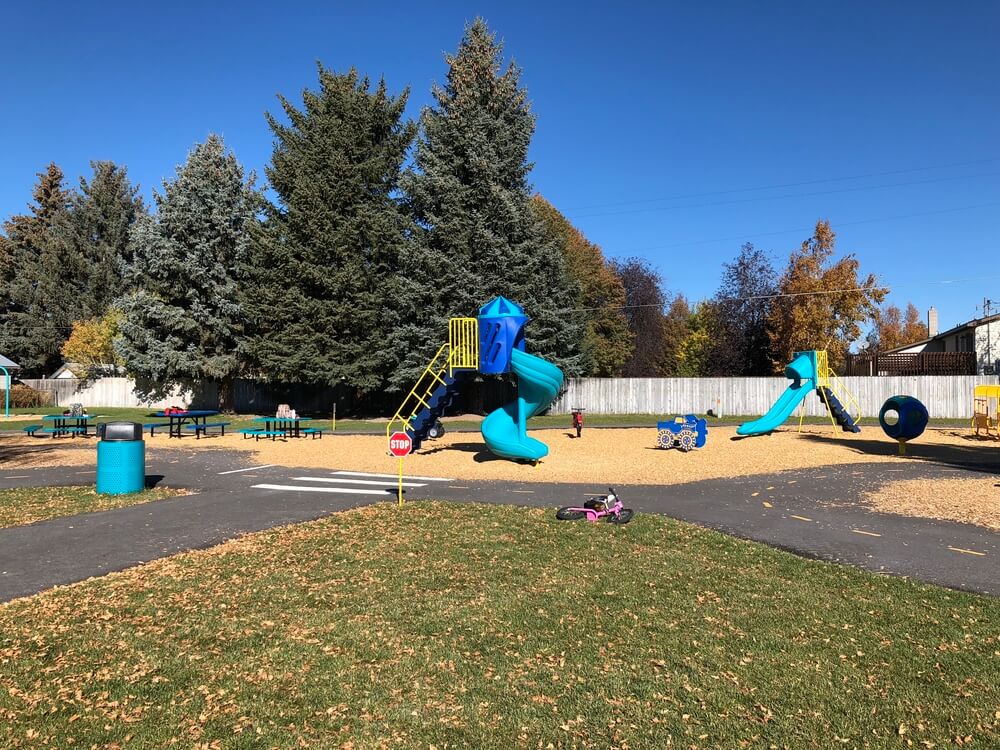 Once basically an open field and now a fun playground, Park St. Park has changed a lot in the past year or so. This neighborhood park has had a big makeover with the addition of jungle gyms, swings, and a "car path" for the kids to play pretend. Park St. Park is a perfect place for small children, or to go relive the good old days of your childhood.
---
Evergreen Park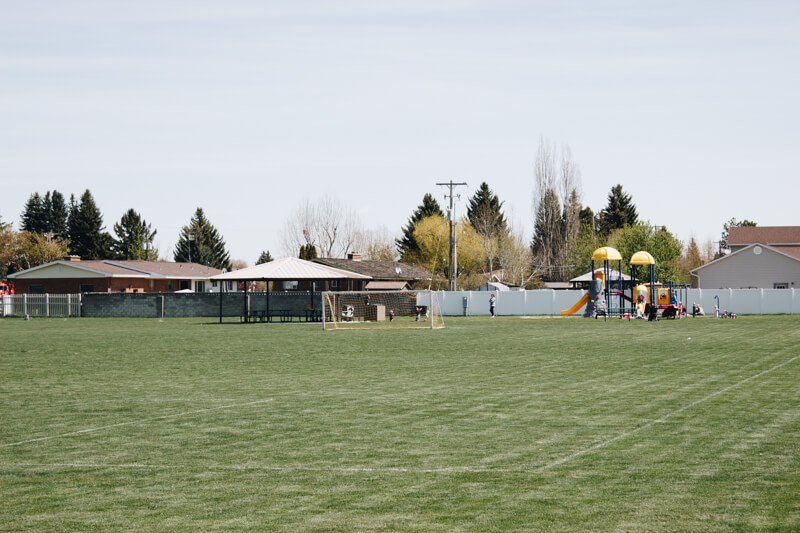 Evergreen Park is located right on Main Street right across the road from the Rexburg Municipal Golf Course. The park is simply a large open field with a playground on the east side. Nestled up against a quiet neighborhood, this park is the perfect place for families to come and relax. Or, grab a group of friends and come play a game of soccer on their soccer field. This is one of many Rexburg parks with a beautiful and large grassy area.
---
Nature Park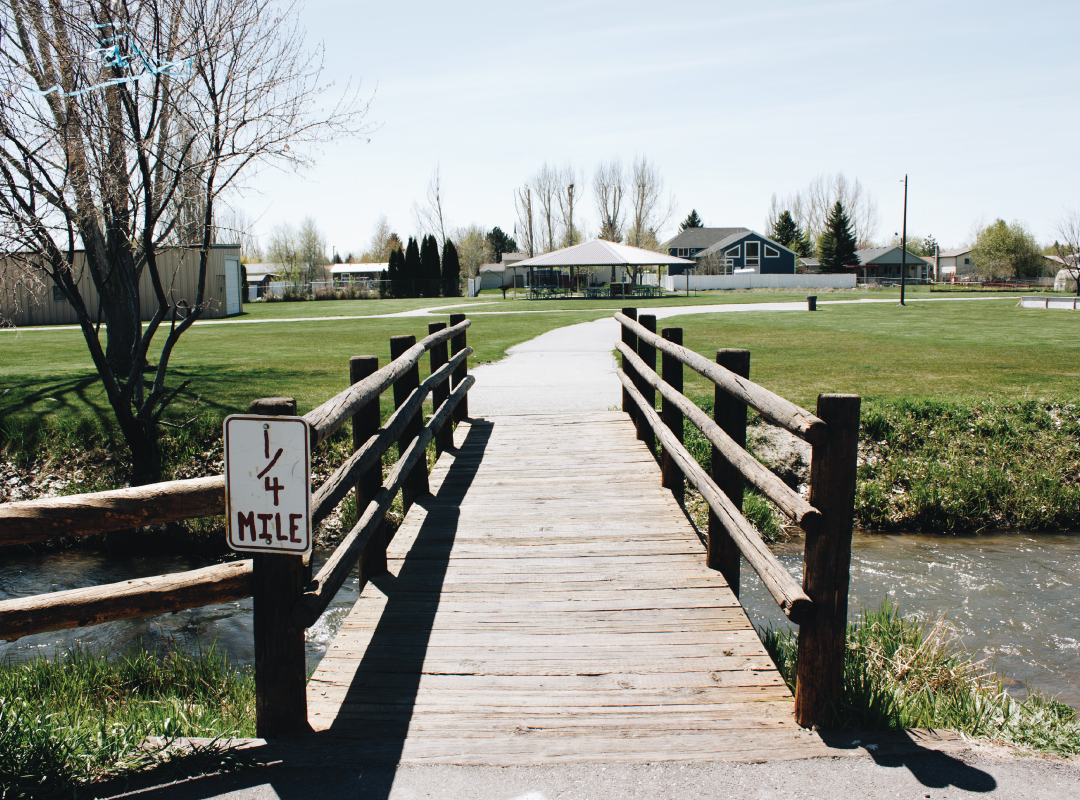 According to the Rexburg Chamber of Commerce, "the creation of this park was mainly to provide a place for joggers and cyclists to exercise in a beautiful environment." Many little trails cut through and go around Nature Park. Because the park is handicap accessible, everyone can enjoy it.
This park is located at the corner of 5th West and 3rd North, just the perfect place to get away from Rexburg traffic.
Ponds cover much of the park. During the warmer months, people use the ponds for fishing and feeding the ducks. Some of the ponds are specifically for fishing. One of them is designed for children under 12 years old.
There are a lot of different activities Nature Park provides. They have the Clair Boyle Skate Park for anyone to come to skate, rollerblade, scooter, bike, etc.
On the south side of the park, there is a playground. There's also an outdoor, concrete soccer field. The first hole of a nine-hole frisbee golf course starts on the south side of the park.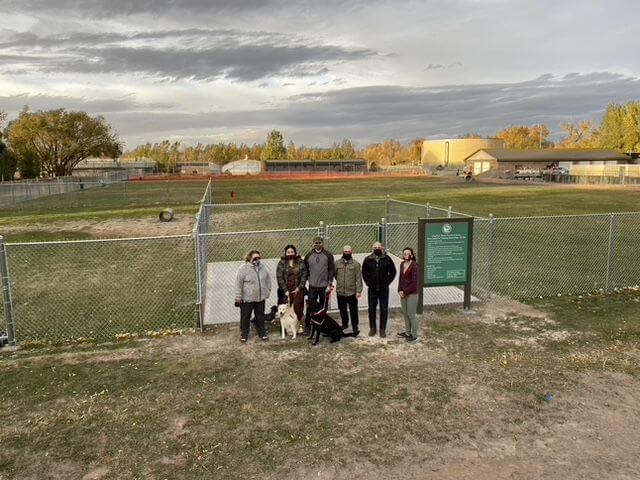 Nature Park Dog Park is currently the only city-owned park in Rexburg where dogs can play off-leash. a fenced-in Dog Park. Dog owners still meet up twice a week to let their dogs run around and socialize.
---
Eagle Park

Eagle Park is the perfect place to go camping without leaving Rexburg. Nestled in the trees, this campground is located on the same street as Nature Park, between the Rexburg Animal Shelter and Walters Ready Mix. There are 24 camping spots that are first come first serve. It's $10 a night to stay at this campground. A pavilion is located at the front of the park and is up for reservations.