We've all seen the carousel in Porter Park. Perhaps you've thought of it as merely a nice "merry-go-round" or an attractive amenity to the park.
But are you aware of its incredible history?
The Idaho Centennial Carousel, it's official name, is one of only 170 antique wooden carousels in the United States. In 1952, the citizens of Rexburg raised $5,500 to purchase it down in Ogden when their normal 4th of July celebrations were unfortunately cancelled. Since then, it has stood majestically in Porter Park.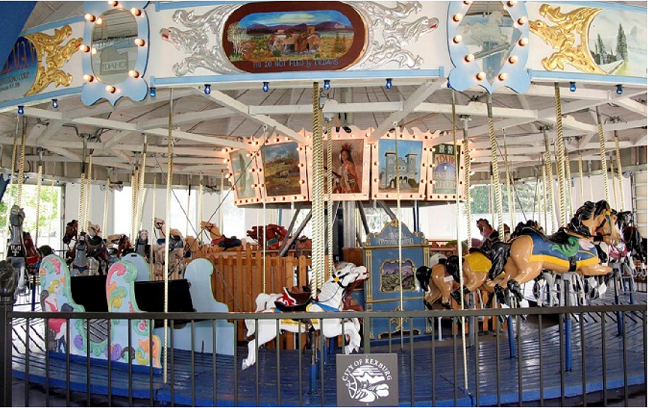 The Teton Dam Flood of 1976 severely damaged the carousel, but skilled craftsmen were able to dismantle and restore it, including replacing lost horses, in 1988. It has maintained its current condition since Idaho's 100th birthday in 1990, thus its name.
Nowadays, despite its renovations plus twelve new horses, the carousel maintains its antique charm. The organ music, provided by Stinson Band Organ Company in Ohio, runs on a paper roll as the carousel moves into action. This provides authentic, old-timey organ sounds while the carousel spins.
This is a unique jewel in both Rexburg and American history. As such, the Rexburg Recreation Department is hosting a Free Carousel Summer Kickoff on May 26 from 4:00 p.m. to 8:00 p.m.!
Beside the free carousel rides, the Farmer's Market will be there, as well as games and much more to provide you and your family with classic American entertainment. Come by with your friends and family to enjoy this nostalgic, annual event.
For more information, please visit http://rexburg.org/idaho-centennial-carousel.