It's always an incredible thing for a local high school to be state champions in a sport. It's something else entirely for both the boys' and girls' teams of that sport to be state champions.
This is something that Sugar-Salem High School can celebrate this year.
The Coaches
Sugar-Salem took over 40 athletes to the state track meet at Middleton High School over the weekend. The boys' team, which had looked as a viable contender at state, won with 148 points, beating second place Kimberly by over 30 points.
With Gooding and Shelley High Schools vying to compete with the Sugar-Salem girls on paper, even the coaches were surprised at the 20 point margin by which the team won.
"This is a very special year," says head coach Brett Hill. "We knew our boys had a really good shot at winning this thing right from the beginning of the year. We had no idea our girls could do what they did."
Brett Hill went into the competition with 35 state championships under his belt, and he came out with 37.
"It's really a neat experience of following him and seeing how he coaches," says coach Tyler Richins. "And being involved in this program. It's growing every year."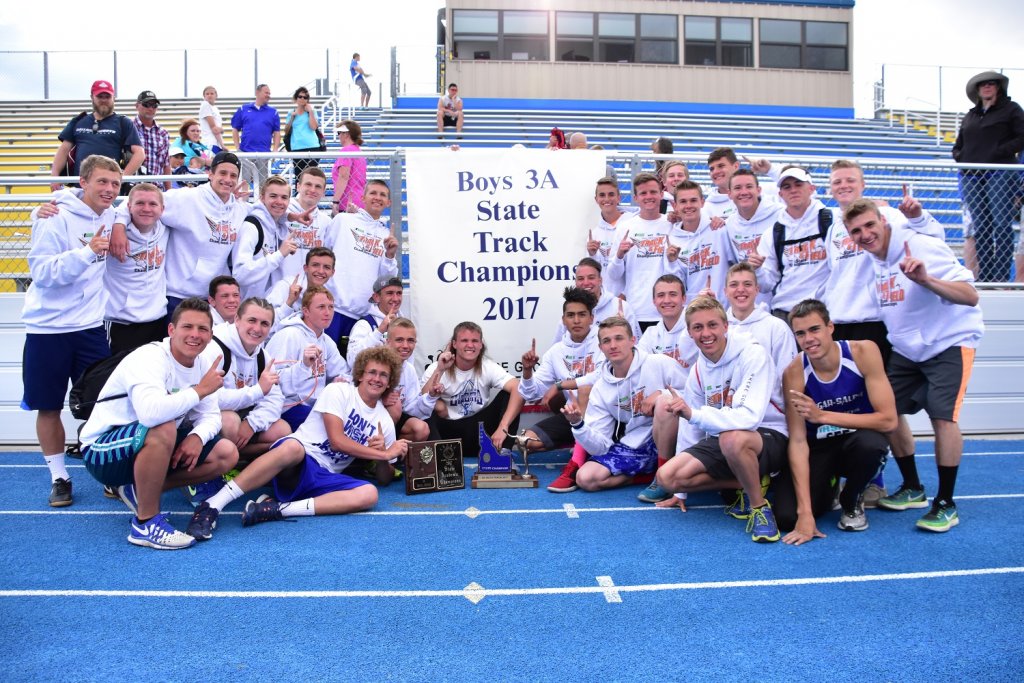 The Competitors
"I started with these kids that are graduating now," says assistant coach Janson Jardine. "So it was a really amazing experience to see some of those seniors go out and really pull off some amazing things. Hats off to all of them for everything they did."
Of the teams' combined total of nearly 250 points, many of the athletes led the pack in their events, and even broke school records. Among these is Hunter Galbraith, a senior who placed first in the mile and third in the two-mile event.
"I loved it," says Galbraith. "Our team is super close and we were all determined. We all wanted to get on the podium in the mile and two-mile and we were all able to."
Jade Jackson, freshman, also placed first in the high jump.
"I was happy that she was able to get it," says her brother Trason Jackson, who also competed and earned second place in the men's high jump and fifth in the 300m hurdles. "I've never personally got one, but it's cool that she can. I'm excited for her and her future."
"It was really surprising," Jade Jackson says of her own performance. "Mariah, one of my teammates, worked so hard and she pretty much helped me all season. It was really good to win state and have her with me there."
Mariah Dunn, a junior who placed in the high, long, and triple jump events, will return next year to further inspire and push her team.
"The one thing I learned, most importantly, was about teamwork," says Dunn. "I learned that even if you don't perform as well as you would have liked to, it all comes down to team. And if everyone works hard, you will succeed."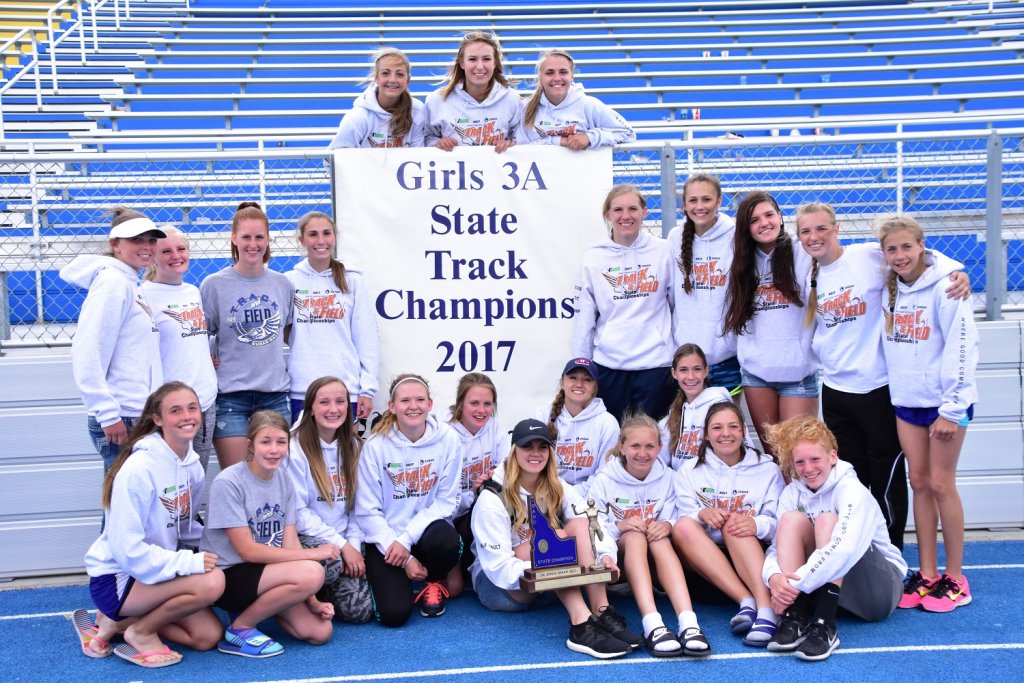 Whereas last year, the boys' was the only Sugar-Salem team to take home a state trophy, the bus ride home this year was an all-around celebration of everyone's victory.
"This year is even better [than last] because we were able to just hang out and be excited for each other and each other's accomplishments," says senior Benjamin Moser, who placed 6th in the 3200m event.
These accomplishments include Galbraith's record-breaking mile run, as well as school record breakers Brennan Anderson and Kooper Williams.
Every little bit
Coach Brett Hill emphasizes the contribution that every team player has lended to the combined victory at state this year.
"Your slowest kid on the team is pushing somebody in front of him, who's pushing somebody in front of him," says Hill. "And if you're not pushed on your own personal team, you probably aren't gonna improve."
"Even though I just barely missed medaling, I still felt like I contributed to my team," says junior Brooklyn Moser, who competed in the 100m and 300m hurdles. "I still scored two points for my team."
"But I feel like next year we're gonna do great because our team has really gelled this year," she adds.
The contribution of each teammate is not lost on any of the competitors for Sugar-Salem.
"I may not have won my events, but I got a team title out of it and that's what I was really shooting for," says senior Shaylee Hill, who will go on to compete at the College of Southern Idaho.
For the seniors, it was a fitting end to a hard-fought and well-earned four years of competing. For the underclassmen, it offered a promising tomorrow.
"I'm gonna miss my girls, but it was amazing," says Shaylee Hill. "It was the best senior track season I could have had. Ever."