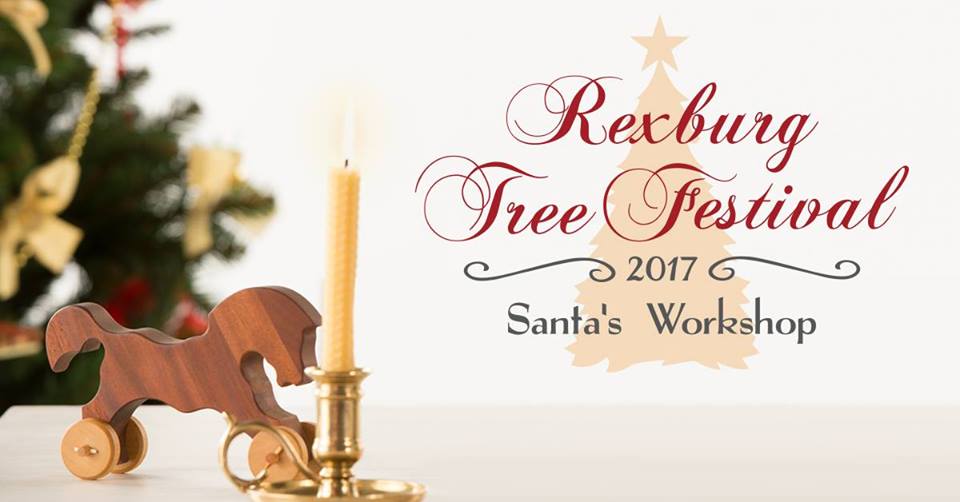 The second annual Rexburg Festival of Trees will run this weekend, December 1st and 2nd. Hot on the heels of last week's Festival of Lights, this inaugural December event in Rexburg marks another step closer to Christmas.
This two-day event will feature music, entertainment and, of course, Christmas trees. The community has donated Christmas trees and wreaths beautifully adorned to be on display at the Rexburg Tabernacle. The Ugly Christmas Sweater Contest is also returning, so you'd best hit up D.I. before all the good ones go.
On the other side of town, children can visit Santa at the North Pole, formerly the Carousel at Porter Park. We have the great privilege of hosting Santa's Workshop at this year's Festival of Trees. So kids, bring your Christmas list and a big smile.
The Christmas Spirit bus will provide transportation between the two areas. If you enjoyed the Festival of Lights, you'll love the Christmas light show set to holiday music while you ride.
Although admission and all events are free, donations are certainly welcome. Proceeds will benefit the "Shop With a Cop" program. Community members will also be able to bid in a silent auction for donated items.
Thanks to the Mayor's Youth Advisory Board, Madison Memorial Hospital, the Rexburg Kiwanis Club, and the Rexburg Area Chamber of Commerce, and generous community members, the city has been able to continue this event and wonderful tradition.
The Rexburg Festival of Trees is a magical experience for community members and families to get into the holiday spirit. Come see your neighbors' talent in the Christmas trees and wreaths on display and meet Santa, who will now have come to town twice in two weeks. You will be left with a sense of awe, peace, and goodwill toward men. And with the conviction that Rexburg absolutely needs to be the shooting location for the next Christmas Hallmark movie.
Nobody does Christmas quite like Rexburg. Come by this Friday night, December 1st from 6 p.m. to 9 p.m., and this Saturday from 10 a.m. to 2 p.m. to ring in the holidays. And may we be the first to say, Merry Christmas and Happy Holidays!