Summer is here and that means there are things to do again — like a free music festival at Porter Park.
Sponsored by Idaho Central Credit Union, four BYU-Idaho students magnified a class assignment and organized a non-profit event in honor of the Family Crisis Center.
We spoke to Alex Hansen, one of the students responsible for organizing the event about how it all came together.

When and where is it?
The Festival in the Park is set to happen June 23 from 4-7 p.m. at the Beehive Pavilion in Porter Park.
"We've got it all taken care of with the Mayor and the Chief of Police to make sure we have the best event possible," says Hansen.
What will be there?
The event will feature live music from local bands like Carry On, Kid, The Howls, The Good News, and A.W. Feldt.
"We'll also have contestants from Rexburg's The Voice competition that will be performing between the bands that we have scheduled," says Hansen.
There also will be booths from the Farmer's Market and local vendors like Baked, World's Best Corndogs, Thirty-Five West, Bobba Boss, Rocky Mountain Concessions, Shaka Shaved Ice and more.
"We're looking at close to 20 different vendors that want to come out," says Hansen.
How does this benefit the Family Crisis Center?
"We wanted to do something to give back to the community," Hansen said. "As a group, we said, 'If we don't do this for a cause, then why do it at all?'"
Because the event is free, donations will be accepted. Seven percent of all sales from the vendors will go towards the Family Crisis Center.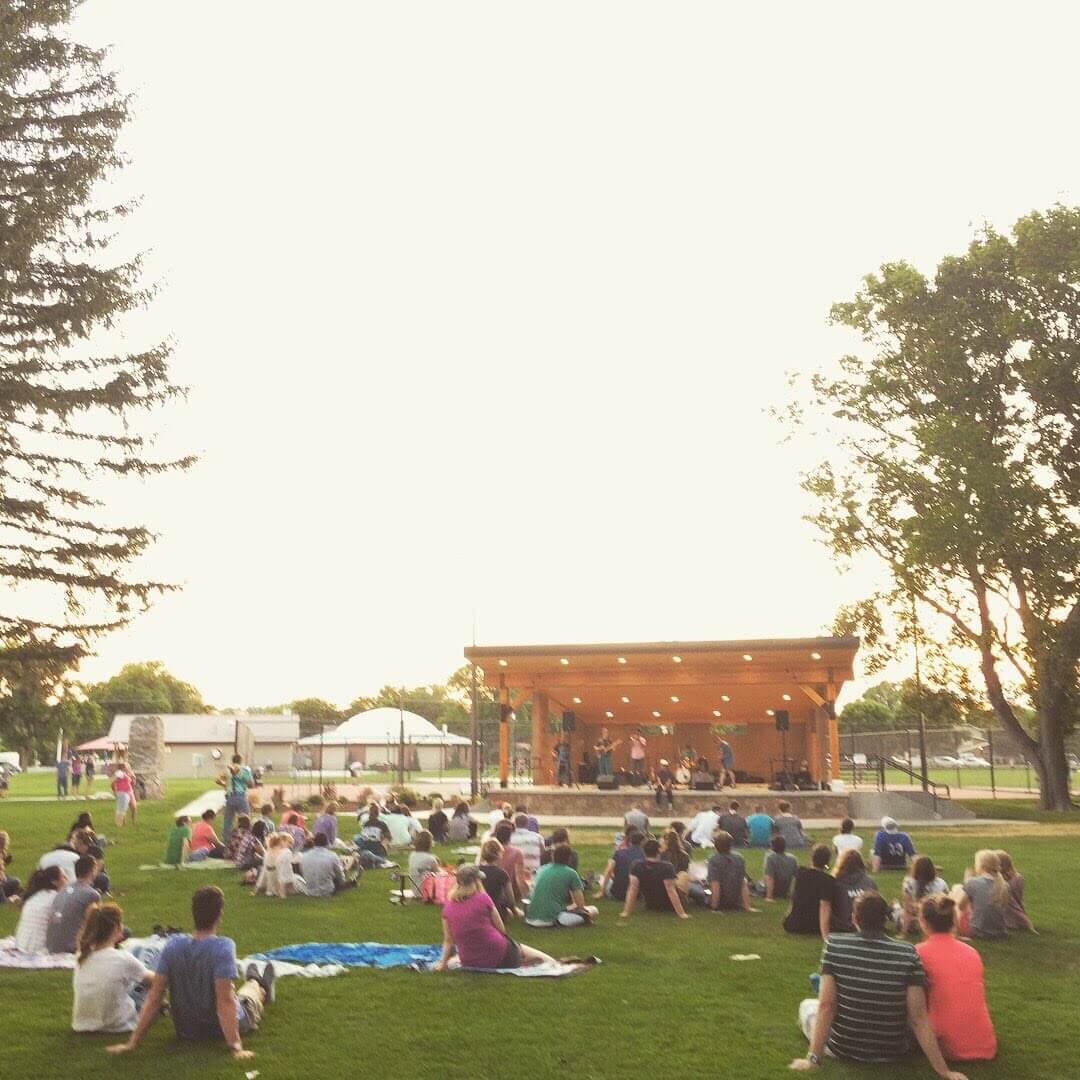 How do I find out more?
For more information check out the Facebook event page and let the organizers know if you're planning on going.
"We wanted to put together an event that people would actually like to go to — above and beyond what the class we're taking requires," Hansen says.
The students responsible for organizing the event are Alex Hansen, Ali Lee, Mikey Mendoza and Katrina Kiesow.