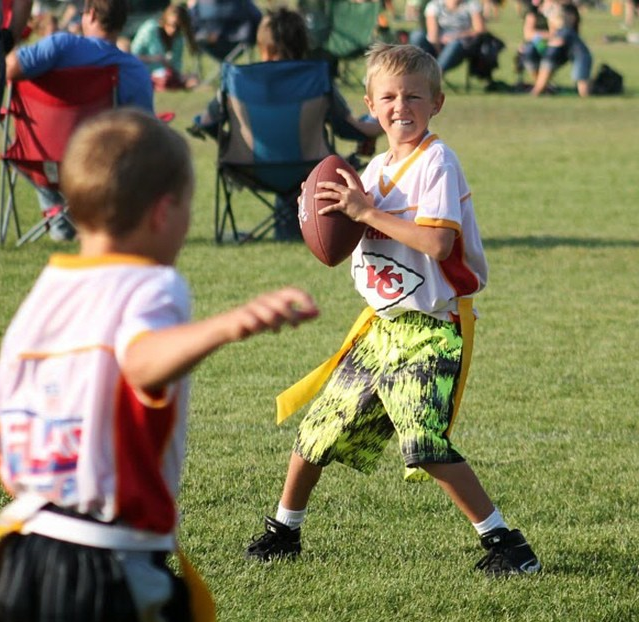 The Sugar-Salem Digger Grid Kid Football camp is returning this week with all the fun and football you can handle!
The camp will teach kids to develop and hone their football skills through drills, instruction from Sugar-Salem coaches and players, and of course lots of practice. It all starts with the Flag Camp which will happen tonight, June 25, from 5:00 to 6:30 p.m. at Sugar-Salem High School.
Here is some preliminary information about this year's Sugar-Salem Diggers Youth Football Camp.
Dates & Times
The camp will be split into different sections to accommodate different age groups and talent levels. Fourth, fifth, and sixth graders will participate July 9-10 from 6:00 to 8:00 p.m. each day. Seventh and eighth graders will participate July 12-13 from 6:00 to 8:00 p.m.
What your child should bring
The Sugar-Salem Digger Grid Kid Football camp will be non-padded. All campers will need to participate are shorts, t-shirt, socks and tennis shoes or cleats. Water will be available, but your child will need to supply his own water jug.
Registration
To register your child for the Flag Camp or the Grid Kid Camp, you can do so online here. The Flag Camp is $25.00 per camper and the Grid Kid Camp is $35.00 per camper. The cost includes a football camp t-shirt.
You may also register at the camp with checks made payable to Sugar-Salem High School. With any questions, feel free to contact Sugar-Salem head football coach Tyler Richins at (208) 520-0369.