Both the football gods and the stadium lights at Holt Arena shined down on the Diggers Saturday night, as the booming roar of the crowd cheered on their semi-finalist team, after a crippling 56-27 win, over the Kimberly Bulldogs.
For the first time since 1988 (30 years), the program will compete for a chance to win the state championship title. Sugar-Salem will play Homedale next week on neutral ground — Middleton High School.
"We're trying to put this program in a place where year after year after year be successful and I feel like we're getting there," coach Tyler Richins said. "We're getting to that place where that buy-in and that culture and everything we want in our football program is there. And it's been a process, but we got great fans, great administration and great kids and support in our community."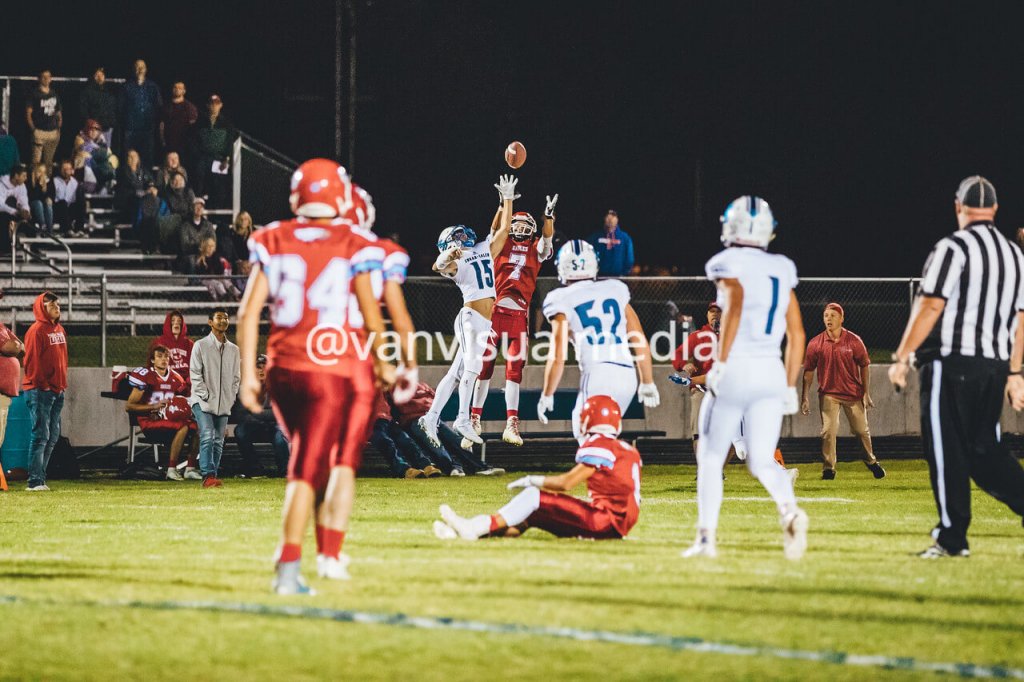 The team excels in one area that many believe to be the most important aspect of the game: defense.
Senior linebacker Brady Blaser said, "We played lights out both on defense, I mean our goal this game was to hold 'em to 20 points, we didn't quite do that, but we held them low enough where our offense was able to have enough success to overcome."
Gerohm Rihari, a leading player for Sugar-Salem said he believes the team has a reasonable shot at the state title.
"I've worked so hard for this moment. Ever since fourth grade, ya know, we've been out here grinding," said Rihari. "We're going all the way. It's not over. We're getting that ring."
Catch Blaser, Rihari, Tanner Harris, Ethan Warner, Hadley Miller and the rest of the Sugar-Salem Diggers this Saturday, Nov 17 at 1:00 PM. The game is scheduled to be held at Middleton High School in the Treasure Valley.
All quotes were originally published by The Post Register.